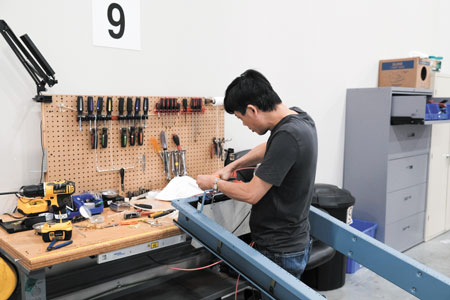 Carmel-based Telamon Corp. is paying 30% more for some of the components it imports from China to make car parts, cell towers and fiber-optic cable networks.
The company, which has $750 million in annual revenue and employs 2,000 globally and about 200 in Carmel and Whitestown, has passed some of that cost on to its customers, but it's absorbed the rest, cutting into the company's profit margin.
"That's a big hit," said CEO Stanley Chen—and he's worried about how long it will last.
"We don't have a lot of warm fuzzies that [the trade dispute] gets resolved in the near term," he said. "We see risk long term to revenue."
As the U.S./China trade war drags on, central Indiana companies like Telamon, Cummins Inc. and other advanced manufacturers are scrambling to determine their best course of action—and there are no easy answers.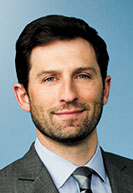 When the United States imposed its first China-specific tariffs in July 2018, many companies viewed the action as governmental saber-rattling and didn't take it seriously, said Matthew Levy, a partner at the Indianapolis office of law firm Faegre Baker Daniels.
Now, Levy said, companies have been forced to consider their options—be that finding non-Chinese suppliers or rethinking other aspects of their operations. But finding the right solution can be tricky.
"A lot of our clients are beginning to realize that this problem is not going to go away," Levy said. "We've not seen a lot of clients who have yet figured it out and made major changes."
After the U.S. imposed China-specific tariffs on certain imports in July 2018, the trade war started heating up. Since then, both countries have imposed multiple rounds of tariffs on each other's imports, affecting everything from industrial components to pharmaceuticals and consumer goods.
Including the tariffs either now in effect or scheduled to take effect by Dec. 15, the tariffs will apply to an estimated annual $500 billion worth of Chinese imports. The total value of goods and services the U.S. imported from China last year was $558 billion, according to the Office of the U.S. Trade Representative.
Telamon is a Tier 2 automotive supplier—it makes wiring harnesses for vehicles made by Ford, Honda, Toyota and Mercedes. Telamon also makes cell towers, fiber-optic cable networks and other infrastructure for companies like AT&T and Verizon. Both its automotive and its telecommunication divisions use components sourced from China.
Chen is worried that price increases might lead to vehicles too expensive for consumers' taste.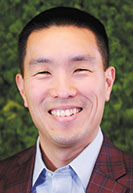 "When [automakers] lose sales, we lose sales," he said.
To reduce its tariff costs, Chen said, Telamon about six months ago started examining possible changes to its supply chain. The company has already shifted some sourcing out of China and is considering more changes.
If it can't find acceptable non-Chinese suppliers for certain components, Chen said, Telamon will consider exiting certain lines of business altogether. He declined to specify the lines of business.
Chen said supplier changes can be especially risky in the automotive industry, where manufacturers plan production far in advance.
'They're not agile'
Manufacturing in general is not known for making quick changes, said Mark Howell, president and CEO of Conexus Indiana. Based in Indianapolis, Conexus is an organization that supports the state's advanced manufacturing and logistics industries.
Manufacturers value predictability and stability, Howell said. "They're not agile. So when there's uncertainty, they do not have the ability to rebuild a supply chain quickly."
Howell said that dynamic is especially true in the automotive, aerospace and industrial markets—all of which are heavily represented in Indiana—because products made for those markets have long life cycles and because it can be difficult to find new suppliers able to produce specialty components.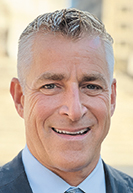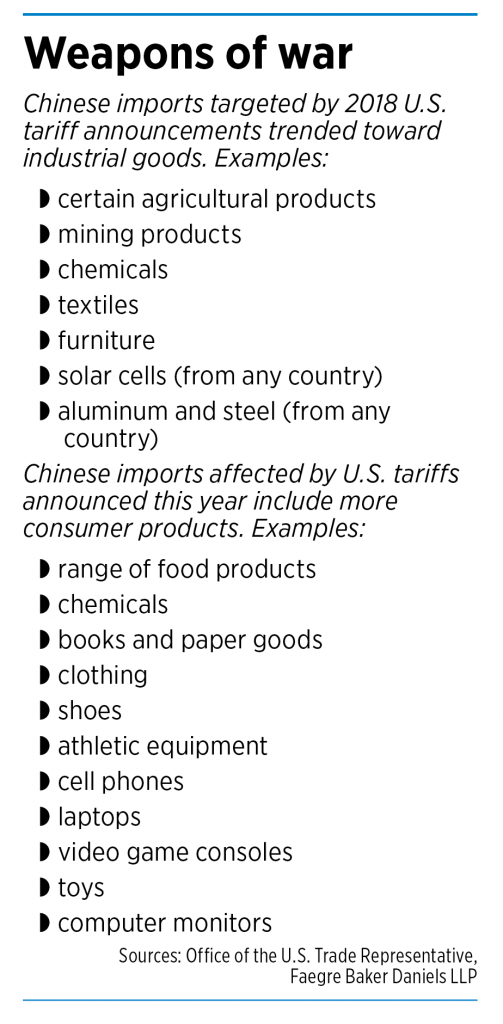 "Indiana builds a lot of very sophisticated products with very sophisticated parts and very complicated supply chains," Howell said.
Columbus-based engine-maker Cummins Inc. has seen a double whammy from the trade war.
Some of the components Cummins uses in its U.S.-made engines come from China. But the company also has manufacturing facilities in China that use components from the United States—and those components are subject to the tariffs China has imposed on U.S. imports.
"Whatever we're shipping into China, we're also paying for," said Shannon Heider, Cummins' director of international government relations.
China is Cummins' largest foreign market. The company sells 1.5 million engines annually worldwide, and about 37% of those are sold in China.
Based on the tariffs imposed to date, Heider said, the estimated annual impact to Cummins is $150 million. The company has been able to reduce that impact to about $100 million by switching suppliers or by passing along some costs to customers or sharing costs with suppliers.
But there are limits to how much Cummins can alter its supply chain, Heider said. "There's only so many suppliers in our industry, and a lot of them are in China."
Also, she said, suppliers outside of China have been running at capacity, so they would find it difficult or impossible to add production for new customers right now.
Another way Cummins is attempting to minimize the pain of tariffs is by applying to the federal government for exclusions. If a company can prove, for instance, that an item it needs can't be procured from a non-Chinese source, it can petition to exclude that item from tariffs.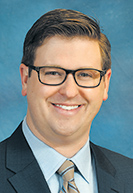 It's not a sure-fire solution, by any means.
To date, Heider said, Cummins has applied for more than 20 exclusions. It's received approval for only one. Most of its other petitions have been denied, and a few are still pending.
Uncertainty
No matter what companies do in response to the trade war, the very process of acting can itself carry risks.
The high level of uncertainty means an action that seems prudent now might look unwise later, said Andrew Berger, senior vice president of governmental affairs at the Indiana Manufacturers Association. "Even if you're making changes to adapt to the Chinese tariffs, what are the circumstances going to be in six months?"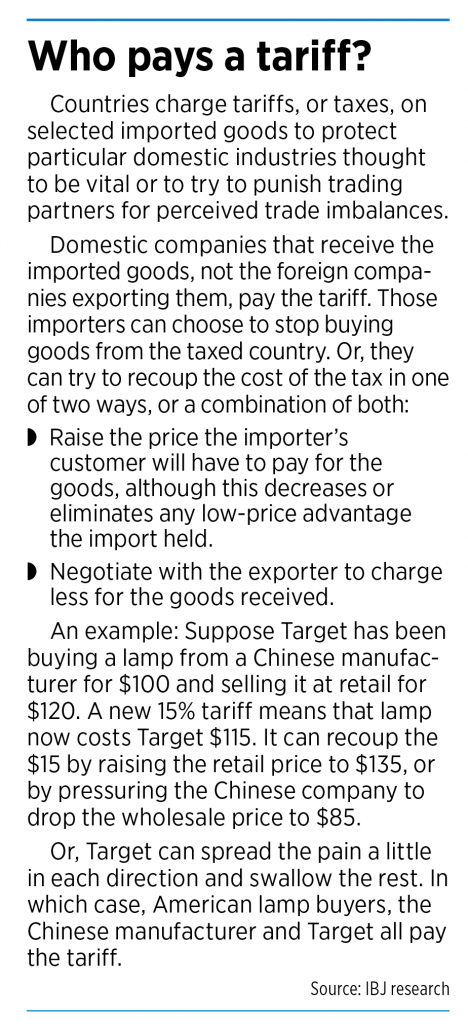 A company that moves to a non-Chinese supplier might see those efforts wasted if the U.S. ends up dropping its tariffs on Chinese imports, Berger said. Or, the U.S. might impose tariffs on a new country where a company's new suppliers are located.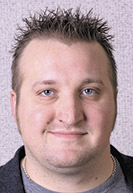 "There's just no certainty in this entire area of people's business practices," Berger said.
Companies aren't the only ones facing hard decisions right now.
Indianapolis-based Nine13 Sports is a not-for-profit that promotes youth health and wellness through bicycling.
Last year, Nine13 started an after-school program, Kids Building Bikes, in which students learn the basics of bicycle maintenance and cycling safety. Students who complete the four-week program receive a new bicycle, helmet and bike lock.
Nine13 CEO Tom Hanley said 150 to 200 students will receive bicycles through the program this year.
The bicycles are made in China, and since last year, Nine13 has seen a $15 to $20 increase per bicycle because of the tariffs, Hanley said. Late last month, Nine13 learned from its supplier that prices will go up another $20 or so by the end of September.
Switching to a less-expensive bike isn't a good option, Hanley said, because those bicycles wouldn't hold up over time.
Now, Hanley said, Nine13 is deciding whether it will cut back on the number of youths it serves or ask its funders for additional money.
"We are actively beginning to have some conversations with our corporate and philanthropic funders," Hanley said. "Donors want to see their funding go towards programming, not tariffs."•
Please enable JavaScript to view this content.