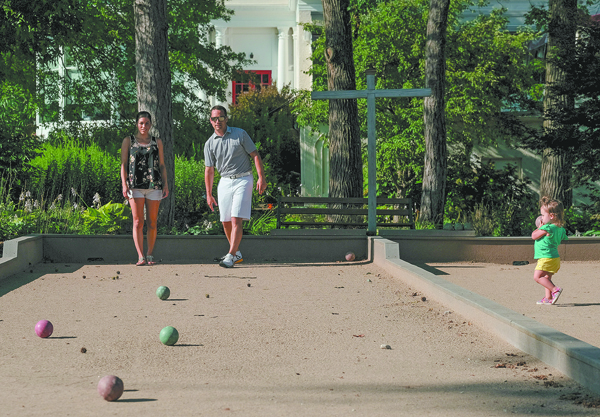 This isn't just your father's weekend retreat or mother's opportunity to binge on bridge. Not anymore.
Country clubs across the nation are in the midst of a transformation as the latest generation of breadwinners decide how they want to spend their leisure time and disposable incomes.
As the conventional wisdom goes, millennials are fiercely independent, burdened by college debt and skeptical of traditional institutions. But research by the golf and country cub industry indicates that some in the demographic are looking for a local place to get away with their children for secluded family time, as well as the traditional perks of forging career and social connections.
To attract millennials, clubs in the Indianapolis area are updating their facilities, beefing up their recreational offerings for kids, adding activities that would appeal to young adults and adjusting the way they charge for memberships. They're also trying to air out any remaining whiffs of snob appeal, so delightfully skewered by the classic film comedy "Caddyshack."
In the latest edition of The IBJ Podcast, host Mason King gets the lowdown from reporter Samm Quinn on how central Indiana's clubs are changing, while they get the national perspective from Jeff Morgan, CEO of the Club Management Association of America.
Click here to find the IBJ Podcast each Monday. You can also subscribe at iTunes, Google Play, Tune In and Spotify. Here are some of our recent podcasts:
IBJ Podcast: Avoiding the icebergs that can sink your startup
IBJ Podcast: Pete the Planner on the magic of a 15-year mortgage
IBJ Podcast: Morales Group wants to get you a job—then a better one, then a career
IBJ Podcast: This IU pediatrician is a health care myth buster
IBJ Podcast: Scott Wise talks Scotty's, starting over and his new restaurant Roots
IBJ Podcast: How offering PTO for volunteering can boost retention, improve recruitment
Please enable JavaScript to view this content.