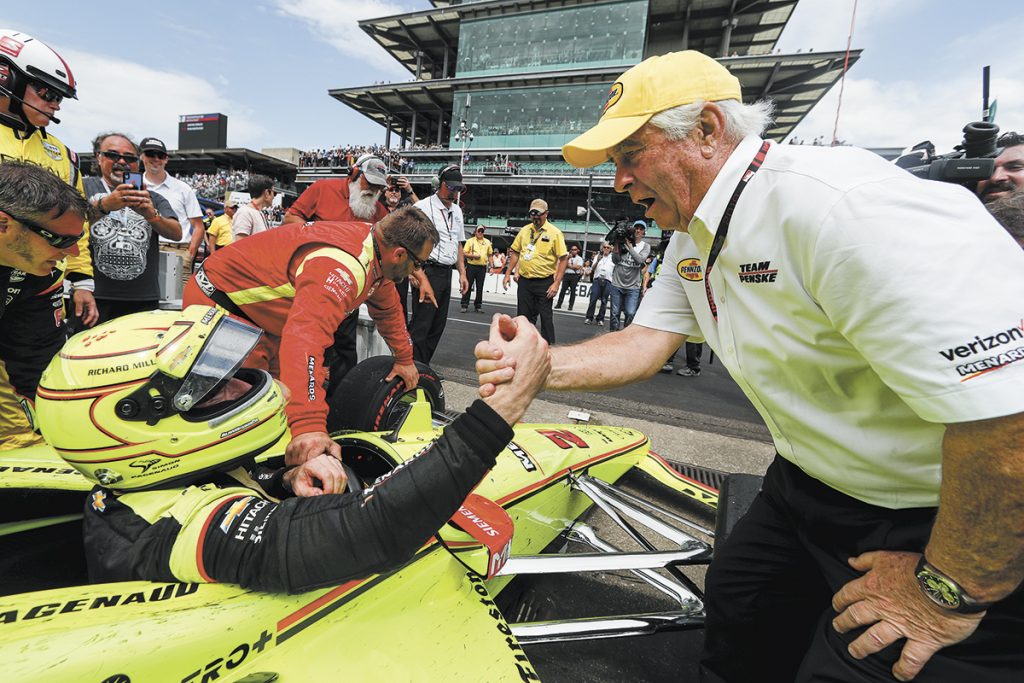 Penske Corp. buys the Indianapolis Motor Speedway, trucking giant Celadon shuts down, Eli Lilly and Co. makes its biggest acquisition ever and Ambrose Property Group withdraws from plans to redevelop the former GM stamping plant site. Those are just a few of the big stories of 2019 that will impact central Indiana for years to come.
Podcast host Mason King talks with IBJ Managing Editor Lesley Weidenbener and reporter Anthony Schoettle about these and other stories, including the renovation plans for Bankers Life Fieldhouse and the changes the NCAA is making to let athletes benefit from their name, image and likeness.
You can check out an overall list of top stories here, as well as a list of top tech stories here.
Click here to find the IBJ Podcast each Monday. You can also subscribe at iTunes, Google Play, Tune In and Spotify. Here are some of our recent podcasts:
IBJ Podcast: Rick Eichholtz talks about the closing of Ike & Jonesy's
IBJ Podcast: The demise of a trucking giant
IBJ Podcast: Butler prez talks university's finances, future as challenges loom
IBJ Podcast: Pat Sullivan makes business case for store's North Pole train
IBJ Podcast: How an Indy group will use $11.6 million to help black students achieve
Please enable JavaScript to view this content.