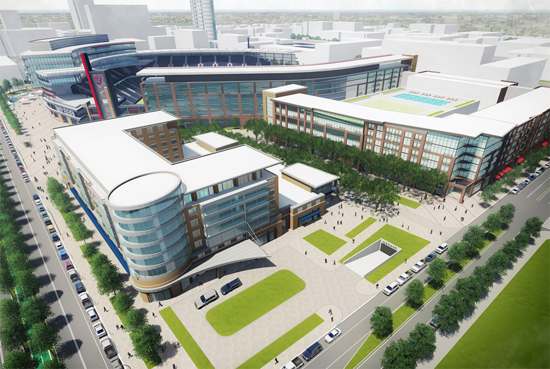 There was no shortage of huge news stories in central Indiana this year—with Roger Penske's purchase of the Indianapolis Motor Speedway, the launch of the Red Line and the closure of trucking giant Celadon.
We've collected 10 of the biggest ones in this list, with links to the original reporting.
You can get a sense of how many big stories there were based on what didn't make our list, including the legalization of sports betting, a $60 million gift to Indiana University to launch an artificial intelligence center, Mayor Joe Hogsett's re-election and the official spinoff of Corteva from DowDuPont.
Here's what did make the list (in no particular order):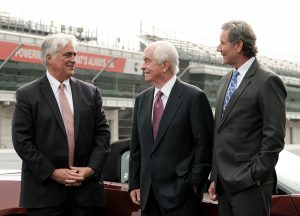 Penske Corp. buys Hulman & Co.
Roger Penske's Penske Corp.—one of the most successful companies in racing—announced in November it would purchase Hulman & Co., owner of the Indianapolis Motor Speedway and IndyCar series. The announcement came one year—almost to the day—after the death of Mari Hulman George, the only daughter of Anton "Tony" Hulman Jr., who bought the dilapidated track for $750,000 in 1945, three years after inheriting his family fortune. Neither Penske nor the Hulman-George family disclosed terms of the deal, which is expected to close in early 2020. Following the announcement, IBJ's Anthony Schoettle wrote that new ownership won't be a panacea for the track or the sport, and Penske told IBJ what he means when he says he wants to create an "entertainment capital" in Speedway.
Celadon closes up shop, eliminates nearly 4,000 jobs
Celadon Group Inc. filed for Chapter 11 bankruptcy and announced it would shut down immediately— bringing to a bitter close one of central Indiana's great entrepreneurial success stories. The Dec. 9 move idled nearly 4,000 people, 3,300  tractors and 10,000 trailers. In addition to operational challenges in recent years, Celadon had become engulfed in what federal prosecutors called a massive accounting fraud. Prosecutors this year announced fraud charges against three former executives. After the announcement, IBJ Editor Greg Andrews wrote a column about the flawed culture at Celadon. And Andrews and IBJ reporter Susan Orr talk about what led up to the closing in the IBJ Podcast on Dec. 9.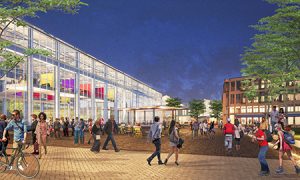 Ambrose Group pulls out of GM stamping plant project
Indianapolis-based Ambrose Property Group announced on Sept. 27 that it no longer planned to develop the former GM stamping plant site on the western edge of downtown into a mixed-use project it had named Waterside. Ambrose said it had put some 91 acres—which it had bought for just $3 million—on the market so it could focus on e-commerce and industrial projects. The unexpected move prompted Mayor Joe Hogsett's administration to threaten to buy the property through eminent domain, which led Ambrose to file a lawsuit that is now pending. IBJ has a timeline that details the steps that led to Ambrose winning the bid for the property and then pulling the plug.
Lilly buys cancer drug startup for $8 billion
Eli Lilly and Co. announced Jan. 7 that it was buying Loxo Oncology, a startup targeting genomically defined cancers, for about $8 billion in cash. It was Lilly's biggest takeover ever, according to data compiled by Bloomberg News, and gives the Indianapolis-based drug giant access to potentially game-changing cancer drugs. IBJ's Greg Andrews explains that the deal came together at breakneck speed and reporter John Russell details Lilly's larger cancer strategy.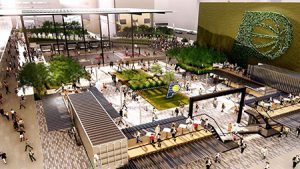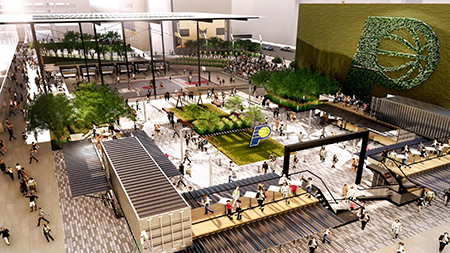 Lawmakers agree to funding plans for fieldhouse renovation, soccer stadium
The General Assembly in April sent Gov. Eric Holcomb a bill that creates funding plans for most of a $360 million renovation of Bankers Life Fieldhouse and the construction of a $150 million soccer stadium for the Indy Eleven. Days later, Holcomb signed the bill, which did not create new taxes, but extends the life of some existing taxes that would have otherwise expired, and expands the area where the CIB collects some of its tax revenue. The CIB approved a Pacers plan for fieldhouse renovations that will create a public plaza, expand public gathering areas at the stadium, and reduce the number of suites the team must sell. The Indy Eleven has yet to announce a location for a stadium or release detailed plans about it.
Elanco buys Bayer's animal health unit
Greenfield-based Elanco Animal Health announced on Aug. 20 that it had agreed to buy the animal-health unit of German pharmaceutical giant Bayer AG for $7.6 billion. The deal, which is expected to close by mid-2020, would swell Elanco from the world's fourth-largest animal health player to the second-largest, behind only New Jersey-based Zoetis. Elanco, which was spun off from Indianapolis-based Eli Lilly and Co. a year ago, has grown rapidly through at least 10 acquisitions since 2007, including the $5.4 billion takeover of Novartis AG's animal-health unit in 2014.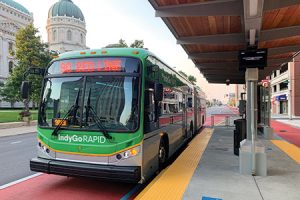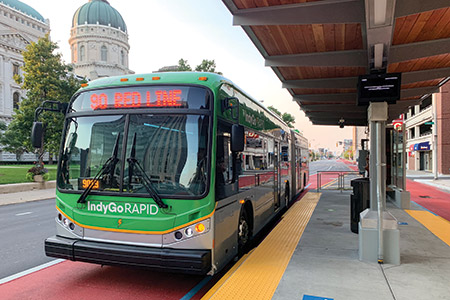 IndyGo launches city's first rapid-transit bus line
The city's long-awaited Red Line bus route opened on Sept. 1, connecting Broad Ripple on the north side to the University of Indianapolis, 13 miles to the south. IndyGo planned to let riders try the route for free for one month, but that stretched into three months as vendors struggled to get new technology operating correctly. Finally, IndyGo began charging riders in early December, using a backup ticketing system, but several promised Red Line features still are not working. IndyGo has also struggled with the range of electric buses, and negotiated with its bus maker to add an in-route charging station to accommodate the problems.
Merger of media giants means new owner for IndyStar, other Indiana papers
GateHouse closed its $1.1 billion takeover of USA Today publisher Gannett on Nov. 19, becoming the country's largest newspaper company by far and pledging significant cost cuts. The merger brings together about 260 daily papers, including a dozen in Indiana. Gannett owned The Indianapolis Star, Journal and Courier in Lafayette, Star Press of Muncie, Palladium-Item of Richmond and Evansville Courier & Press. GateHouse owned the South Bend Tribune, Times Mail of Bedford, Evening World of Spencer, Herald-Times of Bloomington, Hoosier Topics of Cloverdale, Reporter-Times of Martinsville and Mooresville-Decatur Times. All are now owned by the merged company, which retained the Gannett name. IBJ's Anthony Schoettle looked at the local impact of the deal.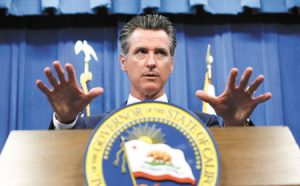 NCAA clears way for athletes to earn money from fame
The Indianapolis-based NCAA took a major step Oct. 29 toward allowing college athletes to cash in on their fame, voting to permit them to "benefit from the use of their name, image and likeness." The NCAA Board of Governors has directed each of the NCAA's three divisions to create the necessary new rules for balancing player compensation with amateurism immediately and have them in place no later than January 2021. The move came weeks after California passed a law that forced the NCAA's hand, as IBJ's Anthony Schoettle explains.
Downtown hotel market heats up
Seventeen new hotels with more than 3,100 rooms are planned for downtown Indianapolis—with projected openings from now through 2024—although experts say they are skeptical that all of them will go to the finish line. If all 17 hotels opened, they would boost downtown's room inventory by 41%. Six of the projects were announced in the latter half of 2019, three near Monument Circle and three close to Interstate 70 on the south side of downtown. Among the Circle-area projects is a $21 million redevelopment of the 104-year-old King Cole Building into a Motto hotel. Projects announced for the south side of downtown include an Avid hotel at 324 Wilkins St.; an Even Hotel at 808 S. Meridian; and a Cambria hotel at 850 S. Meridian St.
Please enable JavaScript to view this content.