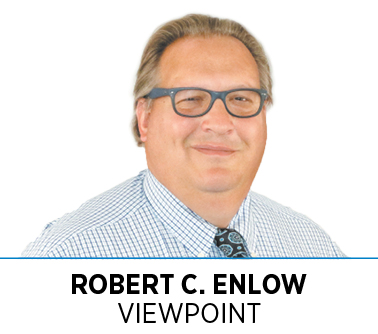 The Superintendent of Public Instruction recently said Indiana has reduced central office staff. According to her data, from academic years 2007-2008 to 2016-2017, Indiana public schools reduced the number of school corporation administrators 46%.
Spoiler alert—this statistic is nowhere close to accurate and does not convey the truth.
Let's look at the actual numbers the superintendent used, which are available to everyone because they are reported annually by the Indiana Department of Education to the U.S. Department of Education.
According to the data presented, from 2000-2013, the number of central office administrators rose steadily and consistently year over year. This was followed by a dramatic and precipitous drop in 2014 and 2015 (from 1,266 down to 547), then a massive gain in 2016 (back up to 1,170), followed by another massive reduction in force in 2017 (down to 603).
Such radical gyrations raise significant questions about the veracity of the data. Is it really true that school corporations fired more than 50% of their administrators in one year, then hired them all back a year later, only to fire them all again the next year?
Clearly, there is a major problem with the data, one the state should take seriously as it considers the important issue of teacher pay.
The superintendent also claimed the number of corporation administrative support staff fell 22% from 2007-2008 to the 2016-2017 academic year. This is cherry-picking the data using the biggest outlier year.
The data show that the number of central office support staff has risen steadily and consistently. Looking at the period from 2000 to 2017, the number of administrative support staff increased 18%. Simply put, 17 years of data reported by the IDOE show bureaucracy increased in Indiana school corporations in recent decades.
If you look only at the numbers from 2008-2017, it might seem like the bureaucracy is being reduced. But to believe that is to believe that, at the height of the recession, school corporations went on a hiring spree.
When we look at data, it is incredibly important to analyze long-term trends, particularly when it comes to staffing. When reviewing the best available data from 2000-2016—the data compiled by IDOE and reported to the U.S. Department of Education—the long-term trend clearly shows an increase in administration in the central offices of Indiana public schools.
The bottom line: There was a 27% increase in central office administrators, an 18% increase in central office administrative support staff, but only a 6% increase in student counts for these years.
Transparency in government is something we can all agree is a good thing. Democrats, Republicans and folks not aligned with either party want (and deserve) to know how their precious tax dollars are being spent.
Unfortunately, sometimes the data isn't all that good, or we pick and choose different data points along the graphs instead of looking at the long-term trends. Sometimes, government agencies use data to tell us a story that just ain't so.
Whatever the case here, it is vital that we get an accurate depiction of the data, and we should put that data on the IDOE website for all to see. Our educators deserve nothing less.•
__________
Enlow is president and CEO of EdChoice, a national not-for-profit that advocates for state-based educational choice programs.
Please enable JavaScript to view this content.