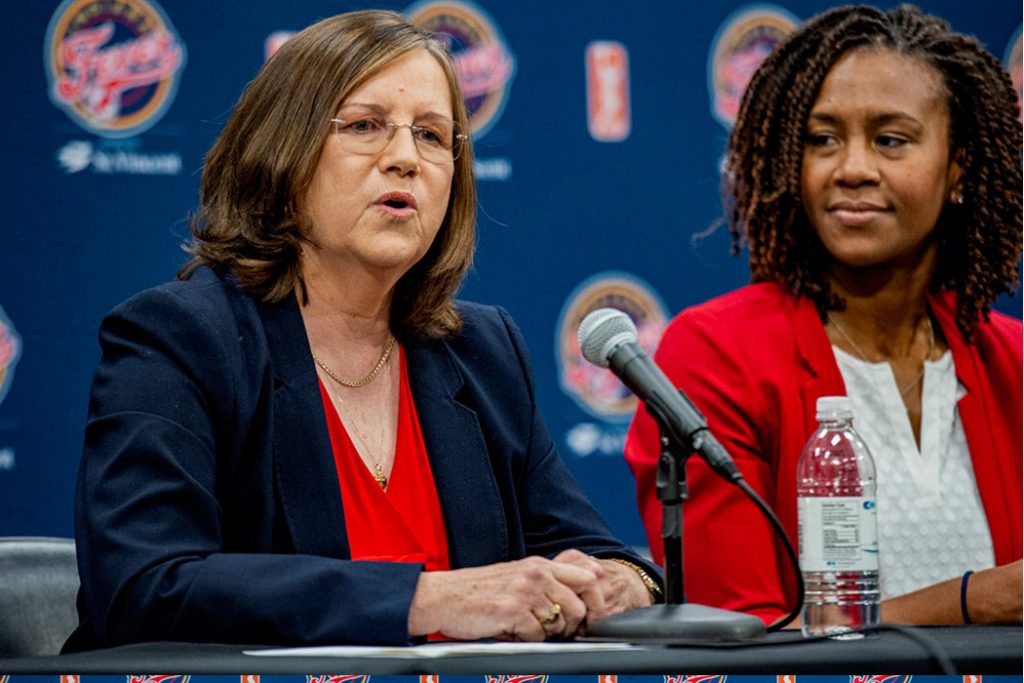 The Indiana Fever on Tuesday announced the hiring of Marianne Stanley, a member of the Women's Basketball Hall of Fame, as the seventh head coach in franchise history.
Stanley, 65, built a long resume as a college head coach, leading Old Dominion University to the 1985 national championship, but has spent the last 19 years coaching in the NBA, primarily as an assistant. During her only two years as WNBA head coach, she was named the league's coach of the year in 2002 after leading the Washington Mystics to the Eastern Conference Finals.
She most recently served as an assistant on the Mystics team that won the 2019 WNBA championship.
Stanley replaces Pokey Chatman, who was fired in September after compiling a 28-74 record in three seasons as Fever head coach and general manager.
The Fever announced Tuesday that they've given the duties of general manager to Tamika Catchings, who was chosen as vice president of basketball operations for the franchise earlier this year. Catchings, a four-time Olympic gold medalist, played 16 seasons for the Fever and was named an All-Star 13 times.
"The future of the Fever is bright with the addition of Coach Stanley to our organization," Allison Barber, Fever team president and chief operating officer, said in written remarks. "Our players and our fans know that we are committed to growing a competitive franchise that will make significant contributions to our community and to the future of women and girls in sports. I am optimistic about the work of Tamika, Coach Stanley and our team."
From 1977 to 2000, Stanley was head coach at Old Dominion, Penn, USC, Stanford and California, compiling a 415-224 record.
Stanley also was coach for several Association for Intercollegiate Athletics for Women teams,  winning two AIAW championships.
As a player for Immaculata University in Chester County, Pennsylvania, Stanley received All-America honors in 1975 and 1976 and won AIAW championships in 1973 and 1974.
Stanley said she believes her experience will translate to success for the Fever.
"I think the breadth and depth of my experience lends itself well to … (beginning) the next chapter of Indiana Fever basketball," she said. "I want to return this franchise to the prominence that it had in the WNBA a few years ago."
Stanley takes over a franchise in disrepair. The Fever have failed to reach the playoffs in each of the last three seasons  after 12 consecutive appearances from 2006 to 2015.
Stanley's teams will be playing in a different venue for the first few part of her time with the Fever. The team will play at Hinkle Fieldhouse on Butler University's campus for two-plus seasons while renovations take place at Bankers Life Fieldhouse.
Please enable JavaScript to view this content.