While other advertising agencies are making cuts, one Indianapolis firm is fortifying its brand to come out of the pandemic with a bigger team and a bigger reputation.
Indianapolis-based JDA Worldwide is planning to build upon the growth it experienced before COVID-19 to nearly double its local workforce this year and then more than quadruple it by 2024, under its newly formed parent, Prolific. That planned four-year leap to 185 jobs has drawn $2.2 million in incentives that the Indiana Economic Development Corp. announced Friday morning.
The company has also established a new 18,000-square-foot headquarters on the 25th floor of BMO Plaza at 135 N. Pennsylvania St. and created  a suite of services under Prolific. It's a big jump from the 3,000 square feet the company occupied in Carmel.
Prolific will provide services beyond what traditional advertising agencies offer, including strategic-growth planning, management consulting and growth capital investments in emerging and national brands.
The new lines of business are made possible by the growth of JDA Worldwide. Over the past three years, the agency has quadrupled its monthly recurring revenue and clients, and the company is prepared to buck recent industry trends to come out the other side of 2020 like a slingshot.
"Everybody in our space was a little fearful of the pandemic, but we've more than weathered the storm," said Chance Benbow, Prolific's chief marketing officer. "We've grown through it."
Rapid growth is nothing new for the firm, which in 2017 and 2018 landed on IBJ's list of 25 fastest-growing private companies. Its 2017 revenue was $34 million, up 66% from the prior year.
Inc. magazine has ranked JDA Worldwide among the 1,500 fastest-growing companies in the country the past three years. It has 81 employees, 40 of them in Indianapolis, and plans to boost that local workforce to 70 by year-end. And it doesn't plan to stop there.
The parent company, Prolific, plans to grow to 185 local jobs by 2024, according to its incentives deal with the IEDC.
The $2.2 million in tax credits the agency offered Prolific and JDA are performance-based, meaning the company is eligible to claim incentives once Hoosiers are hired.
"It's such an encouragement to see companies like Prolific continuing to grow in our state and create more quality career opportunities for Hoosiers, even in the midst of the challenging times we're facing," Gov. Eric Holcomb said in a statement issued Friday. "As a state, we're laser focused on supporting economic growth and expansion to position Indiana for future success, and I look forward to supporting Prolific as they thrive here for years to come."
JDA's whirl of activity is far from the industry norm these days. According to the U.S. Bureau of Labor Statistics, advertising employment dropped 10% from February to May. That's due in large part to brands across the globe tightening their marketing budgets.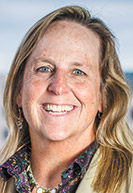 Going into the year, the World Advertising Research Center forecast that global advertising investment would grow as much as 7.1% in 2020. Now, the organization predicts that companies worldwide will spend 8.1% less on marketing this year—almost $50 billion.
Kim Saxton, a clinical professor of marketing at IUPUI's Kelley School of Business, said marketing budgets are one of the first cuts when companies are confronted with economic uncertainty.
"Marketing often is treated as a cost and not an investment, and the people who can afford that cost the least are the small businesses," Saxton said. "A lot of smaller brands cut back their media spend immediately so they can retrench."
JDA officials say the company was well-positioned to grow during the pandemic thanks to nearly 20 years of relationship-building with a diverse set of national brands.
Brad Benbow, Chance's father, co-founded JDA Worldwide in 2003 and moved a majority of the firm's operations to a 3,000-square-foot office in Carmel in 2014.

Through the years, JDA signed clients in a variety of industries, including consumer packaged goods, sports, energy, finance, faith, health care and education. Some of its most prominent clients are the Museum of the Bible, Pure Flix Entertainment, SeaPak Shrimp and the Bleacher Report.
"We're really selective about who we choose to partner with," Chance Benbow said. "We only want clients who see us as a partner, and not a vendor."
Donna Gray, past president of the Indianapolis chapter of the American Advertising Federation and CEO of Indianapolis-based Matchbook Creative, said the diversity of an agency's portfolio plays a huge role in whether the company succeeds or merely survives.
JDA's growth has allowed it to broaden its business offerings and snatch up local talent to lead that effort.
Joining Prolific late last year as chief revenue officer was Dave Neff, who worked for Pacers Sports & Entertainment and ExactTarget before helping build the Indianapolis-based not-for-profit EDGE Mentoring to guide millennials and young professionals on issues of relationships, careers, purpose and faith.
It was through that mentoring program that Neff met members of JDA Worldwide. Soon after, EDGE Mentoring hired the company to lead its strategic planning.
"I was a client of JDA [Worldwide] and got a taste of the culture before deciding to move over here professionally," Neff said.
Phil Daniels came aboard this month as JDA's president after more than 11 years at health care analytics software firm Springbuk, which he co-founded in 2009.
Daniels was also previously senior vice president and chief strategy officer for Indianapolis-based advertising agency Trendy Minds, and in 2007, he co-founded local creative agency Tactic Marketing.
Both Daniels and Neff are former IBJ Forty under 40 honorees.
"I've always had a love for the brand, and I've kept a close eye on the market," Daniels said. "It's one thing [that] their work was good; it's another thing [that] there's a lot of humility around it. Their scoreboard is really strong, but they don't really look to talk about themselves. The work speaks for itself."
The move into downtown Indy has helped elevate the brand within the company.
"We are under the radar, not super well-known in Indy because we represent these national brands," Benbow said. "When we moved from Carmel to the downtown, it changed our perception of how we view ourselves. Your physical space is a reflection of who you are and what you stand for."
He said the high-rise location is a fitting perch from which to serve clients.
Companies "are going to need what we do," Benbow said. "The great brands are thinking about that now, and we're ready."•
Please enable JavaScript to view this content.