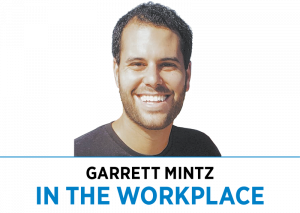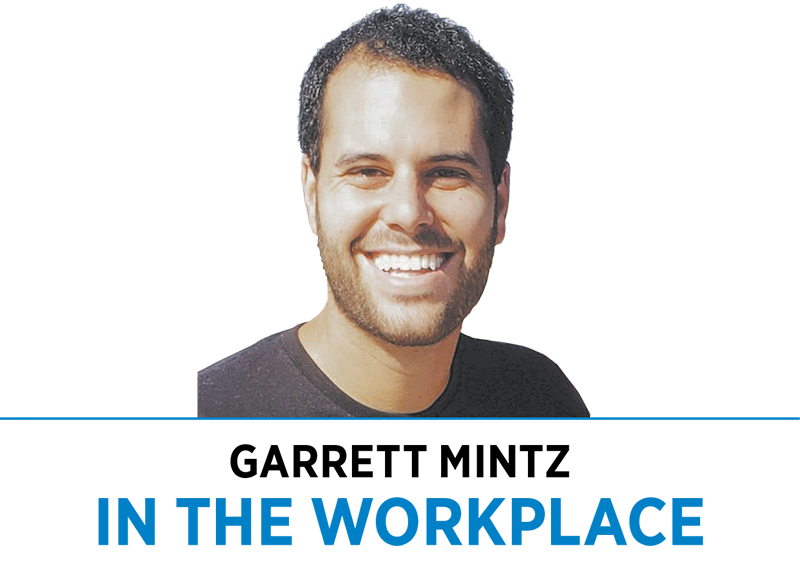 I lead an Executive Horizontal Mentorship Program, and part of what I do is facilitate group sessions where all the executives come together to share their insights, questions and thoughts on a new topic each session.
Our most recent group conversation focused on how we would like to become more innovative with our work.
In this case, the conversation revolved around priorities—balancing our values and discussing what we find most important in our lives.
An exchange among three executives sticks with me: One executive said, "If I spent time innovating in my family life like I do my work life, I would be much happier and have greater balance."
To which another executive chimed in: "If you ask me for my priority list, I would say family comes first, then work. But, if you were to ask me the amount of time and emotional energy I put into my work compared to family life, it wouldn't even be close to a relevant comparison."
A third executive jumped in to say, "But our work allows us to live the family life we want to have. But I will admit that I struggle to enjoy my family time when the majority of my focus and energy is on work."
This was a really interesting and unexpected direction for this conversation. It showed a shift in work mentality from the old-school bragging about how many hours one has worked in a week; family life is starting to be conscientiously prioritized above work.
Based on this group discussion, we still aren't fully there. But the fact that this stemmed from a conversation on innovation shows where we are headed: A conscious push for more balance between work and home is beginning.
The overarching question that arose from the discussion is, "Can we innovate in our work in a way that reduces the amount of time and emotional energy required to get the same amount of work done?" And, instead of replacing that time with more work, can we instead divert that time and mental/emotional energy to family?
The second question is, if this can be done, why do we fill that extra time with more work versus family?
There is a natural drive to keep pushing the needle forward; it manifests as a growing fear that, if I am not working hard, the next person in line could be working harder and eventually take my spot.
So, the third question is, what can executives do to ensure that their newfound time and energy aren't used to simply work more?
◗ Create standard operating procedures around work and life.
As executives, one way we grow our impact and scale our performance is by creating standard operating procedures for our team. So why can't we do that for ourselves when distinguishing between work and life?
Oftentimes, executives choose not to commit to this type of action because it "deters flexibility when emergencies happen." And this is a fair point. But just like creating SOPs for a work team, you can build in caveats for emergencies.
Therefore, if we, as executives, don't set SOPs for when we are working versus when we are with family, then we are always working. Why? Family time rarely involves deadlines, but because work is typically filled with short-term deadlines, we prioritize those over the longer-term rewards from spending time with family.
SOPs help take the emotion out of the decision of how best to distribute your time.
◗ Devote specific time to family.
Time with family is powerful. You could be doing absolutely nothing, but the fact that you are there with family is what counts. This sounds like an obvious point, but if it were so obvious, this article wouldn't be relevant.
It is easy to quantify work output and less easy to quantify family-time output. You don't earn "points" for attending your daughter's soccer match or your son's recital. You do it because it makes you happy. Even if you don't have any plans on the docket for your family time, that isn't an excuse for getting back into work during time you have already decided is for family.
◗ Devote specific mental and emotional energy to family.
Simply spending time with family is not enough for that time to be meaningful. If you are physically "with" your family but are mentally and emotionally "checked out," can you really consider that time valuable?
Family time deserves as much mental and emotional intention as we are willing to put into our work. And it probably deserves more!
If executives can begin to implement these actions in their lives, they will find themselves substantially happier and more aligned between their work and family-time value system—at least according to our executives in our group meeting.•
__________
Mintz is founder of Ambition in Motion, a Bloomington-based firm that helps companies increase employee engagement and collaboration by implementing corporate mentor programs.
Please enable JavaScript to view this content.