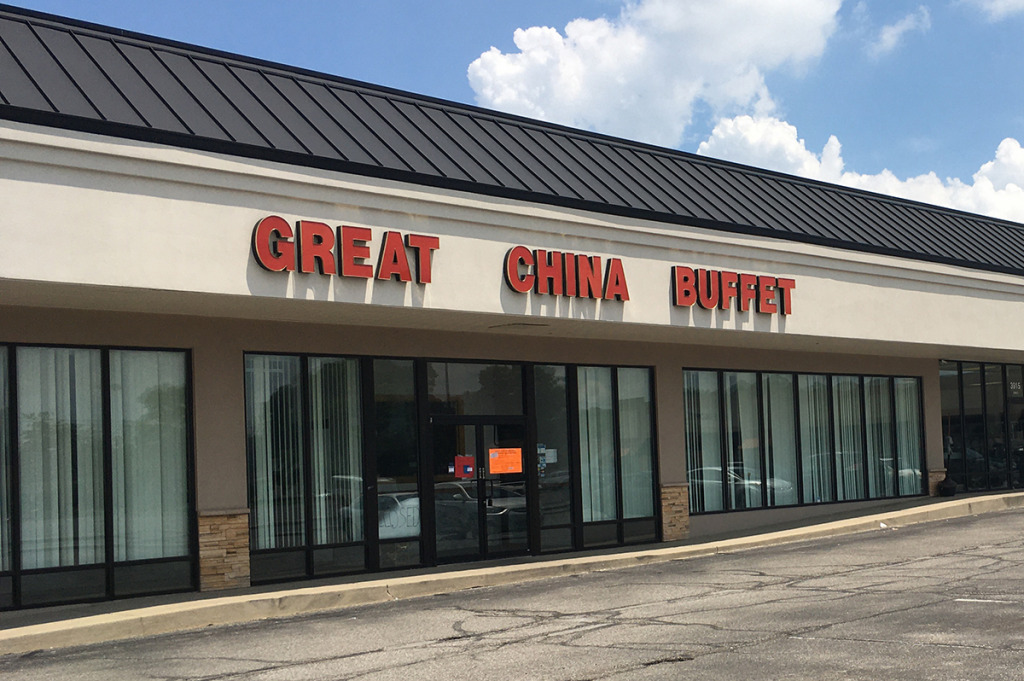 GoPuff, a fast-growing instant delivery service that entered the Indianapolis market in 2018, is quietly expanding its local presence, permit filings show.
Founded in 2013, GoPuff is a Philadelphia-based company that offers quick delivery of grocery items, cleaning products, drug-store wares and other products, including alcohol in some locations.
Customers order either online or via GoPuff's app, with doorstep delivery in about 30 minutes for a delivery fee of $1.95. The company fulfills orders through a network of what it calls micro-fulfillment centers—merchandise storage locations where employees package orders for delivery.
The company opened its first Indianapolis micro-fulfillment center in 2018, and it now operates three such facilities around the city.
According to Indiana Alcohol and Tobacco Commission documents, GoPuff is seeking permits to sell beer and wine through two new locations: 3915 Madison Ave., in a retail plaza at the corner of Madison and Hanna avenues on the city's south side; and at 3948 Pendleton Way, near the intersection of Pendleton Pike and Interstate 465 on the northeast side of town.
GoPuff declined to comment, telling IBJ via email that it has no information to share on its Indianapolis operations and does not publicly identify the addresses of its micro-fulfillment centers because the sites are not open to the public.
But GoPuff has filed plans with the city for renovations at the 3915 Madison Ave. site, which formerly housed a Chinese buffet restaurant. Those plans specify that the 4,963-square-foot space is to be renovated into a GoPuff facility, including areas for storage of alcohol, frozen goods and refrigerated items.
GoPuff also has alcohol permits for its other three Indianapolis locations: 1597 N. Harding St., just south of 16th Street and east of the White River; 1202 E. 23rd St. in the Hillside neighborhood on the city's northeast side; and 6107 Guion Road, just south of 62nd Street on the northwest side of town.
GoPuff entered its first Indiana market in 2017, when it began serving Bloomington and Lafayette. It entered Indianapolis and South Bend in 2018, followed by Fort Wayne in 2019.
The company has been growing rapidly in recent years. It currently serves more than 650 cities, up from about 50 at the end of 2018.
In March, GoPuff announced that it had secured $1.15 billion in funding from a group of investors. In that announcement, the company said the funding would allow it to accelerate its geographic expansion in the U.S. and, internationally, add new product categories and invest in technology and talent.
In May, GoPuff and Uber Eats announced a partnership that will allow customers to order groceries for delivery via the Uber and Uber Eats apps. The service rolls out this month, starting about 100 cities and going nationwide later this summer.
Please enable JavaScript to view this content.