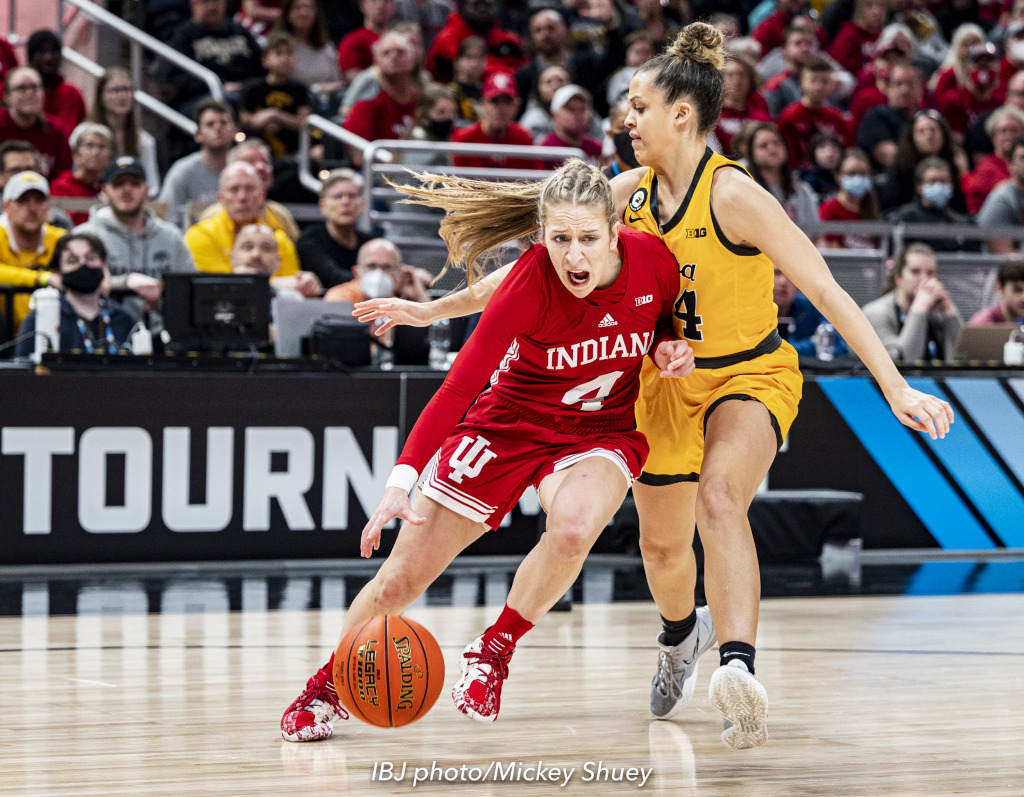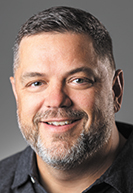 Indiana University student-athletes will have an opportunity to use their name, image and likeness to support charities in Bloomington and beyond, as part of a not-for-profit initiative launched Tuesday.
Hoosiers For Good Inc. plans to partner with dozens of organizations across the state and help them connect with "community-minded athletes" at IU to amplify fundraising, awareness and volunteerism efforts.
The initiative will compensate athletes for their participation, but will not charge participating organizations—a model believed to be the first of its kind in the nation.
Hoosiers for Good declined to provide financial details for the venture, including how much money was being invested, the sources of the startup capital or how much athletes stood to make by participating.
The effort, which is independent from the university, comes about eight months after the NCAA adopted new rules allowing its student athletes to profit from their name, image and likeness, or NIL.
"What we're looking for are stars, and a star for us is different than what most people might think," said founder Pete Yonkman, president of Bloomington-based Cook Group Inc. "We want student athletes who want to be deeply engaged in their community and want to use their name, image and likeness for the benefit of the community."
Yonkman, who will serve as Hoosiers For Good's board chair and president, said interested student athletes will go through an interview process to determine both if they're a right fit for the initiative and what their interests are in community service. He said the goal is to identify athletes who are interested in making a difference, more so than making a big name for themselves in the process.
Athlete partnerships will also not be limited to only athletes from revenue-generating sports like football and basketball, but also include those in less-followed sports like tennis, golf and track and field. Nor will Hoosiers for Good exclusively focus on an athlete who has already built a platform.
Instead, it will evaluate athletes on the potential they offer, their interest in the partner organizations and the ability to create growth opportunities both for themselves and for partner organizations.
Hoosiers for Good plans to have athletes and participating organizations use their respective social media channels to promote partnerships, along with some reliance on traditional advertising platforms like television, radio and various digital platforms.
Several not-for-profits, such as Boys & Girls Clubs of Bloomington, Habitat for Humanity of Monroe County, Riley Children's Foundation Stop the Violence Indianapolis and Turnstone, have already signed on as partners.
The goal, Yonkman said, is to have the athletes help organizations with limited marketing budgets get their message to an audience that will respond with interest, donations and real-world engagement.
"Athletes who aren't passionate about the community—they're not the right fit for us," he said. "We think opens it up more to students who have a voice, who are passionate about [service], and who want to use their name, image and likeness in that way."
Under previous rules, student-athletes were not permitted to profit on their own name—even if it was for an activity unrelated to their athletic endeavors.
Allison Jorden, who will serve as secretary of the Hoosiers for Good board, played soccer for Indiana from 2017 to 2021. During her time, she started Everybody Plays, a student-athlete-led initiative focused on helping children with disabilities engage in sports—but doing that prior to the NIL change required her and other athletes to jump through an extensive series of hoops to maintain their eligibility.
She said that the decks are now not only cleared for that sort of engagement by athletes, but Hoosiers for Good goes a step further in encouraging community outreach.
"There's so much interest to give back especially to [the Bloomington] community, and there's a huge group of student athletes out there who want to do good things with their time and their platforms," she said. "This is an initiative that's going to grow that."
Hoosiers for Good has hired Tyler Harris as its executive director, charging him with following compliance laws and regulations tied to NIL issues and forging strong partnerships between community-based groups and athletes. Harris was previously associate director of athletics in IU's office of compliance services, where he was directly involved in NIL matters.
Five people sit on the organization's board, in addition to Yonkman:
— Calbert Cheaney, vice chair and vice president, Indiana Pacers;
— Wesley Jones, treasurer, city of Indianapolis;
— Allison Jorden, secretary, Zentalis Pharmaceuticals;
— Jane Dehaven, board member, Summit City Chevrolet;
— Matt Ferguson, board member, CareerBuilder.
Former IU athletics director Fred Glass, now a partner at the Indianapolis office of Taft Law, will be the organization's legal counsel. He said he believes there will be plenty of ways to measure the success of the initiative in the long term—whether it's by the number of organizations or athletes involved or the amount of money raised for those groups—but added there should be equal focus on the intangibles.
Hoosiers for Good wants "evidence that we've developed community-minded leaders with kids that come out of this program informed and energized by these relationships," Glass said. "This is really cutting edge stuff—I've always liked that kind of thing. And my hope is that it's a model that pops up at other schools who can use this new tool … to do good. I hope we're showing the way that could happen."
In addition to partnering with community-based groups, Hoosiers for Good will also house an incubator program allowing student athletes to submit a grant proposal tied to a philanthropic matter about which they are passionate. The group's board and executive team will then determine if it's an effort they'd like to back.
"If they have a cause they are really passionate about—and they want to do the work—we'll consider it," Yonkman said. "Instead of us having to always find our version of a star, these kids might self-identify as a star and be able to come to us."
Hoosiers for Good has received not-for-profit status in the state of Indiana, meaning it's allowed to accept donations. However, the group is awaiting a federal 501(c)3 designation that would make those donations tax-deductible.
Liz Elkas, president of the Riley Children's Foundation, said she thinks the initiative will go a long way toward
helping student-athletes understand the role of not-for-profits, while inspiring them to "think differently" about how they use their platforms.
"This endeavor is incredibly important and I believe it will help educate student-athletes" about their role in the community, she said. "They are such incredible role models to so many young people in our community—just imagine what a young person watching them will think when they see a student athlete representing a local organization. It's not just the athletics, it's what you do with your life. For so many reasons, I'm very excited about this."
Please enable JavaScript to view this content.