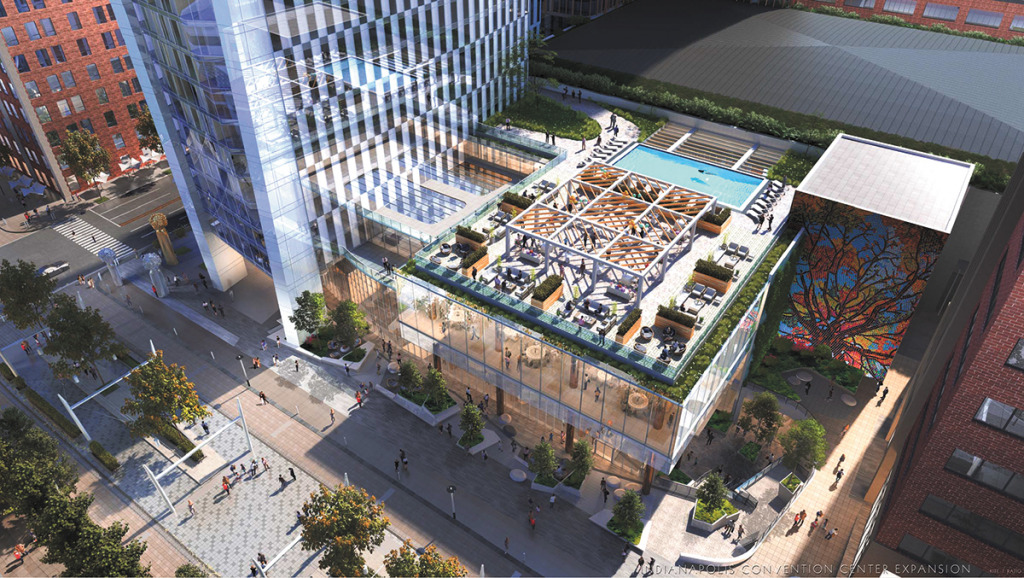 Indianapolis' effort to expand the Indiana Convention Center and add two hotels to Pan Am Plaza is one of only a few big hospitality projects across the country that haven't ground to a halt as the pandemic continues to decimate the tourism industry.
But the $550 million project could still encounter the same financing challenges that have put the brakes on other planned downtown hotels. And experts say the Pan Am hotels' size and cost could further complicate funding.
Local firm Kite Realty Group Trust plans to privately fund construction of at least one 40-story hotel, with 800 rooms, on the 3.2-acre property at the southwest corner of Georgia and Illinois streets. It would be built alongside a $125 million, publicly financed ballroom and meeting space that would connect to the convention center by a walkway across Capitol Avenue.
The Signia Hilton-branded hotel property is expected to cost at least $300 million, although industry experts have previously estimated such a hotel would cost $450 million to $550 million. Kite plans to later build a 600-room hotel adjacent to the first, at a cost of $100 million to $125 million, but that won't come until after occupancy rates at the first hotel consistently reach 72%.
Securing financing for such a project—each hotel would be funded separately—won't be easy in an economy still firmly in the grip of COVID-19.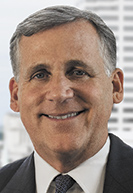 Even officials at Kite, a publicly traded real estate investment trust, acknowledge they have quite a way to go to firm up the project's financing, which will include identifying low-leverage debt sources and existing equity.
"We're looking at numerous capital-stack scenarios, and all that will come into play—into greater focus—as we start to move out of this COVID-related downturn," said Kite President Tom McGowan. Capital stacks are layers of financing, typically a combination of equity and debt, for real estate developments.
"We do feel [that], early next year, we can really jump back aggressively into the [options] that we were working on prior to this situation," he said.
Investor sentiment about the hotel market has plummeted since the start of the year. The Dow Jones U.S. Hotel & Lodging REIT index—a key indicator of market health—has dropped nearly 55% year-to-date.
Drew Dimond, an industry expert with Dimond Hotel Consulting, said he expects a rebound to the financing market over the next few years, but it's too soon to know whether it will be enough to do Kite any good two years from now.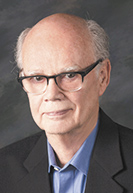 "There's no money available for hotels right now, for new stuff—that's dried up," he said. "And it's impossible to know" when the market will improve. He said the only financing available right now to the hospitality market is rescue capital, and that's reserved for deeply distressed hotel properties looking for a last resort to stay in business.
But even if new-hotel financing does stabilize in the next few years, the equity requirement will likely be far higher than it was before the pandemic. Those rates were already not ideal for hotel developers, as they required some firms to provide up to 40% of the construction cost against 60% debt (some experienced developers might be able to put up significantly less equity), plus higher-than-usual interest rates.
Lending 'shut down'
The financial strains have made moving forward on long-simmering projects difficult, said Vincent Dora, president of Dora Hospitality Group in Fishers. Two of his management projects downtown—the Avid and the Cambria—are on hold until financing relaxes.
"Some [banks] have quoted me up to 50% [equity], which just absolutely destroys cash returns for an investor," he said. "It makes the projects unfeasible at that point. We're just trying to find financing that isn't ridiculous with all the new restrictions [on loans] that banks have nowadays" because of the pandemic.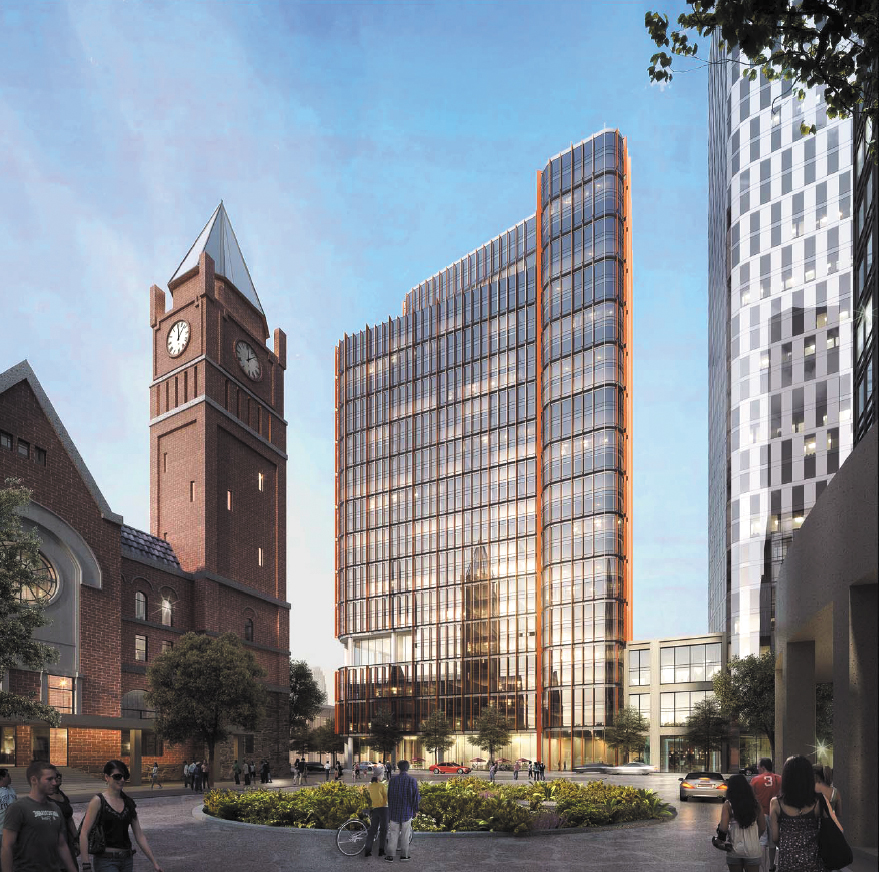 Dimond said he looks at the Transportation Security Administration's travel data, personal income figures and jobs reports—along with hotel occupancies—to track how the hospitality industry is faring and what the financing could look like in the months ahead. Despite a bit of a boost to some of those figures of late, the market is not close to a rebound, he said.
"When those figures start to rise and sustain as a rising trend, then things will start to look rosier," he said. "Going to 40% occupancy from 30% occupancy really doesn't mean that much."
Dora said the main challenge for him and other developers is the equity requirement and higher interest rates, plus the lack of appetite for new construction.
But he added most of the smaller community banks that can be good sources for modest construction loans have "just shut down" their lending, leaving only large, institutional lenders like banks and insurance companies as funding sources.
Without well-structured financing, hotel developers run the risk of overextending themselves, making it difficult to meet obligations like lender and investor payments, taxes and even operating expenses.
Experts say projects that aren't already under construction are not likely to break ground anytime soon—particularly if they don't already have financing in place.
"We anticipated, based on natural attrition and news of a significant hotel going up on Pan Am Plaza, that many of those hotels in the pipeline would fall out naturally," said Chris Gahl, vice president of Visit Indy. "What we truly don't understand yet is how many more will fall out because of COVID-19."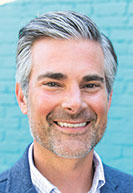 He said many developers are "putting shovels away and deciding not to move forward with financing and construction."
No quick rebound
The Indianapolis hotel market is already starting to see some stagnation in its pipeline because of the virus, and financial conditions are not expected to rebound anytime soon.
IBJ research found that 1,55, or one-third, of the more than 4,300 downtown hotel rooms in the works just before the pandemic are now on hold. Those 1,555 rooms include the 600-room secondary hotel at Pan Am Plaza, which theoretically can't begin construction until 2027 at the earliest, and Dora's two hotels that are waiting for financing to clear up.
Projects like REI's dual-branded Moxy/AC Hotel along South Meridian Street are among the delays. The $60 million development, which featured 245 rooms, is stalled indefinitely, after receiving final construction approval earlier this year.
REI President Mike Wells said his and other unstarted, unfunded downtown projects likely won't come to life for "three to five years." REI had financing lined up ahead of the virus but hadn't finalized terms.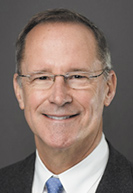 Even if it had, Wells said, starting construction on a hotel now isn't a wise business decision.
"We wouldn't move forward in this environment," he said. "We're not crazy—we wouldn't break ground."
And local developer Bruce Bodner said his $60 million, 220-room project that would renovate the Morrison Opera Place has been tabled indefinitely due to financing problems.
Dora said the Even hotel, being co-developed with Shapiro's Delicatessen owner Brian Shapiro, is on hold to ensure the market can absorb the project once it opens. He said that will mean a delay of several years.
"We are definitely waiting to see how the Indianapolis downtown market recovers before rushing ahead," he said.
Dora's only active project is the Townplace Suites on Russell Avenue, whose construction is well underway. It is expected to open later this year. It's among the 2,754 rooms—including the Signia—that are moving forward, accounting for $590 million in development funds.
Among those are several projects already under construction that remain on target for 2020 or 2021 openings. They include the Tribute hotel, 141 E. Washington St.; the Hampton Inn and Homewood Suites project, 414 W. Vermont St.; and the InterContinental hotel, 17 W. Market St.
The long-simmering Kimpton project at the northeast corner of Washington and Pennsylvania streets is expected to be completed by July 2021, according to a pipeline report from Tennessee-based firm STR.
That report lists the project as under construction, but it's unclear how far along the work is, as there's been little outward sign of activity for more than six months. Loftus Robinson, which is developing both that property and the Wilshaw hotel in Speedway, declined to comment on the Kimpton's status.
IBJ also could not determine whether financing has been finalized for the Kimpton, based on a public records search. The firm has seemed to struggle for more than a year to shore up financing for both its hotel projects.
The STR report also indicates the Aloft project at 136 E. Market St. has been bumped to a 2022 opening, although little progress appears to have been made on the building over the past several months. It still bears signage indicating it would open in 2019.
Drury Development confirmed it still plans to build a 350-room hotel at 41 E. Washington St., IBJ's previous address, incorporating the parking lot next door.
Despite delaying to 2022, city and Kite officials are all-in on the Pan Am Plaza project.
Kite's McGowan said Kite is confident financing will become available for bigger hotels like the Signia by 2022, just in time for the firm to finalize its funding package before a construction-start deadline of the end of that year.
He said the retail-centric firm has "spent a tremendous amount of time" ensuring it would not overextend itself with the Pan Am project. But he would not offer specifics on how the company plans to structure its debt or how much equity it is willing to commit.
The company has some experience developing hotels. It was a co-developer in the mid-1990s—alongside Merrillville-based White Lodging and Carmel-based REI Investments—on the 650-room Indianapolis Marriott Downtown, (although the firm does not have an ownership stake).
The firm also built and owns the Embassy Suites hotel at the Eddy Street Commons mixed-use project in South Bend that opened in 2018.
And McGowan personally owns a stake in the Conrad Indianapolis downtown through Circle Block Partners LLC, a partnership that also involves other Kite executives and the city of Indianapolis.
Kite plans to eventually bring in a team of consultants, and maybe other experienced firms, to assist with the Pan Am development.
Thomas Cook, chief of staff for Mayor Joe Hogsett, said the strategy behind moving forward with the Pan Am project follows a similar tack to those taken by city leaders in the past on the convention industry—particularly the fifth expansion of the facility, which began amid the Great Recession.
That project doubled the size of the convention center and added the $450 million JW Marriott hotel complex with more than 1,000 rooms to downtown. It also featured construction of the adjacent Lucas Oil Stadium, which is used by many large conventions.
Cook said he expects the Pan Am project to pay similar dividends, in the form of tourism, once the economy bounces back and conventions get back to pre-COVID levels. Recent forecasts indicate that could happen by mid-2023.
"This is a smart investment at a time where very few cities or convention bureaus are in a position to press 'go' on a project of this size," he said. "We have chosen a very conservative funding mechanism, on a very conservative timeline, and [with] a very risk-averse strategy."
In fact, most cities have pumped the brakes on major expansion projects. Cook and other city and local tourism officials say Indianapolis is the only city in the country that is plowing ahead with finalizing construction plans in spite of current market conditions.
The city is "absolutely betting on downtown," Cook told IBJ. "Our convention, sports and entertainment industry is coming back—we are putting our chips squarely on red."
That's not to say other cities aren't adding convention facilities. Columbus, Ohio, is spending $300 million on a publicly subsidized expansion of its Hilton hotel, which will add 460 rooms and create Ohio's largest hotel at more than 1,000 rooms.
And Las Vegas is pushing ahead with a nearly $1 billion expansion to its convention center slated to open this year.
Similarly, a $1.8 billion addition to the Washington State Convention Center is well underway—although there is some uncertainty about whether there's enough financing to complete it.
But each of those projects was given the green light well before the pandemic crippled the hospitality industry and its prospects for the next several years.
Reckless move?
Not everyone is pleased with the city's commitment to the Pan Am project.
Heywood Sanders is a convention center expert at the University of Texas at San Antonio who has been a vocal critic of the CIB's spending habits for years. He said the city's decision to move forward with the convention center expansion is bad form.
But, he noted, the decision to move away from public financing based on hotel revenue to a package centered around property tax revenue is indicative of the current climate.
To finance the convention center expansion, the city plans to issue $150 million in bonds that would be paid back through tax-increment financing over 25 years. TIF districts capture growth in assessed value, which generates increased property tax revenue to cover the cost of new infrastructure.
The city expects debt service on the project to run about $10 million each year. It plans to pay that through a combination of increased property tax revenue from the first hotel, estimated at $5 million annually, and $5 million of the $8 million it already receives each year from the existing downtown TIF district.
"This reflects the reality that the bond market isn't going to look favorably on an issuance backed by hotel taxes in the current environment" because the demand for hotel rooms isn't there, Sanders said. "At the same time, there are a huge number of questions about the wisdom of an expansion—especially now."
REI's Wells is a longtime opponent of the Pan Am project, as he fears the development could create a glut in the downtown hotel market—particularly now—and that the tens of millions of dollars could be put to better use elsewhere.
"I think it's pretty apparent now that the likelihood of needing that hotel is much less today than it was even back" when the development was announced in 2018, Wells said.
Although the city is not directly subsidizing Kite for the hotel, it will sign a joint operating agreement with Hilton, allowing the management company to market and book the 143,500 square feet of ballroom and meeting space within a 14-month window of events. The agreement would effectively eliminate a need for Kite to build Signia-specific meeting space, the kind most convention hotels have.
Wells said the city should use the downtown TIF district money it's committed to the Pan Am project instead on public-safety improvements, the beautification and cleanliness of downtown, programs to reduce panhandling, Circle Centre mall improvements and the city's ailing restaurant industry.
He said there won't be much of a downtown for people to visit, even after virus fallout wanes, unless those matters are addressed.
"The hotels downtown are decimated by COVID and the lack of convention business," he said. "And to have the mayor throw on top of it now a new hotel … it's beyond the pale. I hardly know how to respond. We just keep saying the same thing, but nobody's listening. So, we'll just have to see what happens."•
IBJ reporter Samm Quinn contributed to this story.
Please enable JavaScript to view this content.