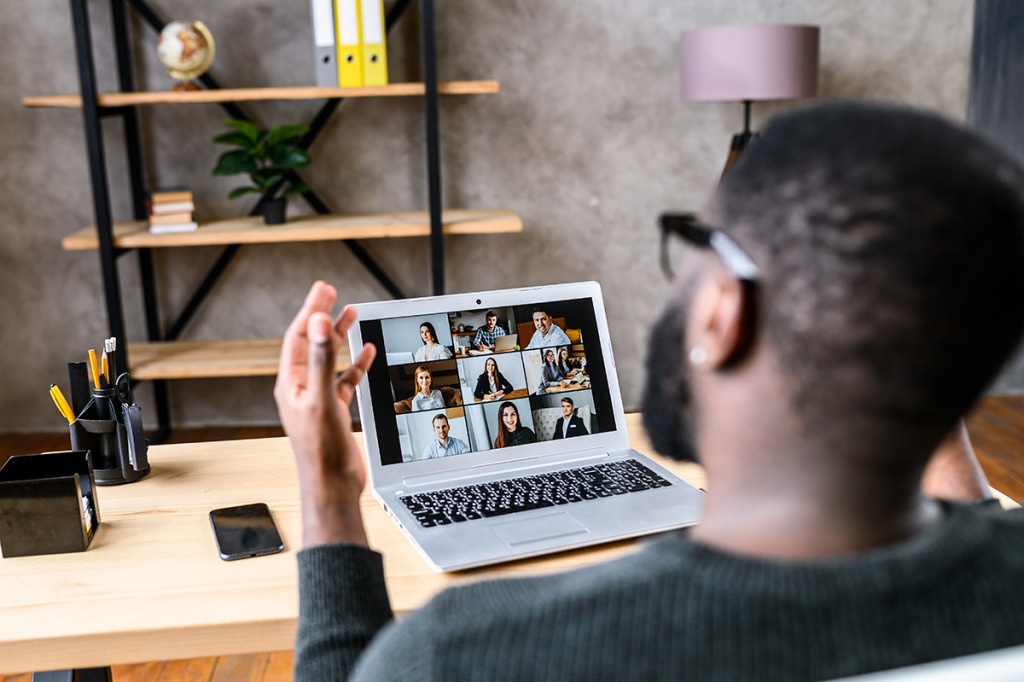 Remote work is here to stay, and Indiana wants to capitalize on it by paying remote workers to move here.
Lawmakers in the Indiana Senate are considering an extensive piece of legislation to restructure the incentive toolkit of the Indiana Economic Development Corp., and one key component would create a statewide remote-worker grant program.
A provision in Senate Bill 361 would require the Indiana Destination Development Corp. to design and implement a program that would give incentives for remote workers to live in Indiana.
A remote worker would be eligible for a grant of up to $5,000 a year with a maximum of $15,000 over the life of the program. The total grants, which would come from the IEDC, would be capped at $1 million this year and $1.5 million in 2023.
Eligible workers would be any individual who moved to Indiana since Jan. 1 and is a full-time employee of a business outside Indiana who performs most of his or her employment duties remotely.
The grant could be used for "qualifying remote worker expenses," including the cost of a relocation to Indiana, computer hardware or software, access to broadband internet, or membership to a coworking space.
The bill also would allow businesses outside Indiana to apply for IEDC tax credits, if they bring at least 50 remote jobs to Indiana, paying at least 150% of the state's average hourly wage. That would be about $25.
Indiana is not alone in its efforts to entice remote workers. With companies such as Salesforce, Apple, Facebook, Twitter and Amazon announcing that most or all of their employees will switch to remote work permanently, several states and cities are jumping into the market to recruit these typically well-paid workers.
And there is a market to cater to, according to a survey conducted last summer by the Indianapolis-based MakeMyMove, an online marketplace where communities can advertise amenities and incentive packages to entice mostly remote workers.
From the 1,006 remote workers surveyed across the country, 29% said they would likely move within 18 months, with half of those respondents saying they would be more likely to move to a city offering financial incentives.
Also from that pool of workers surveyed, 58% said if their job no longer offered the option to work remotely, they would find one that did.
Extrapolating the survey results means 15 million to 20 million workers might be willing to relocate, the survey said.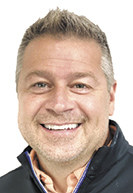 Remote work is here to stay, shifting how employers and communities cater to their workforce needs, said MakeMyMove CEO Mike Rutz.
"Not only do we have this major shift to remote work, but we've got this workforce shortage," Rutz said. "These workers suddenly have all this leverage, and they're saying, 'Hey, I want to work remotely. If you're not going to give me a remote option, I'll find it somewhere else.'"
In dozens of other states—including West Virginia, Maine, Georgia, Minnesota and Hawaii—remote-worker incentive programs have been implemented either statewide or in towns and cities.
West Virginia, marketing its mountain views and outdoor amenities, offers $12,000 for remote workers to "find a home among our hills," and a year of free outdoor recreation activities.
Savannah, Georgia, in efforts to revitalize the state's oldest and one of its most crime-ridden cities, is offering remote tech workers $2,000. Rural towns such as Claremont, Minnesota, and Curtis, Nebraska, are also offering incentives.
MakeMyMove, founded in December 2020, has already helped local communities around the state and country use its platform to offer incentives for remote workers to relocate, with general success, Rutz said.
One of Indiana's most notable offers came from Greensburg. Last fall, the city offered $5,000 to cover moving expenses and other amenities, including free "Grandparents on Demand" child care, for up to five remote workers. More than 1,800 applications poured in.
MakeMyMove also partnered with West Lafayette, which is offering an $8,000 incentive package to work from a community being developed at Purdue University for remote workers. Rutz said 20 people have already committed to move to West Lafayette.
All of them had not considered moving to Indiana until finding the incentive packages.
"Those were people who weren't on the radar; they saw the program and the opportunity … and they took advantage of it," Rutz said.

The college towns of Bloomington and Muncie also have posted remote worker incentive packages with MakeMyMove.
Luring remote workers through financial incentives is part of Indiana's economic development shift and one of Gov. Eric Holcomb's top priorities this year.
Remote workers tend to work at higher-paying jobs, would contribute to local economies and might bring more people to add to Indiana's labor force, if they have family members who move with them, said Adam Berry, vice president of economic development and technology at the Indiana Chamber of Commerce.
"These are extremely valuable workers and are purely incremental to the state's economy," Berry said.
Chasing workers instead of businesses to increase population and the workforce is a new economic development strategy for the state, Rutz said. Previously, the focus was on attracting new employers or expanding existing operations.
"We're in a period right now where we have more jobs than people. And we need to learn how to market to and recruit people," he said. "It's opening a whole new front of economic development through people, and the time to do it is now."
The Senate Appropriations Committee was scheduled to vote on SB 361 Thursday, after IBJ's deadline.
A related bill that the Senate passed this week would allow local governments to use their leftover or unused general funds to create a designated workforce retention and recruitment fund. That fund could then be used to establish a program that markets the community or offers incentives to individuals or families to move to the area.
Senate Bill 4 expands on what local cities, like Greensburg or West Lafayette, are already doing to attract remote workers, by giving communities options and guidelines to attract workers.
It would define standards for workers who are qualified to receive these incentives from local governments. A defined "qualified worker" would have to be either a graduate of an Indiana college or university looking to stay in the state for work, a current resident of the state who is considering taking a job out of state, an out-of-state resident looking to relocate for a new job, or someone who works remotely for an employer out of state or in another area of Indiana.
The bill would also require that the resident who receives a local incentive from the local government would have to live in that area at least three years.•
Please enable JavaScript to view this content.