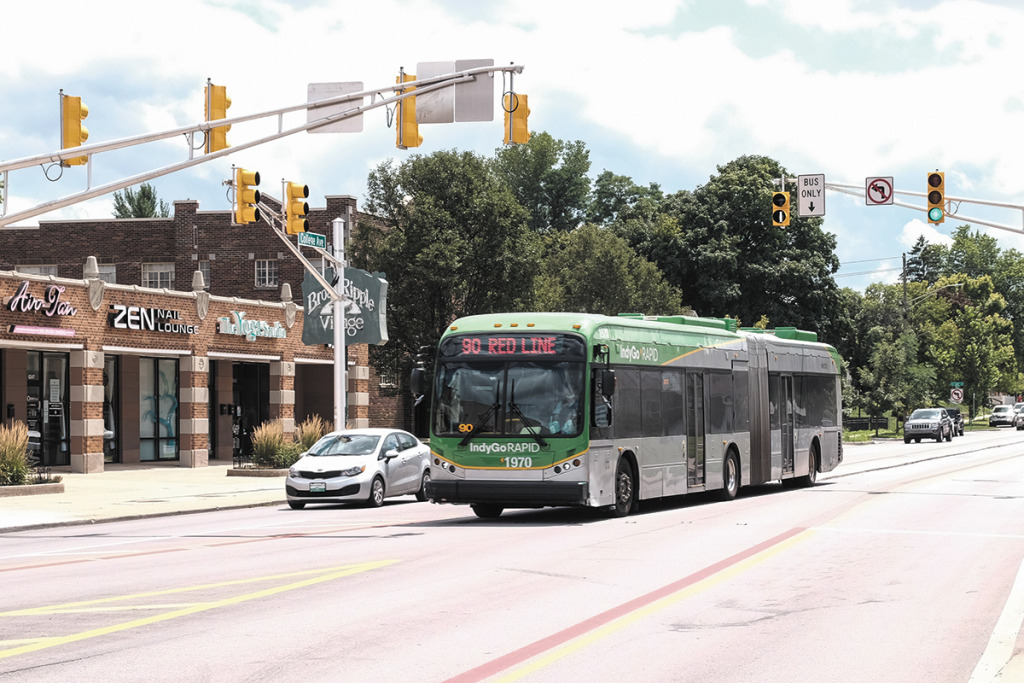 IndyGo is likely to be in the hot seat again when the Legislature convenes in January because the transit system has raised just 1% or so of the private funding called for by a state law that helped fund a major expansion of the system.
The Indianapolis Public Transportation Foundation has banked $70,527 since receiving not-for-profit status in June 2019. But under the law passed in 2014, it's supposed to be raising at least $6 million in private donations per year.
And while IndyGo officials call the law—and the associated fundraising requirement—unrealistic, at least some lawmakers are unlikely to let the issue go during the 2021 session.
The result could be a cut in the tax revenue that helps fund the system.
The fundraising provision has existed since the Legislature authorized a 0.25-percentage-point increase in the city's income tax to fund a transit expansion that included more buses, more frequent routes and the operational costs of the Red Line. The law requires IndyGo to raise at least 10% of the revenue generated by the additional tax—or about $6 million.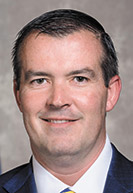 That has never happened. But no one raised the issue until early this year, when Sen. Aaron Freeman, R-Indianapolis, introduced an amendment that would have penalized IndyGo financially if it failed to meet the 10% threshold.
Freeman's February proposal also would have blocked IndyGo from moving ahead on its Purple Line and Blue Line rapid-transit projects.
Neither Freeman's amendment nor a compromise measure passed, and when the legislative session ended March 11, the issue remained unresolved.
But it's one that Freeman is keen to revisit.
"This is going to be a topic in the next General Assembly," Freeman said. "The fact of the matter is, taxpayers in Marion County were told one thing. A different thing is happening."
IndyGo's foundation has struggled to raise money. It launched its fundraising campaign just as the pandemic hit—right after Freeman introduced his proposal.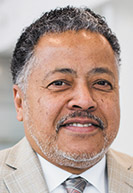 Freeman said he understands that the COVID-19 pandemic has affected the IndyGo foundation's ability to raise money. But he's also frustrated by the agency's almost total failure to raise private money, despite the state law, which didn't include any penalties for noncompliance.
Voters approved the transit tax in November 2016, and tax collections began in October 2017. IndyGo established its foundation in 2018, though it did not name an executive director and begin raising money until January of this year.
Now, that foundation director, longtime IndyGo employee Roscoe Brown, plans to retire at the end of the year. IndyGo launched a search for Brown's successor several months ago, and says it plans to name that person within weeks.
Brown could not be reached for comment by deadline, but some foundation board members say the current fundraising expectations are unattainable.

An 'insane' goal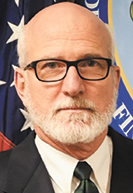 The current goal is "exorbitantly high," said Rick Wilson, who chairs the foundation's board and also serves as treasurer of IndyGo's board. Wilson also said he knows of no other transit agency in the country that is expected to support its operations through fundraising in a similar way.
"While the foundation is committed to doing its best to meet those expectations, what is outlined in the legislation is simply not a realistic goal," Wilson said in an email provided to IBJ through IndyGo staff.
Wilson said he expects the foundation, and its fundraising requirement, will come up during the 2021 legislative session.
Greg Hahn, a foundation board member as well as IndyGo's board chairman, called the $6 million goal "insane."
"I know what it takes to raise $6 million," Hahn said. "There's only a handful of foundations in town that can do that, and especially not one that's brand new."
The coronavirus pandemic has made fundraising difficult for many not-for-profit organizations, one expert said, and those challenges are even steeper if the organization is newly formed.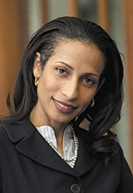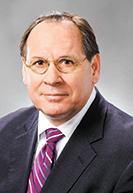 Una Osili, the Efroymson chairwoman at the Lilly Family School of Philanthropy at IUPUI, said some organizations whose work puts them "on the front lines of the pandemic" have seen increased interest from donors.
But not-for-profits whose work is not directly relevant to the health crisis are finding fundraising more challenging right now, she said.
One reason is that the pandemic has curtailed many of the face-to-face meetings through which not-for-profits typically solicit prospective donors. "Those are much harder to do in a virtual setting," Osili said.
Face-to-face interactions are important, Osili said, because they help an organization forge bonds with donors. "It really does come down to trust and engagement and building relationships with donors. … Developing that relationship does take time."
A new organization that hadn't yet built those relationships will likely find fundraising during the pandemic especially challenging, Osili said.
Seeking relief
IndyGo is hoping for a change to the 2014 legislation that would give it more flexibility in how it could use private funding.
The agency "seeks to work with elected officials to amend the [legislation's] language in a way that would enable the foundation to utilize the money it raises to support community programs and initiatives, rather than IndyGo's regular operations," agency spokesperson Faith Chadwick told IBJ via email.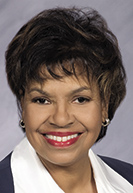 Sen. Jean Breaux, D-Indianapolis, said she isn't sure how much appetite legislators will have for punishing IndyGo's fundraising failures, especially during a pandemic. "I don't know how high a priority that will be."
The discussion will come as the Legislature is crafting the state's next two-year budget and lawmakers are redrawing their own districts as well as the state's congressional districts.
Breaux voted against the IndyGo bill in the 2020 session, but she told IBJ in March that she did want to see the agency "get its stuff together" and start raising money. Most of the Purple Line's route is in her east-side district.
Breaux said her thinking on the issue has evolved since then, and she's now questioning the funding requirement altogether.
If the topic does arise during the next legislative session, Breaux said she'd like to see a discussion about why the requirement exists.
"Why are we insisting that IndyGo even have a 10% private match?" Breaux said. "We don't require [Indianapolis Power & Light Co.] to go out and raise 10% of its private funds, and this is just as much a utility as that."•
Please enable JavaScript to view this content.