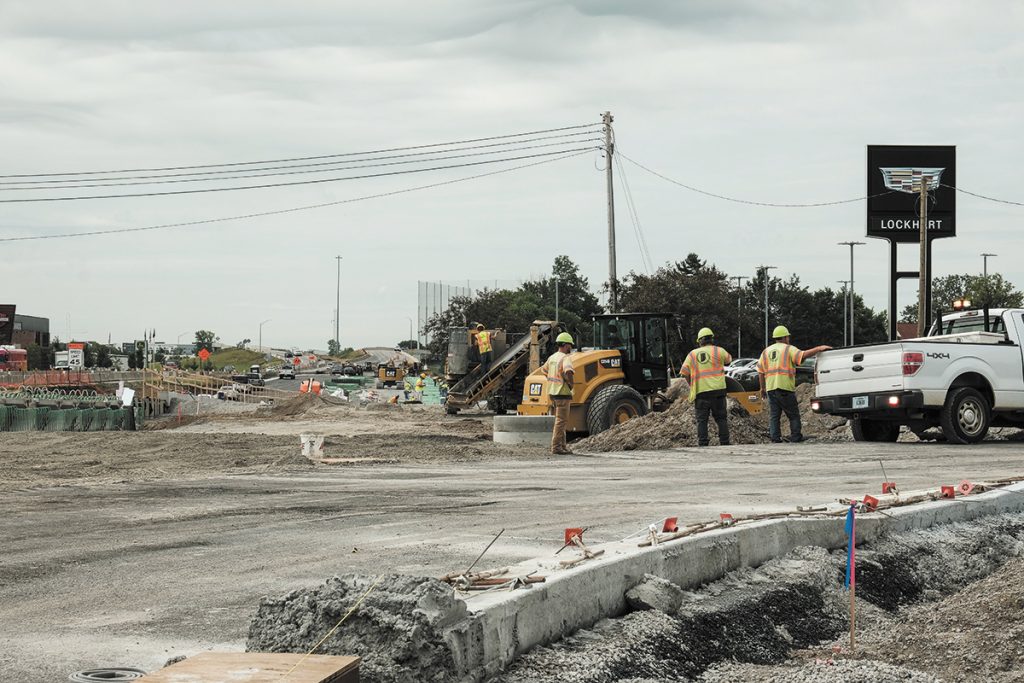 Work is underway on the first of five planned interchanges along State Road 37, and already, local officials are estimating the corridor improvements will run $47 million over the project's original $124 million budget.
Fishers and Hamilton County officials are blaming a bad drainage estimate, unexpected utility relocations and costly land acquisitions for why improvements to State Road 37 from 126th to 146th streets might cost 38% more than anticipated.
The joint city, county and state project is now expected to cost $171 million, and the completion date has been pushed back two years—to late 2023.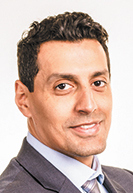 "The drainage, the change orders, the inspections, the utility relocations, the right-of-way, the design—it all contributed to that higher number," said Hatem Mekky, Fishers' assistant director of engineering.
The Indiana Department of Transportation announced in 2015 that it would commit $100 million to improvements along State Road 37—including four at-grade interchanges—as long as the city of Fishers and Hamilton County each contributed $12 million.
Those local contributions have been spent, according to Fishers Mayor Scott Fadness, and the local agencies are now each responsible for an additional estimated $23.5 million.
"This has been a long journey. We've had several different twists and turns, but the good news is, we have about 75% of the project bid," Fadness said. "I'm cautiously optimistic that, at the end of the day, it will not be" a $47 million overage.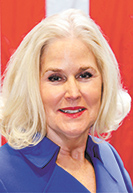 Hamilton County Commissioner Christine Altman and other county leaders aren't so optimistic. Altman said she's certain the project will be significantly overbudget if it's built according to plan.
"When you've got a big conceptual project, the costs often aren't what you initially thought they'd be," Altman said. "I don't think anybody entered into bad faith by presenting a project that wouldn't meet that budget."
Money pit
In 2015, the year it transitioned from being a town to a city, Fishers took the lead on the project, which is aimed at alleviating congestion and public safety challenges on a two-mile stretch of highway that often experiences gridlock.

After putting the project's drainage evaluations out to bid, Fishers awarded much of the work to New York-based engineering firm WSP Parsons Brinkerhoff, which is now called WSP USA.
According to the city of Fishers, WSP estimated its part of the project's drainage system would cost $5 million. But the actual cost is about $21.7 million.
City and county officials blame WSP for the wildly off-base estimate.
"We ran into a drainage plan we thought would be inexpensive and it turned out to be horrendously expensive," Altman said. "They got into design and they found out they were just plain wrong."
WSP said in a statement to IBJ that "realities on the ground"—discovered after its original estimate—affected the way the drainage system needed to be constructed. "Design changes impacting the required size, length and depth of pipes evolved through the life of the project," the statement said.
Altman said WSP provided its estimate when the project was still early in the design process. She said officials can't hold WSP liable for the added cost.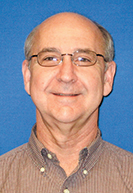 "One of the things that people didn't realize at the beginning is that it would cost that much to do. This was specialty work," said Brad Davis, director of the Hamilton County Highway Department.
WSP's drainage solution involves creating a series of pits bored to connect with 54-inch drainage tunnels running to the White River.
Fadness said the drainage approach likely will save Fishers money on maintenance over time.
"If there is a silver lining to that, it's that the drainage system we've put in place is not a lift system. It's gravity, so it's literally a pipe that drains water down to the river," he said.
Other surprises
Fishers officials say the remainder of the nearly $47 million in overruns stems from higher-than-expected utility relocations and ongoing land acquisitions.
For example, Fadness said, moving a single Hamilton Southeastern sewer line under 141st Street might cost more than $3.4 million—and that's just one of several planned utility relocations.
After intially estimating $1.9 million in utility relocation costs, the city now anticipates that portion of the project will run over budget by $6 million.
Mekky said it's hard to predict how much utility relocations will cost. The city won't receive bills for those projects until they're completed, so there's potential for additional cost surprises.
"With projects of this magnitude, there are a lot of guesstimates," he said.
The city also is seeing costs increase as it acquires adjacent rights-of-way. Mekky said the city already procured easements for drainage projects along 126th and 146th streets. A handful more will be needed for the 135th and 141st street intersections.

Fadness said land acquisition has also been more expensive and slower-going than envisioned.
To date, the city estimates those acqusitions have cost nearly $10 million. That's about $2 million more than was originally anticipated.
"They've been more litigious than an average road project. That being said, part of the reason behind that is, you're dealing with a lot of sophisticated businesses," he said.
"They understand the process and are willing to fight in court more so than the average citizen, but we're close to having most of those wrapped up."
Construction material and labor costs have also risen since 2015. The city of Fishers estimates construction costs are now $11 million beyond the original $112 million estimate.
Planners have tried to scale back some aspects of the project to offset overruns but have largely been unsuccessful.
For example, Mekky said project leaders recently considered redesigning the interchange at 141st Street as a right-in, right-out intersection. However, the idea was criticized by the public as an insufficient alternative.
"Right-in, right-out would've been cheaper at face value, but we found the impact to 146th Street would've actually made it more expensive," he said. "We have to go through these exercises to make sure we've looked at all of the other available options."
Project planners have moved forward with other changes to improve traffic flow. For example, the 146th Street interchange was designed as a double roundabout. However, after the county and INDOT studied traffic patterns, they concluded a single-point intersection was a better fit.
Pointing fingers
Hamilton County officials say they could have avoided overruns of this magnitude had they, rather than Fishers, taken the lead on the project.
"At the county, we are not used to cost overruns on projects. If anything, we're used to bringing them [in] under budget," Hamilton County Commissioner Mark Heirbrandt said.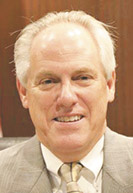 Rick McKinney, Hamilton County Council president, said he was surprised to see such high cost overruns when the commissioners and council met in June.
"In the end, everybody will clap hands, hold hands and say it was a wonderful success, but it's a lot of money overspent on design and construction engineering without a whole lot of oversight from the county," McKinney said.
"Fishers was out of their element in my opinion. Without question, the county could've led this project better."
Ashley Elrod, spokewoman for the city of Fishers, said city officials are confident in their ability to manage a project of this magnitude.
"Over the last five years or so, Fishers engineering itself has managed, designed and built nearly $100 million in projects outside of State Road 37—and that's without the help of the county or the state," Elrod said. "We've proven that time and time again on other projects."
Fishers and Hamilton County aren't shouldering the entirety of the project's increased costs. According to Hamilton County, INDOT's commitment has grown to $100.7 million and the state has offered to provide inspections at no additional cost. "We, as locals in the county, would've had to pay for that inspection. We would've had to have bid that contract out and given it to an inspection company," Mekky said.
Altman said county officials plan to meet with Fadness next month to discuss paying for the overruns. Neither the county nor the city has formally dedicated additional funds, although both might issue bonds to pay some of the cost.
"We've been looking at a long-range financial plan," Fadness said. "We feel pretty confident we'll be able to take on those infrastructure costs and not unduly burden our residents."
Altman said the commissioners have already asked the council for a roughly $5 million appropriation to cover a portion of the additional costs, but that proposal won't be heard until August.
She said that, if she were on the council, she would suggest issuing bonds backed by the county's share of the local income tax.
"That way, the people who enjoy the improvements would be paying for them over time," Altman said.•
—
Correction: The scope and price of work done by WSP USA has been corrected. In addition, a comment from WSP has been added to the story.
Please enable JavaScript to view this content.