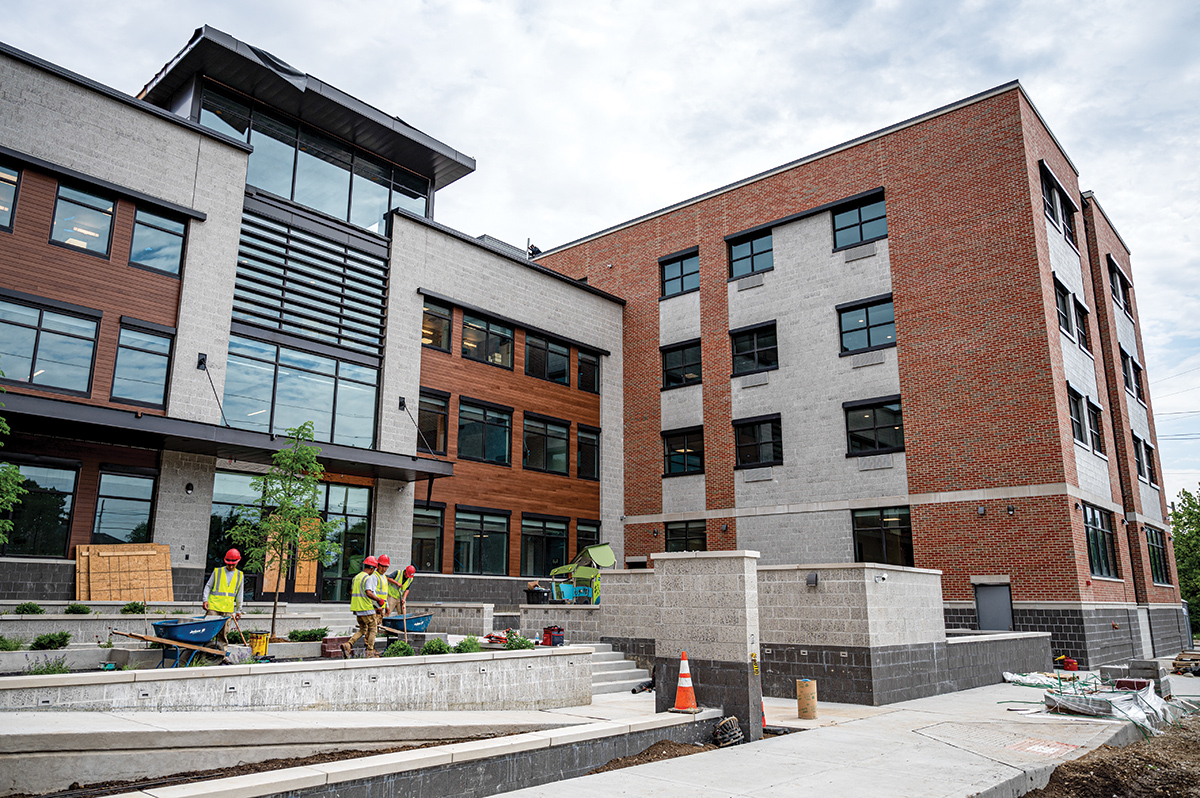 Wheeler Mission is set to open an expanded center for homeless women and children that will nearly double the space available for services, add 160 short- and long-term beds, and enhance addiction-treatment and education programming.
But the goal of the $13 million expansion on the near-east side is not just serving more people. It's also about restoring dignity to the 1,300 women and children who visit the shelter at 3208 E. Michigan St. every year.
After all, by the time women come to the Wheeler Mission Center for Women & Children for help, they've been through enough to shake anyone's confidence—violence, homelessness, sexual abuse, joblessness, addiction.
"Our women come in with layers of junk and things that they believe about themselves," said Colleen Gore, Wheeler's chief program officer for women.
"So creating a space that says—'No you're worth it. This is who you are, who you were created to be. Feel safe, take a deep breath, and when you're ready, let's talk about what's next'—feels incredible," Gore said.
The expansion, scheduled to open Aug. 11, will add 84 family shelter beds, bringing the total to 120. It will add 46 emergency beds, bringing the total to 68. And it will add 30 beds for longer stays, bringing the total to 80.
Overall, the expansion adds 44,200 square feet to the existing 10-story facility on East Michigan, between Rural Street and Sherman Drive. That makes room for new laundry and bathroom facilities, an indoor family play center, new medical clinics, an education center, and a new child care space. Wheeler will add 15 full-time and three part-time employees to staff the center, bringing the total to 49.
Other features include a playground out front and a rooftop garden.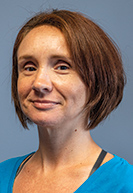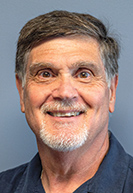 The building is state of the art and features large, open spaces; natural light; and adjustable thermostats in the rooms. Gore and Steve Kerr, Wheeler's executive vice president of advancement, led IBJ on a tour as construction crews worked on final touches.
"When you walked through the building and said 'wow' everywhere you went, what I love about the 'wows', is that that building demonstrates the dignity that we would want our women to feel," Gore told a reporter.
Nicole Laffin is one of the women who turned to Wheeler Mission for help.
"My life was pretty meaningless before I came here," Laffin said. "The basic, most important factor that has helped me heal and recover is safety. Not having to worry about the things that we have to worry about out there in life that can make it hard to move forward."
The center opened in 2009, but as the needs of women and children—the fastest-growing segment of homelessness—grew, Wheeler started planning for an expansion.
In 2018, as part of its 125th anniversary celebration, Wheeler launched a $12 million Building for Change campaign to finance construction of two attached buildings. The project broke ground in 2019.

"The old building was still a blessing and it was wonderful, but we had to just make function fit form," Gore said. "The new building removes that, so there are no more physical barriers to what we can do, and we can really focus on relationships and the services we provide."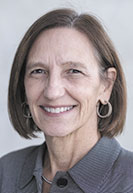 Allison Melangton, the former Indiana Sports Corp. president who is now senior vice president of Penske Entertainment at the Indianapolis Motor Speedway, chaired the campaign, which has raised nearly $14.5 million.
"Because of Allison and the connections that she has in this community, this was by far the easiest campaign I've ever been involved with," Kerr said. "She was able to open doors that we were not able to open previously."
The campaign received a $3 million boost from the Lilly Endowment and $9 million in New Market Tax Credits from the city. The tax credits allow investors to decrease their federal income liability, which reduces the financial risk of the project.
"It is remarkable to me, over all of the years that I have been involved in community organizations, that, when there is such an obvious need that will change the trajectory of opportunity for women and children, that this community steps up—individually, corporately, organizationally," Melangton said.
And the need is growing. Wheeler estimates it turns down 700 requests for beds each month for lack of space.
Laffin said that is devastating.
"Every woman deserves an opportunity to prosper in life and get that step ahead, so having to turn people away—[and] I've had to do it a lot—can become hard," she said. "Maybe doing it once or twice, but doing it 100 times over a long period of time, it can become hard and pull on your heartstrings."
Stays at the shelter don't tend to be short. The average emergency stay is about 45 days, while women stay eight to 10 months for the long-term program.
Gore said Wheeler Mission is often a woman's last option, when she has run out of friends and family to rely on.
"So when we don't have any space, there's no space," she said.
Initially, Wheeler Mission had hoped to open the expanded women and children's building earlier this summer. But due in part to COVID-19 complications, the organization pushed the grand opening to August.
Kerr said that, while COVID might have slowed construction of the project, "the pandemic just magnified the need in our community."
"It took people who were on the cusp of homelessness and it pushed them over the edge," Gore added.
Now, with just a month left before the expansion's grand opening, the Wheeler staff is growing excited that it won't have to say no as often.
"We want to help whoever needs our help, and having the availability and freedom to know we can say yes now, I don't even know if I have words for describing how that feels," Gore said.•
Please enable JavaScript to view this content.