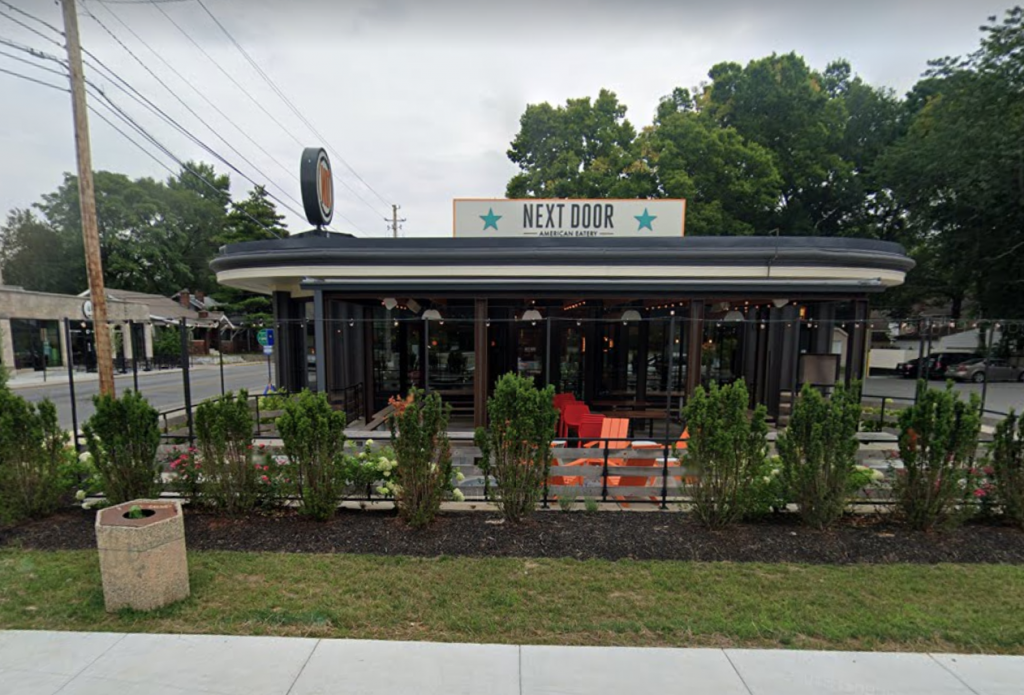 Next Door American Eatery, whose ownership had previously said that the restaurant's March 2020 closure would be permanent, now says it plans to reopen at the same north-side location this summer.
"We've used our time in the last year to transform the Next Door concept and are excited to share the evolution of our brand with the Indianapolis community," The Kitchen Restaurant Group Digital Marketing Manager Leah McClay told IBJ via email.
McClay did not provide details about what those changes would involve, nor did she specify a reopening date.
In addition to saying the restaurant at 4573 N. College Ave. will reopen this summer, Next Door's website includes three job openings posted last week for management positions at the location.
Boulder, Colorado-based The Kitchen Restaurant Group was co-founded in 2004 by Kimbal Musk, the younger brother of tech giant Elon Musk.
The restaurant group operates Next Door as well as Hedge Row American Bistro, whose sole location is at 350 Massachusetts Ave. Hedge Row reopened in May 2020, then closed again in July and has remained closed since then. McClay said the reopening date for that location hasn't yet been announced.
Both of the Indianapolis restaurants originally opened in 2018. Hedge Row is an upscale eatery, while Next Door is more casual and modestly priced.
The Kitchen Restaurant Group also operates The Kitchen American Bistro, which has locations in Boulder, Denver and Chicago.
In March 2020, The Kitchen Restaurant Group closed all its restaurants—15 locations in all—due to the pandemic. Several days after that, in an email addressed to the "Next Door Indy Family," Kimbal Musk wrote that the company would be permanently closing four Next Door locations, including the one in Indianapolis. He added that the four Next Door locations "were already struggling with being profitable."
When the pandemic hit last year, Next Door had 11 locations: seven in Colorado and one each in Indianapolis; Memphis, Tennessee: Orange Village, Ohio; and Vernon Hills, Illinois.
Next Door's website currently lists 10 locations. In addition to Indianapolis, the roster includes six locations currently open in Colorado; one in Highlands Ranch, Colorado, that's listed as "reopening soon"; and the Ohio and Illinois locations, which are still listed as "temporarily closed."
Please enable JavaScript to view this content.