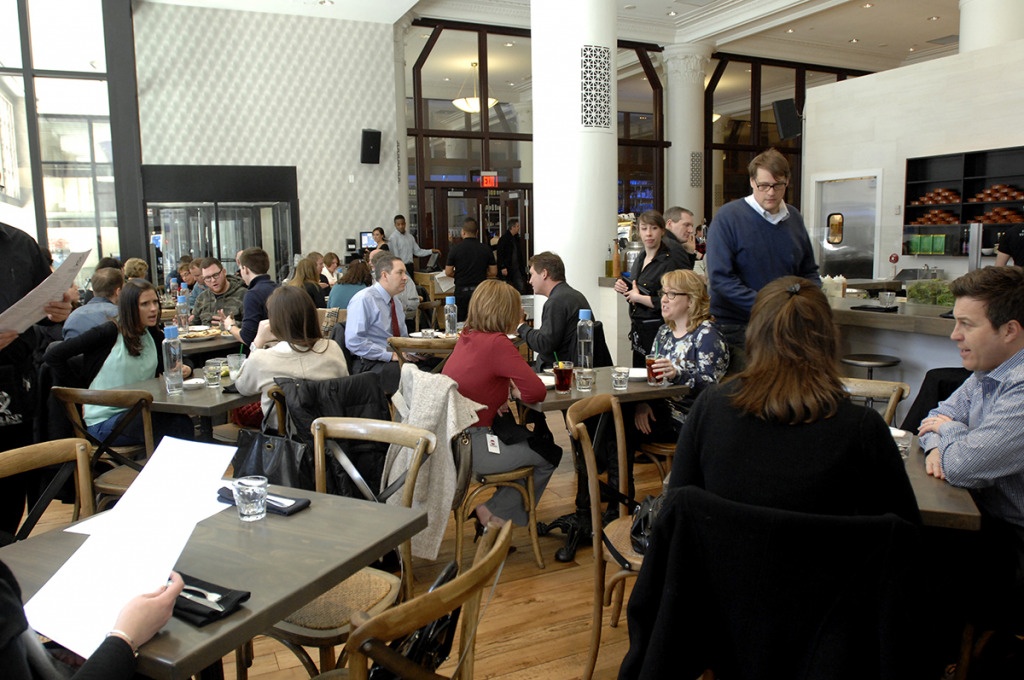 Indianapolis-based restaurant group Patachou Inc. has closed the downtown location of high-end pizzeria Napolese because the slow rebound in downtown activity made the location unsustainable, the company said Wednesday.
The Napolese at 30 S. Meridian St. closed at the end of business on Saturday.
"It's unfortunate, and we were sad to have to close," said Maddy Barnas, Patachou Inc.'s marketing director. "That physical location was not viable any more."
Barnas said all of Patachou's other restaurants remain open, including its downtown Café Patachou location and the Napolese outposts in Meridian Kessler and at the Fashion Mall at Keystone.
All of the downtown Napolese employees were offered jobs at another Patachou Inc. restaurant.
The downtown Napolese opened in 2013. It first closed in March 2020 at the beginning of the pandemic and didn't reopen until March of this year, in advance of the NCAA's men's basketball tournament, which took place mostly in Indianapolis.
"That was kind of like our test time to see how business would do back downtown," Barnas said.
Patachou is privately held and does not disclose revenue information.
But the slow return of downtown office workers and conventions did the South Meridian location no favors. It was located at street level in the building that houses the corporate headquarters of Kite Realty Group Trust, between Washington and Maryland streets.
"That business corridor has just been slow to come back," Barnas said.
Please enable JavaScript to view this content.