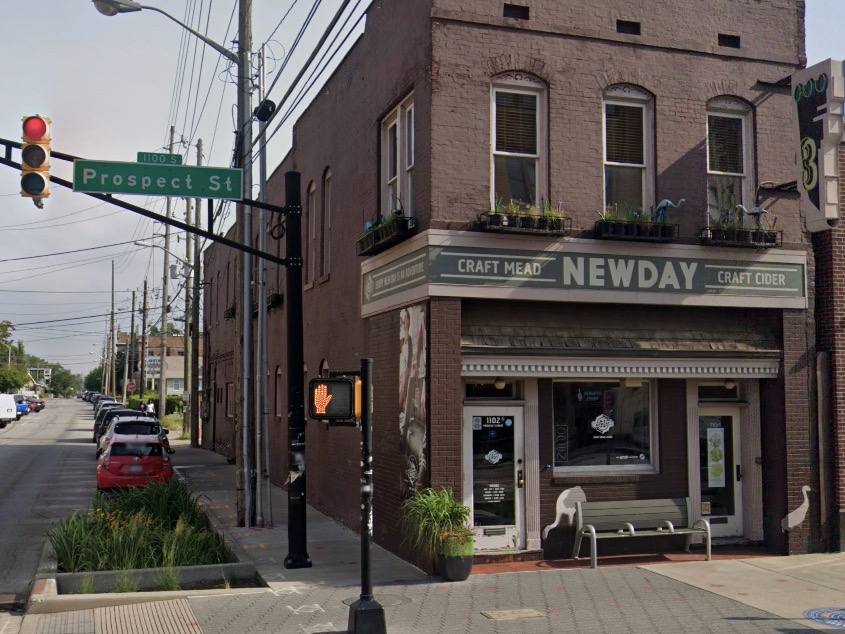 A company that began selling the alcoholic brew mead in 2006 has permanently closed.
New Day Craft Mead & Cider made the announcement Aug. 16 via social media.
"To our customers, thank you for your support over the years," wrote Luke Nelson, manager of Fountain Square Brewing Co., which owns New Day. "We will continue to sell New Day products at the brewery while supplies last."
Fountain Square Brewing Co., 1301 Barth Ave., purchased New Day in 2019 in an effort to broaden its product lines and widen its distribution footprint.
New Day's founders, Tia Agnew and Brett Canady, started selling mead—a honey-based beverage that archeologists say originated more than 20,000 years in Africa—in rural Elwood 16 years ago.
Agnew and Canady opened a Fountain Square tasting room, 1102 Prospect St., in 2010 to sell New Day's mead and hard cider. That location, however, did not reopen after the pandemic lockdown of 2020.
In 2015, New Day opened a production facility at Circle City Industrial Complex, 1125 E. Brookside Ave. The company added a tasting room at CCIC in September 2020.
"I'm sad to announce that we have decided to discontinue production at New Day Craft Mead & Cider," New Day owner Daryl Starr wrote in a Facebook post. "The company began losing money in the winter of 2019 after the departure of the sellers. Then, COVID-19 decimated sales by more than 84% in one week. Despite tremendous effort by our team we could not adequately resuscitate it back to a viable business."
Equipment used to make New Day's products has been sold, but Starr indicated that an undisclosed buyer purchased the recipes, brand and intellectual property rights of New Day.
"I hope the great recipes of this wonderful brand can be revitalized at some point by the new owner," Starr wrote. "I would love for you to support them when the time comes."
Please enable JavaScript to view this content.