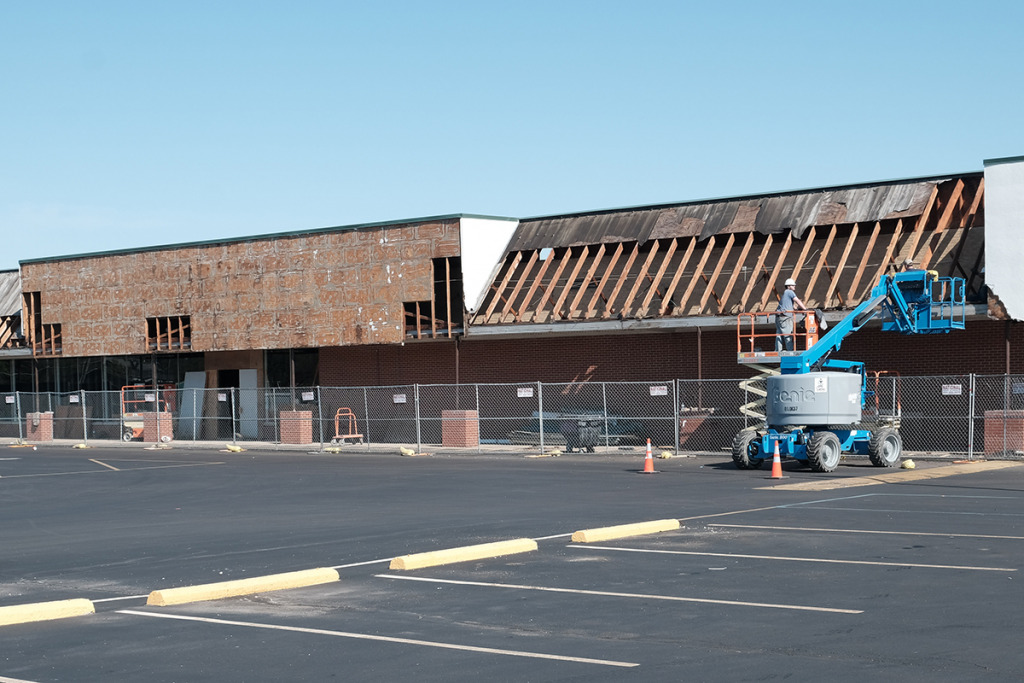 Ollie's Bargain Outlet is expanding its Indianapolis-area presence with a new store set to open this summer in a portion of the former Marsh grocery store at 2310 E. 53rd St. in Keystone Plaza.
The Harrisburg, Pennsylvania-based chain told IBJ it is working toward an Aug. 4 opening for the location, which will occupy 25,400 square feet of the former grocery store under the Marsh Hometown Market flag. This will be Ollie's second Indianapolis location, joining a store at 5249 E. Thompson Road on the city's southeast side. The company also has stores in Carmel and Mooresville.
The 53rd Street space has been vacant since the Marsh Supermarkets chain closed in early 2017. Plans are in the works for another tenant that would take the remainder of the former Marsh space.
Scott Gray, a broker with real estate firm CBRE, said his firm is close to signing a lease with new tenant that would take the remaining 5,000 square feet in the former Marsh store, plus an additional 5,000 square feet of adjacent space.
Gray declined to identify this tenant because the deal hasn't yet been finalized.
Ollie's describes itself as an "extreme value retailer of brand name merchandise at drastically reduced prices." It sells housewares, bed and bath items, floor coverings, food, health and beauty products, books and stationery, toys and electronics in a warehouse-style environment.
Ollie's opened its first store in Pennsylvania in 1982. The chain has grown significantly since 2013, when it opened its first Indianapolis-area store in Carmel. At that time, the chain was just entering Indiana and had about 140 stores in 13 states.
As of Jan. 31 of this year, Ollie's had 388 stores in 25 states, including 16 Indiana locations. In addition to its Indianapolis-area stores, Ollie's has one outlet each in Anderson, Angola, Clarksville, Fort Wayne, Kokomo, Lafayette, La Porte, Merrillville, Mishawaka, Muncie, Richmond, Seymour and Terre Haute.
The company said it opened 46 new stores last year and expects to open 50 new stores this year, a number that includes a handful of store relocations.
Comparable store sales—sales at stores that have been open for at least 15 months—rose 15.6% last year. The company said this was partly due to federal stimulus payments, and restrictions on things like travel and restaurant dining meant customers had more money to spend on retail purchases.
The Keystone Plaza spot had been Marsh's very first Indianapolis location, operating from 1957 until its 2017 closure shortly before the grocery chain filed for bankruptcy and went out of business.
Please enable JavaScript to view this content.