Plans for a new hotel across from Shapiro's Delicatessen in downtown Indianapolis are moving forward after a year-long delay caused by the pandemic—now with a new name and updated development team.
Deli owner Brian Shapiro and partners The Louderback Group and Dora Hospitality Group plan to build a six-story, 130-room Residence Inn at the southeast corner of Meridian and Sycamore Streets. Construction could get underway as soon as February.
The Marriott-owned Residence Inn flag is a marked change from the original concept: an InterContinental Hotels Group-branded Even Hotel that was announced two years ago.
The Residence Inn project is expected to cost up to $35 million, rather than the $25 million that was planned for the Even. The hotel will have an "urban format," unlike any other Residence Inn in the state, Shapiro said.
The project was largely delayed by the pandemic—it was expected to open by the end of 2020—but also because the development team wanted to change to a new hotel flag.
He said the development team worked with Marriott to create a design that met its most recent design standards, while allowing it to be more edgy in its approach.
The rooftop bar, for example, is expected to feature walls of graffiti celebrating local history, exclusively created by Indianapolis artists. The covered bar—which makes up the building's sixth floor—will be also able to accommodate more than 100 people and could be used as a small music venue. Steve Oakley of Indianapolis restaurant Oakley's Bistro will oversee the bar menu.
The Louderback Group, led by longtime White Lodging executive Russ Louderback, is also a new addition to the project. Shaprio said Louderback was integral in the shift from the Even brand to Residence Inn, which is Marriott's top-tier extended stay hotel brand that also serves short-stay visitors.
"I would argue that no one in the country has more experience with hotel design and site selection than Russ," Shapiro said.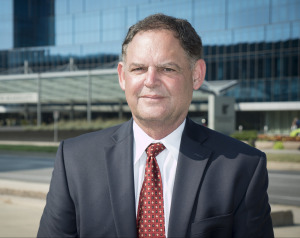 Louderback, who left White Lodging in January, brings a "wealth of knowledge" to the development through involvement in more than $2 billion in hotel projects. Shapiro added he was the firm's "secret weapon."
"Marriott allowed Russ to use his [intellect in] hospitality to develop a new concept for an urban Residence Inn," he said. "Indianapolis will be the first city in America to get this updated strategic model, which will attract the extended-stay customer but also be futuristic, with a new layout that has some Airbnb feel."
Louderback said he reached out to Marriott to begin discussing an opportunity for the property shortly after leaving White.
"This was great timing and a great opportunity for us to start with such a great franchise," he said in written remarks. "Multifamily was strongly considered, but when Marriott offered us this franchise—we couldn't turn it down."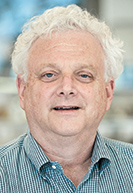 The project will include a rooftop fitness center, an upscale lobby with high-end pastries, bakery items and specialty coffees, a room for small meetings, 5,000 square feet of meeting space, a board room, and a secluded courtyard adjacent to the lobby and meeting areas.
The hotel was designed by David Rausch & Associates, an Indianapolis-based architectural firm.
Fishers-based Dora has maintained involvement in the project, Shapiro said, including the shift from the Even brand to a Residence Inn. The local operation will manage the property, with assistance from Louderback.
The project is expected to go before the city's Regional Center Hearing Examiner in September for various design approvals.
The land is part of an Opportunity Zone established by the state, a designation that will provide tax breaks to the investors. The project is expected to be funded largely by investor equity, but could also utilize a traditional construction loan, Shapiro said.
The hotel is expected to open in April 2023.
Please enable JavaScript to view this content.