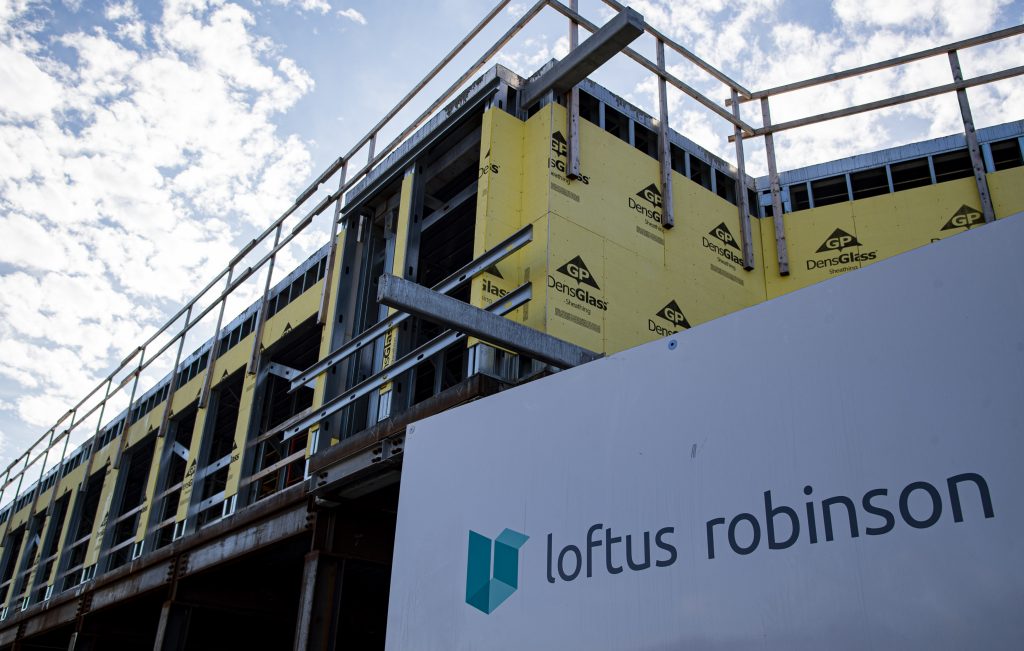 The town of Speedway is still considering taking legal action against the developer of the long-stalled Wilshaw hotel project, after the company declined its requests to provide a public update Monday night on the development's status.
The town's economic development director, Tim Gropp, told the Speedway Redevelopment Commission during its monthly meeting on Monday that several requests were made to Loftus Robinson to attend the session so the company could share when work on the proposed 126-room hotel at the southeast corner of Main and 16th streets might resume.
But the company declined to attend the meeting or provide a statement that could be read into the public record, he said.
"After multiple requests, Loftus Robinson … opted not to attend this meeting. We are deeply disappointed in this decision," Gropp told commission members in a written statement. "One of our longstanding issues throughout our engagement with them involves a lack of transparency and communication. Frankly, our town deserves better."
He said Loftus Robinson's communication picked up in February, after IBJ reported the town was seriously considering legal action on the Wilshaw—stemming from the company's failure to complete the development by Jan. 27, the agreed-upon date when the parties signed an economic development agreement in 2017.
Work has been stalled on the site since mid-2019, after the company's financing plans fell through and left it scrambling to find a partner for the project. The company in May 2020 placed blame for delays on the coronavirus pandemic—a claim the town flatly rejected.
Loftus ultimately signed a partnership deal with local firm MHG Hotels LLC and had been working with the town to renegotiate the development agreement to rectify the situation.
Gropp said Loftus is in the process of finalizing new financing for the Wilshaw, and that the town requested additional information from the firm, including a new construction timeline based on the financing's closing date.
Gropp indicated legal action could be taken on the matter if the situation is not resolved soon.
A lawsuit or other legal remedy "has always been an option for us," he said. "However, we recognize that litigation is costly to the town and simply doesn't move the project forward. We feel there is a better path forward currently. Yet, we have not ruled out resolving this issue in court if necessary."
Loftus Robinson principal Drew Loftus did not return an email Monday night requesting comment about the status of the project and why the firm opted not to attend the meeting.
Please enable JavaScript to view this content.