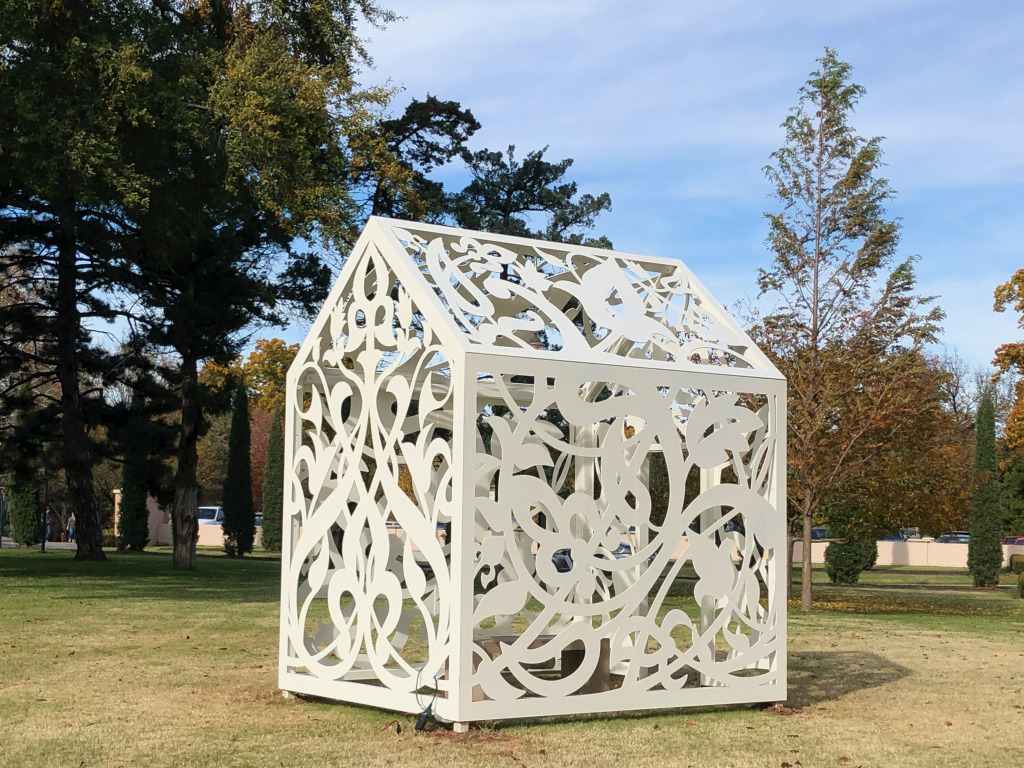 Newfields plans to add three installations to the Virginia B. Fairbanks Art & Nature Park, the 100-acre public space that opened in 2010 west of the Indianapolis Museum of Art.
A $3 million gift from life science entrepreneur Kent Hawryluk is spurring the addition of the sculptures at the park known as 100 Acres, where changes in artwork have been minimal.
The three installations announced Wednesday are expected to arrive in June:
"Oracle of Intimation," by Brooklyn-based artist Heather Hart. This newly commissioned sculpture is part of Hart's "oracle" series of life-size rooftops that look as if the structures are emerging from the ground.
"This is NOT a Refuge," by Indianapolis-based artist Anila Quayyum Agha. Created in 2018, this house-shaped structure features Agha's signature style of filigree design. Inside the installation, visitors will be able to listen to spoken-word recordings of immigrants and refugees who live in Indianapolis.
"The Pollinator Pavilion," by New York-based artists Mark Dion and Dana Sherwood. Created in 2020, this two-story-tall gazebo will be surrounded by native pollinating flowers and hummingbird feeders.
Lisa Freiman, who served as senior curator and chair of the Indianapolis Museum of Art's contemporary art department from 2002 to 2013, reconnected with Newfields to be guest curator for the three new installations, collectively known as the "Home Again" exhibition.
Freiman, presently a faculty member at Virginia Commonwealth University, served as director of the art and nature park when it opened.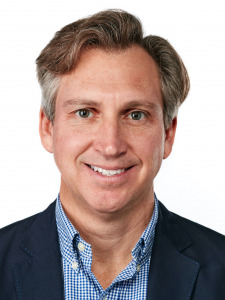 Hawryluk, CEO and co-founder of Carmel-based MBX Biosciences, said he believes 100 Acres should be a signature attraction for Indianapolis. The park is the lone component of the Newfields campus that charges no admission fees.
"I see this as an inclusive and accessible space," Hawryluk said. "I think it's a treasure for Indianapolis, and I want it to embody our values as Hoosiers."
A lawn at 100 Acres is newly designated as the Hawryluk Sculpture Green, where "Oracle of Intimation," "This is NOT a Refuge" and "The Pollinator Pavilion" will be installed.
The rooftop sculpture by Hart, a member of the Black Trustee Alliance for Art Museums, is described as an interactive work for exploration by visitors and special-event performances.
"I think the piece she's creating on the Hawryluk Sculpture Green is going to be a magnet for folks to come and enjoy not only the sculpture itself but also enjoy the programming that will exist around it," Hawryluk said.
In November, a swing-set installation known as "Chop Stick" was removed from the park after 10 years of use. A new play structure is planned to replace "Chop Stick."
The three-part "Home Again" exhibition will join six installations that have been part of the park since its debut: "Free Basket," by Los Carpinteros; "Team Building (Align)," by Type A; "Bench Around the Lake," by Jeppe Hein; "Park of the Laments," by Alfredo Jaar; "Stratum Pier," by Kendall Buster; and "Funky Bones," by Atelier Van Lieshout.
Two water-themed installations present at the park's opening, "Indianapolis Island," by Andrea Zittel and "Eden II" by Tea Makipaa, were subsequently deinstalled.
The Ruth Lilly Visitors Pavilion, designed by Marlon Blackwell Architects, opened in the park in 2010. A 2021 panel organized by the Institute of Architects of Indianapolis selected the visitors pavilion as one the 10 most architecturally significant structures in the city.
In 2019, the Richard M. Fairbanks Foundation gave $10 million to Newfields to be used for infrastructure improvements at 100 Acres.
The Newfields campus, 4000 N. Michigan Road, includes the Indianapolis Museum of Art, Lilly House, 40 acres of gardens and the Virginia B. Fairbanks Art & Nature Park.
Please enable JavaScript to view this content.