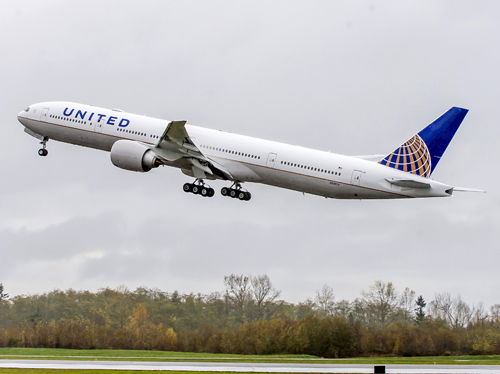 United Airlines will add seasonal nonstop routes this summer from Indianapolis to Portland, Maine; and to the South Carolina cities of Charleston and Hilton Head, the airline announced Thursday.
From May 27 through Labor Day weekend, United will run flights four times a week between Indianapolis International Airport and both Hilton Head Airport and Portland International Jetport. Flights to Charleston International Airport will operate three times a week.
United also is adding similar seasonal routes from six other cities: St. Louis, Pittsburgh, Milwaukee, Cleveland, Cincinnati and Columbus, Ohio.
Most of these flights will operate using United's new 50-seat Bombardier CRJ-550 aircraft, the airline said.
The seasonal additions are part of United's ongoing efforts to rebuild its domestic and international flight schedules, which were dramatically slashed last year when the coronavirus pandemic hit.
"In the past few weeks, we have seen the strongest flight bookings since the start of the pandemic," Ankit Gupta, United's vice president of domestic network planning and scheduling, said in written remarks. "As we rebuild our schedule to meet that demand, adding in seasonal point-to-point flying is just one of the ways we are finding opportunities to add new and exciting service."
In May, United said, it expects to operate 52% of the overall schedule it operated in May 2019. Domestic flights will be operating at 58%, while international flights will be operating at 46%.
As a comparison, in May 2020 the airline was operating just 14% of the overall schedule it had offered a year earlier.
Air traffic has been increasing, particularly with the start of the spring break season. Tuesday marked the 13th straight day that more than 1 million passengers went through U.S. airport checkpoints, according to the Transportation Security Administration. But traffic is still down about half from the same period in 2019.
Airlines have begun to loosen some restrictions, including opening up middle seats that had been blocked during the pandemic. The last holdout is Delta Air Lines, which has extended empty middle seats through April 30.
Airlines are also bringing back snacks and drinks after halting service last year to limit contact between flight attendants and passengers. Some, but not all, have resumed selling alcohol.
Please enable JavaScript to view this content.