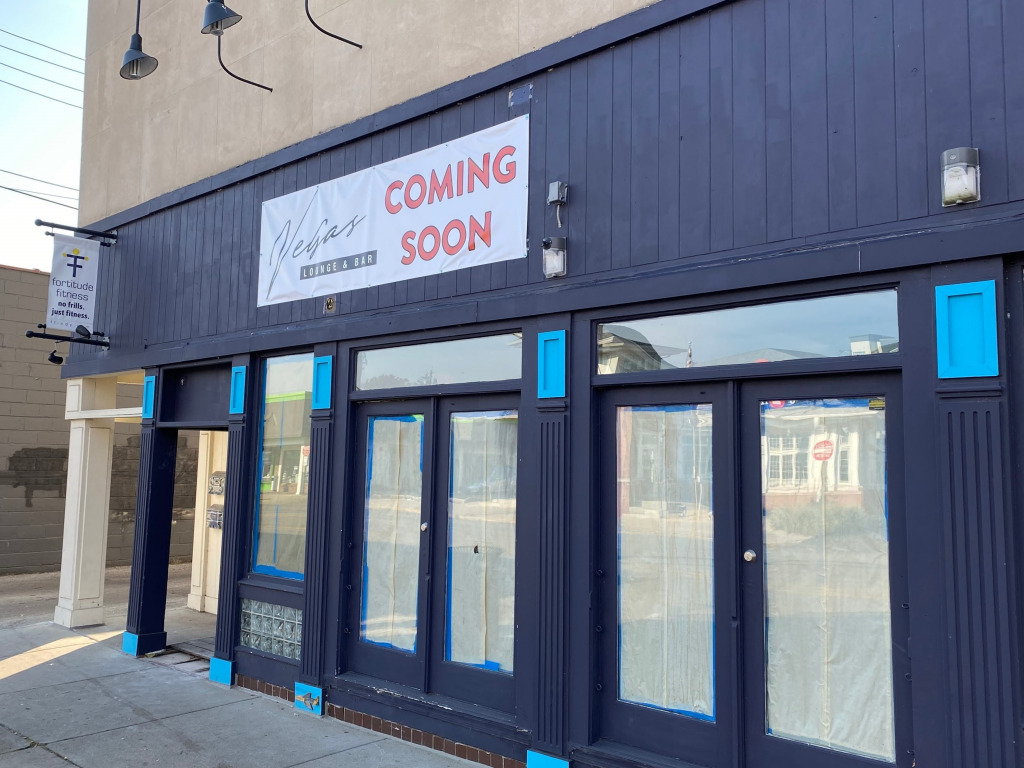 Metallic gold paint on the walls and lobster rolls on the menu will replace classic arcade machines when Vegas Lounge & Bar makes its debut at 723 Broad Ripple Ave.
Described as an "upscale" nightclub by owner Tanya Davis, Vegas Lounge & Bar is planned to succeed One Up Arcade, which opened in November 2018 and closed permanently in July 2020.
Davis, a first-time owner of a restaurant or bar, said she wants to bring a visual opulence associated with Las Vegas to Broad Ripple. 
"This is going to be a sight to see," she said. "When anyone walks into the lounge, they are going to be overwhelmed."
Davis said Vegas Lounge & Bar could welcome its first customers before 2022 arrives.
"I would love to host a New Year's Eve party," she said.
The nightclub, which is expected to host live music and spoken-word performances, is designed to attract an audience that's interested in "coming out, having fun and enjoying themselves," Davis said.
Reflecting on her own visits to Las Vegas, Davis said Broad Ripple's Vegas Lounge & Bar aspires to emulate Drai's Beachclub and Nightclub that opened in 2012 as part of bygone casino Bill's Gamblin' Hall & Saloon. This month, Drai's will host performances by rappers Nelly (Dec. 11), 50 Cent (Dec. 18) and Rick Ross (Dec. 31) in Las Vegas.
The building where Vegas Lounge & Bar will open near the intersection of College and Broad Ripple avenues is managed by Kosene and Kosene Inc.
Davis said she wasn't necessarily looking to place Vegas Lounge & Bar in Broad Ripple, but the opportunity to buy One Up Arcade's full liquor license sealed the deal.
"When that came across my desk, I thought, 'Hey, I have to do this,'" said Davis, who predicts a staff of 10 employees will work at Vegas Lounge & Bar.
Chef Eric Harris is planning a menu that Davis said will not include "typical hamburgers and cheeseburgers."
"We're going to do what feels good and tastes wonderful," Davis said of the food at Vegas Lounge & Bar.
Please enable JavaScript to view this content.