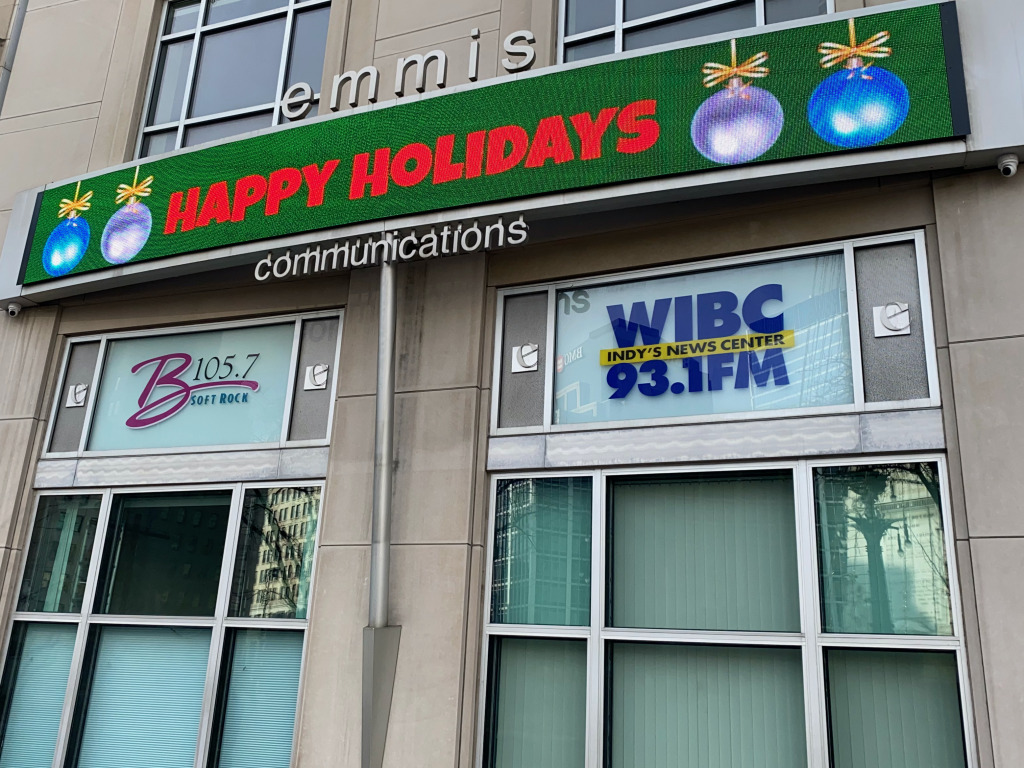 Chris Davis will leave his role as news director of WIBC-FM 93.1 in January, ending a six-year stint in which the radio station won two regional Edward R. Murrow Awards from the Radio Television Digital News Association.
Davis will oversee online reporting for television station WLBT-TV Channel 3, an NBC affiliate in Jackson, Mississippi. The Mississippi native said his family is moving south to help care for an ailing relative.
News and talk radio station WIBC collected a Murrow Award this year for its coverage of the April 2021 FedEx shooting that resulted in nine deaths. In 2019, WIBC won a Murrow for a documentary titled "Opioids in Indiana."
WIBC is one of four Indianapolis radio stations Emmis Corp. sold to Urban One this year. In August, prior to the close of the sale, Emmis dismissed longtime WIBC-FM 93.1 reporter Eric Berman, who reported on politics and served as the station's Indiana Statehouse bureau chief. He was with WIBC for 28 years.
David Wood, operations manager for Urban One stations in Indianapolis, said WIBC morning anchor John Herrick will serve as interim news director for WIBC and statewide news service Network Indiana.
Wood said he is searching for a new person to fill the role on a permanent basis.
Fellow Urban One station The Fan, heard in Indianapolis at FM frequencies 93.5 and 107.5, is seeking a new midday show host after the departure of Dan Dakich earlier this month. Jimmy Cook and Brendan King are the interim co-hosts of the sports talk program.
In other Urban One news, a radio industry panel selected WIBC as the No. 3 mid-market news and talk station of the year in a national survey published by trade publication Barrett News Media. WIBC trailed Cincinnati's WLW-AM 700 at No. 1 and KXL-FM 101 of Portland, Oregon, at No. 2.
The Barrett survey listed WIBC program "Hammer & Nigel" as the No. 1 mid-market afternoon radio show among news and talk stations.
Please enable JavaScript to view this content.