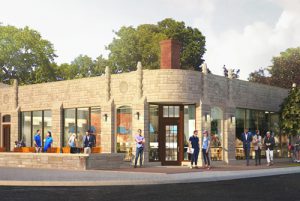 The building, at the northeast corner of 46th Street and College Avenue in the Meridian-Kessler neighborhood, will house three or four businesses, including Scarlet Lane Brewing.
Read More
Walmart has added four Indianapolis-area stores to its network of sites where customers can pick up their online orders. Also: A new menswear shop is coming to Broad Ripple.
Read More
It will be the third location for Fat Dan's, a Chicago-style deli that also operates downtown and near Broad Ripple. The owner is taking his time with the transition to get to know the Carmel market.
Read More
Duke's Indy plans to open this month in the building that formerly housed the Ice House restaurant, which recently closed after 34 years in business.
Read More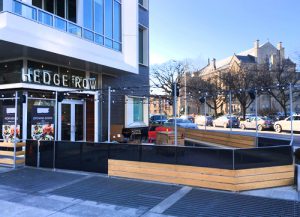 The new Musk restaurants include Hedge Row on Mass Ave and Next Door in Meridian-Kessler. Also this week: Aldi stores spruce up, electrical supply stores enter the Indianapolis market, and more.
Read More
Circle Centre claims a now-closed beauty salon owes unpaid rent. Plus: Untuckit has joined the Fashion Mall roster, Fira Boutique has closed in Broad Ripple, and the Freddy's steakburger chain hits a big milestone on the south side.
Read More
Kite Realty Group Trust's plan to bring a Frank Theatres CineBowl entertainment venue to help fill big vacancies at Hamilton Crossing Centre has fallen through.
Read More
Called the Notch at Nora, the 186-unit development from TWG received rezoning approval Wednesday from the Metropolitan Development Commission despite neighborhood opposition.
Read More