A Fort Wayne fixture is returning to Indianapolis, with plans to open a craft chocolate shop and sundae bar in the Keystone at the Crossing area.
DeBrand Fine Chocolates has signed a lease to take the space in the Shops at River Crossing space last occupied by Aronstam Fine Jewelers. The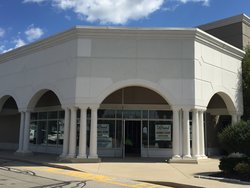 2,825-square-foot end cap across from Sak's Fifth Avenue in the Fashion Mall at Keystone has been vacant since Aronstam left for Carmel in late 2015.
The chocolate shop is expected to open by the end of October, said Cathy Brand-Beere, who founded the company in 1987.
"We think it's a really great location," she said. "This one was by far our favorite."
Brand-Beere owns DeBrand along with her husband, Tim. They have four stores in Fort Wayne, in addition to mail-order and wholesaling divisions.
They tried Indianapolis once before, with some success. Their previous store, located across East 82nd Street in the Fashion Mall Commons strip, closed about 10 years ago after a seven-year run. Finding qualified managers to run the store proved too difficult and ultimately led to its demise, Brand-Beere said.
This time, DeBrand is partnering with a local couple and giving them an ownership stake in the company—a business model that, if successful, could lead to more DeBrand stores.
"This will be a perfect test to see how this works," Brand-Beere said. "It could open doors for other people partnering with us in other cities."
Bill and Lori Sonner have signed on to operate the Indianapolis location. Bill is a local pharmacist and Lori a sales director at Pampered Chef.
Besides, of course, chocolate, artisan ice cream sundaes, mochas, lattes and hot chocolate will be available at the local DeBrand store.
Indianapolis-based developer PK Partners owns the Shops at River Crossing. Wes Podell, the firm's vice president of leasing and development, said there was a lot of interest in the space, including from several restaurants, before it was leased to what he said should be the ideal tenant.  
Elsewhere:
• Fresh to Order opened Aug. 21 at 8540 Castleton Corner Drive, near Allisonville Road and East 86th Street, in the space formerly occupied by Paradise Cafe.
The restaurant is the second in the Indianapolis area for the Atlanta-based fast-casual dining franchise. The first opened in April, also in a former Paradise space, at Hamilton Town Center in Noblesville.
Fresh to Order announced in September that it was partnering with Charles Hensley, CEO of Acuity Restaurant Group, to bring 10 restaurants to Indianapolis. Hensley previously worked with a company that owned 19 McAlister's Deli locations.
• Burger Study, the high-end burger restaurant from Craig Huse, is set to open in Circle Centre mall along Georgia Street by the end of September.
Huse, the operator of downtown icon St. Elmo Steak House and offshoot Harry & Izzy's, first told IBJ in September 2016 about his plans for Burger Study.
He described Burger Study as a "full-service burger bar and restaurant delivering an adult dining experience."
• Books & Brew, the locally based chain that melds a bookstore concept with craft brewing, plans to open a Carmel outpost this fall at 61 W. City Center Dive.
It will be Books & Brews' fourth location, in addition to its brewpub in Indianapolis and taprooms in Zionsville and Brownsburg. However, it also will be its first franchised location, headed by franchisees Alex and Lori Stanley.
Property Lines reported in February that B&B owner Jason Wuerful had registered with the state of Indiana to franchise his concept.
Books & Brews bills itself as a family-friendly gathering spot also suitable for working and reading. The new taproom will offer a menu including sandwiches and grilled flatbreads. It also will host trivia nights, bingo and acoustic open mic nights
• Honest-1 Auto Care opened Aug. 22 at 7349 Shadeland Ave. near Interstate 465 and East 75th Street. The auto shop is operated by husband-and-wife team Keith and Deidre Shanklin and is the first Honest-1 in Indiana from the Fresno, California-based franchisor.
And, just in case you happened to miss these big announcements:
• Popular restaurant chain Portillo's says it will open its much-anticipated Fishers location on Sept. 26.
The 9,000-square-foot restaurant at 9201 E 116th St. is the first in central Indiana for the 54-year-old company, which is known for its Italian beef sandwiches and Chicago-style hot dogs.
• Swedish furniture retailer Ikea plans to open its Fishers location on Oct. 11. It's the big blue building on the east side of Interstate 69, just south of the 116th Street exit.
The store will open at 9 a.m. that day, but customers will be allowed to start lining up at the store on Oct. 9, the retailer said, if you're so inclined to stake your claim two days in advance. It will be the company's first store in Indiana and 45th in the United States.
Please enable JavaScript to view this content.