NOV. 24-30, 2023
Consideration of a controversial pipeline that would pump massive amounts of water from Lafayette to a state-owned advanced manufacturing park in Lebanon has raised salient questions about Indiana's water laws and the lack of a regulatory framework. Peter Blanchard dives into the question of who controls the state's water. Also in this week's paper, John Russell explains how the 16 Tech innovation district is being elevated to the national stage. And Daniel Bradley has the buzz on alcohol-free bars.
Consideration of a pipeline to pump massive amounts of water from Lafayette to the LEAP Innovation and Research District in Lebanon is revealing major gaps in Indiana's water-rights laws, some stakeholders say.
Read More
Twenty years after nearly being shuttered, U.S. Naval Surface Warfare Center, Crane Division, has become a key player in the federal government's strategy to outpace its foreign rivals in the booming microelectronics industry.
Read More
The live-work-play campus has been picked to join a new national network designed to connect researchers, entrepreneurs and investors to accelerate the development of health care products and services and speed up health care innovations.
Read More
Booze-free bars and nonalcoholic retail bottle shops are found mostly on the coasts, but a handful have taken root in the Midwest.
Read More
Haliburton is the lead conductor of the NBA's best offense and consistently making critical shots in crunch time.
Read More
Jimmie McMillian serves as chief diversity officer and senior corporate counsel at Penske Entertainment Corp., which includes IndyCar, IMS Productions and the Indianapolis Motor Speedway.
Read More
The bright orange corn, which is derived from varieties that originated in South America and the Caribbean, is designed to be milled into cornmeal, grits and polenta, rather than eaten off the cob.
Read More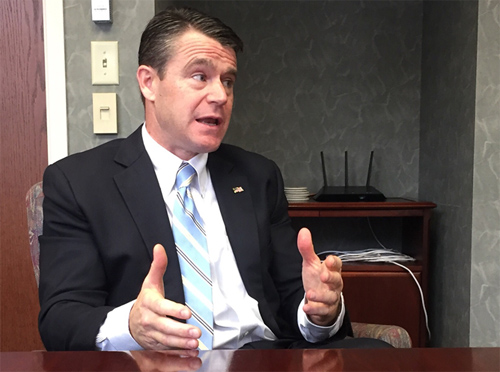 U.S. Sen. Todd Young, a Republican from Indiana, and U.S. Sen. Tim Kaine, a Democrat from Virginia, introduced a bill this month banning accredited institutions from offering preferential treatment to applicants with relationships to alumni or donors. The bill includes protections for faith-based institutions.
Read More
About 40 demonstrators gathered on the opening night of the popular "Winterlights" attraction at Newfields.
Read More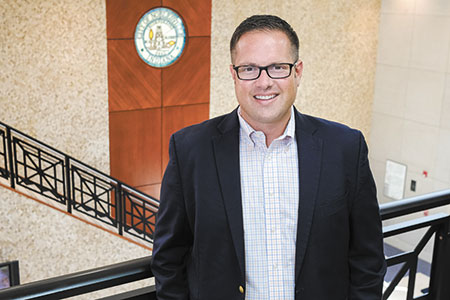 Noblesville Mayor Chris Jensen is calling on the Indiana General Assembly to establish the Indiana Community Cares Initiative, a grant program to shore up local paramedicine programs that proactively address issues in their communities.
Read More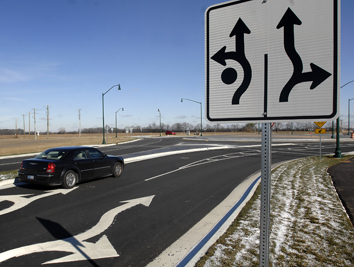 City Council President Jeff Worrell said Monday that a ride with Carmel traffic officers last week convinced him it would be possible to enforce a roundabout speed limit.
Read More
The two Indianapolis-based developers have requested the city issue a total of $76 million in developer-backed bonds to help cover the cost of design and construction of the projects.
Read More
According to the plea agreement, Christopher Turean spent his wealthy client's money on gambling and paying down a home equity loan.
Read More
The Indiana Founders Network is intended to help entrepreneurs connect with peers for personal support and networking. The group's kickoff event takes place in January.
Read More
No entrepreneur is likely to receive a sign from the universe—or from their accountant—that it's all going to work out.
Read More
Wherever you live in central Indiana, there's bound to be a Small Business Saturday event near you.
Read More
This holiday season, consider volunteering or contributing to an organization that is working to help those who need a helping hand and a bridge to food and economic security.
Read More
The true vibrancy of a regional economy is determined by high-value exports to other regions, often based on scalable ideas. Today, that means software, energy, advanced materials, financial products, pharmaceuticals, complex manufactured goods, digital content and technical services.
Read More
We should not have to worry about basic energy needs, but this is becoming our new normal since Indiana is transitioning away from coal too quickly.
Read More
It was a celebration of community, a testament to embracing risks, and a demonstration of the surprising return on investment that comes from unconventional paths.
Read More
One of the many things we are grateful for is that we have the freedom to access and incorporate new perspectives into our cherished narratives.
Read More
Taking conscious steps to navigate the holiday season can lead to a more enjoyable and less stressful experience.
Read More
Indianapolis-based Milhaus plans to build a 125-room hotel, a 228-unit apartment development and 75-for-rent townhouses in the initial phase of the redevelopment.
Read More
Steve Pratt will lead an office of about 500 people. He will succeed Deloitte Tax LLP Partner Mary Boelke, who has led Deloitte's Indianapolis office for more than 11 years.
Read More
The Bloomington plant, with about 1,000 employees, is the fifth-largest employer in Monroe County, according to the Greater Bloomington Chamber of Commerce, and is poised for more growth.
Read More
Wells, who was seen as the Indiana Democratic Party's best chance at taking statewide office in 2022 as a candidate for secretary of state, now plans to run for attorney general in 2024.
Read More
Frozen entree company HearcuLean Prepared Meals intends to move into a storefront at 8215 U.S. 31 South during the first quarter of 2024.
Read More