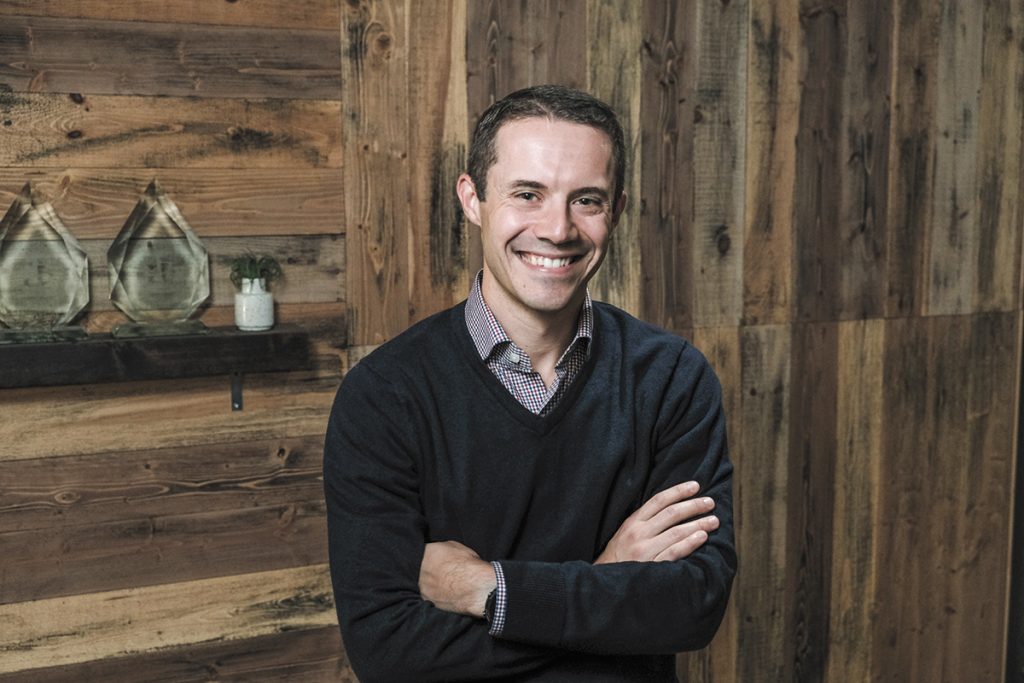 Vice President of Finance
Springbuk
Major achievements during tenure
Springbuk offers a health intelligence platform that helps employers and consultants make smart investments in population health by "preventing disease with data."
Since arriving at Springbuk more than two years ago, James Norris has successfully led the company through two capital raises, a $20 million Series B round in early 2018 and a just-completed $17 million Series C round. Along the way, the company has grown its customer base sixfold and experienced 100% revenue growth each of the last two years. Full-time employment has skyrocketed under Norris' watch from 30 to 125.
Springbuk also released Insights, which provides employers and consultants with curated content focusing on strategies and tools meant to mitigate risk, decrease costs and track improvement over time.
Career path
Norris has bachelor's degrees in management and accounting from Purdue University, where he served as a host for the Krannert Executive Forum, a management class that brings in top-level executives and community leaders to share their experiences with students. As host, he worked closely with the speakers and gained insights into their habits and traits, picking up lessons he said have been useful in his career.
After graduating, he joined the audit and assurance practice of Deloitte. It was during that time he began helping a friend with the financial needs of a newly formed microbrewery. After spending nights and weekends doing work for the microbrewery, he was asked to join the operation full time. As chief financial officer at Braxton Brewing Co., Norris was responsible for the development and execution of all finance, accounting, human resources and procurement aspects of the startup and its 35 employees.
Challenges met
Scaling up presents its share of challenges to a young company like Springbuk. Norris, anticipating the challenge, recently began working with his team to integrate several of the company's internal data systems to provide employees with more information about customers in a centralized database. The finished product will give customer-service teams at Springbuk more immediate information at their fingertips, helping provide customers with the best experience possible.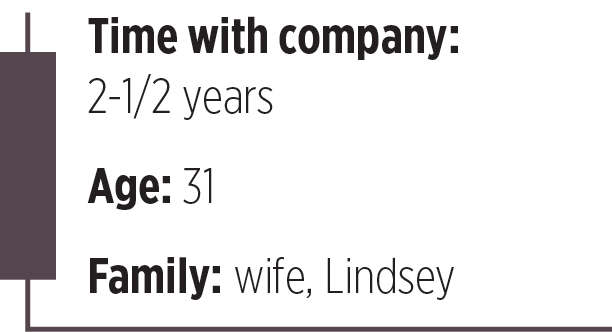 Givebacks
Norris volunteers and provides financial support to Back on my Feet, which uses running to fight homelessness.
Downtime
Norris is an avid runner whose goal is to run a marathon in all 50 states. Ten down, 40 to go. He also enjoys following Purdue football and basketball.
My job would be easier if …
"I had more time to spend stepping out of the day-to-day and thinking about the big picture. In a scale-up business, it is very easy to get caught up in the day-to-day activities … I have to intentionally set aside time so that I can better address larger, strategic issues for Springbuk."•
Check out more CFO honorees.
Please enable JavaScript to view this content.