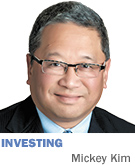 In 1964, news commentator Eric Sevareid said, "The biggest big business in America is not steel, automobiles or television. It is the manufacture, refinement and distribution of anxiety." As witnessed by the media hysteria surrounding Ebola, ISIS, economic weakness abroad, and the sudden and unwelcome return of extreme stock market volatility, Sevareid's statement is even more true 50 years later.
I've written a number of columns with advice for when the talking heads are screaming about the coming apocalypse, so I thought it might be useful to review some of those concepts.
When facing a penalty kick, soccer goalkeepers dive left or right 94 percent of the time, even when remaining stationary would more than double the odds of making the save. Why? Goalkeepers, like investors, often make decisions based on their perceived need to "do something." Diving left or right gives the impression of making a heroic effort. Standing still does not.
Similarly, many investors feel the need to "do something" with their investments, particularly when media-proclaimed "experts" forecast impending doom.
Formulate a plan and stick to it. It's not easy to remain stationary at times when it seems like balls are being rocketed at you at 100 mph, but as Richards says, "Time in the market is the key, not timing the market."
While it would be nice to be 100-percent invested ahead of a market rise and 100 percent in cash ahead of a decline, nobody can consistently "time the market."
It's easy to find examples of players or teams snatching defeat from the jaws of victory due to "choking" or "playing not to lose." For investors, the corollary bias is "loss aversion." Behavioral finance research shows the pain investors feel from a loss is about twice as strong as the pleasure felt from an equivalent gain.
With today's 24/7 media bombardment, when the market hits an inevitable rough patch, it's easy to see how loss aversion can lead to panic and trigger short-term decisions harmful to attaining long-term goals. Trying to avert losses often leads to averting gains.
Investing is a marathon. As Warren Buffett said, "Games are won by players who focus on the playing field—not by those whose eyes are glued to the scoreboard."
This is a midterm election year, or MTEY. According to Strategas Research Partners LLC, the S&P 500 experienced a swoon in 100 percent of the 13 MTEYs starting in 1962, with maximum, minimum and average peak-to-trough declines of 38 percent, 8 percent and 19 percent, respectively. Past performance is no guarantee of future results, but one year from the trough, the S&P 500 was higher 100 percent of the time, with maximum, minimum and average bounces of 58 percent, 12 percent and 32 percent.
We don't dismiss the severity of the issues the world faces, but there are always serious issues. A few months ago, it was the Russian invasion of Ukraine. Before that, it was the Eurozone crisis, the U.S. credit rating downgrade and multiple impending defaults/government shutdowns.
Stock prices are driven by interest rates (which remain low) and corporate earnings (which continue to grow). Following this latest upheaval, we think U.S. stocks are more attractive than when the S&P 500 reached its record high, way back on Sept. 18.•
__________
Kim is the chief operating officer and chief compliance officer for Kirr Marbach & Co. LLC, an investment adviser based in Columbus, Ind. He can be reached at (812) 376-9444 or mickey@kirrmar.com.
Please enable JavaScript to view this content.