What role—if any—should the Attorney General's Office play in combatting Indiana's drug abuse and drug addiction problem? And if there is a role, how would you tackle it?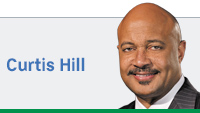 The opioid epidemic in Indiana has been devastating. Increased crime, lost productivity and death by overdose are the tragic results of this most recent menace.

Scores of Hoosier children are now facing a lifetime battle against staggering addiction. Last year, in Marion County alone, first responders administered 1,200 hits of Narcan. Sadly, most of the people whose lives were saved did not take it as a second chance but continued their drug use and criminal activity.

As your attorney general, I will help lead the fight against the opioid epidemic in Indiana. As the only candidate with the experience of leading the fight against drugs in my own community, I bring a unique perspective to the office of attorney general. I know our opioid problem will not be fixed overnight and will require the united effort of all our communities. By refocusing and intensifying our enforcement actions, treatment options and prevention opportunities, we will stop this destructive force in our state.

As attorney general, I will stand with our police and prosecutors to coordinate the training and resources to attack predatory drug traffickers in all areas of our state. There will be no safe haven for drug traffickers in Indiana. I will focus the efforts of the Office of the Attorney General to uphold the hard-fought convictions and sentences against drug traffickers who push these poisons throughout our communities, profiting as Hoosier children are dying. I will lead efforts by the General Assembly to ensure our laws provide police that which is necessary to combat these drug traffickers and I will prosecute doctors who willfully over-prescribe pain medication that has exacerbated needless addiction.

The demand for opioid drives the supply, and Indiana falls woefully short ontreatment options to curb demand. As attorney general,I will help lead efforts to ensure that each community across our state has access to appropriate treatment facilities and programs to address those suffering from addictions who need our support.
Enforcement is important. Treatment is important. But nothing will destroy the grip of opioids on our state like prevention and, as attorney general, I will lead efforts to educate all Hoosiers, particularly our children, on strategies to protect families from ongoing substance abuse. We will partner with school districts, churches, youth organizations, community groups and neighborhoods to fill the void in a child's life that is ultimately filled by bad decisions and a life of crime and/or addictions. We will coordinate across the state and instill in our children respect for the rule of law, appreciation for our American heritage of freedom, and the desire to do what is right. "An ounce of prevention is worth a pound of cure," and it will take all of us to educate and lead our young people away from the path of dangerous substance abuse.

Hoosiers can overcome anything by working together. I pledge to fight on your behalf and to lead with bold and courageous ideas. Please join me and together we can do great things for the state of Indiana.•

__________

Hill, the Elkhart County prosecutor, is the Republican candidate for attorney general.Send comments on this column to ibjedit@ibj.com.