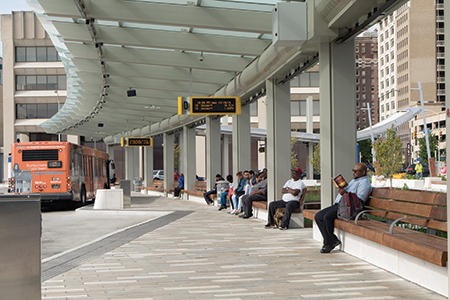 Billboards and signs across Marion County are urging residents to vote yes for a tax increase to fund expanded transit services.
But the referendum—if it's approved—doesn't institute a transit tax. It only gives the City-County Council permission to vote on one—and there's no guarantee the council will even propose such an ordinance.
Assuming the Nov. 8 referendum passes, councilors say their decision on a transit expansion will depend on a variety of factors: the strength of the citywide vote, how constituents in their districts voted, and their personal feelings about the issue.
For example, Zach Adamson, the council's vice president, is all-in for the tax increase and transit expansion. "I have literally been waiting to cast the [yes] vote for five years," Adamson said.
And he's confident his constituents agree. He expects the referendum to pass in his district and citywide.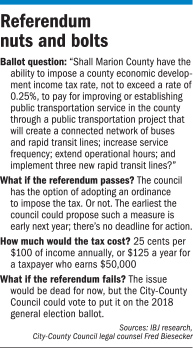 But even if the referendum passes without approval from his district, he still plans to at least consider voting yes if an ordinance comes before the council.
"I'd have to see what the [vote] breakdown was," he said. If he finds the no votes come mostly from wealthier parts of his district, Adamson said, he'd be inclined to vote for the transit tax on behalf of those who are more transit-dependent.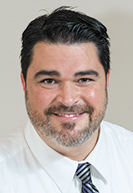 Adamson
A majority of yes votes would give the council the authority to impose an income tax of up to 0.25 percent—or 25 cents per $100 of income. The money would be used for the Marion County Transit Plan, which would fund more buses, more frequent service and extended hours of operation. The tax would also fund the operational costs for three rapid-transit lines, which feature buses that run more often and make fewer stops.
Council members could also vote to impose a tax rate that is less than 0.25 percent or decline to pass any tax hike at all.
If a majority of voters say no to the referendum, the council can do nothing and must wait two more years to ask voters for permission to act.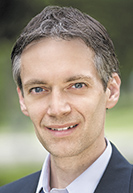 Miller
The referendum is on the ballot thanks to authorization by the General Assembly and an 18-6 vote in May by the City-Council Council (one councilor, Jeff Coats, who represents the city's 5th District, was absent from that meeting and did not cast a vote).
Jeff Miller, R-District 16, was among those who voted to put the referendum on the ballot. Now, he said, he believes his constituents will support the tax because many of the proposed system improvements pass through his district.
But if his district rejects the referendum, Miller said he plans to reach out to constituents to learn why.
"It's certainly possible I would vote for [a tax increase], anyway, but I would like to understand why [the referendum] didn't pass" in the district, Miller said.
In that situation, one option might be to vote for a rate that is less than the 0.25 percent authorized by the referendum.
Other councilors hold more nuanced views. Some who voted in May not to put the referendum on the ballot said they'd support a transit tax if their constituents want it. And some who voted yes don't share Adamson's unbridled optimism about the transit tax.
William Oliver, D-District 9, was one of 11 Democrats who voted to authorize the referendum. But he's not saying how he'll vote on Election Day or if a transit tax comes before the council.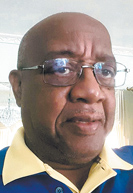 Oliver
"I choose not to take a position on that as an advocate for or against the referendum," Oliver said.
Are voters confused?
The complexity of the issue is one of Oliver's concerns.
He said constituents are confused about how the transit referendum relates to the Red Line, which is the first phase of IndyGo's planned rapid transit bus service. A federal grant is expected to pay for most of the line's $96 million construction, although money raised by the transit tax would fund some of the line's operational costs.
The transit tax would also make possible the construction of two future routes—the Blue Line and Purple Line.
It's not easy to convey all that to constituents, Oliver said, nor is it easy to succinctly explain what a "yes" vote for the referendum will accomplish.
"To try to explain it one way or the other, you start tripping all over yourself," he said. "Who even understands the question?"
Most of his constituents, Oliver said, have "bottom-line" concerns: Where, when and how often the improved bus system will run and how much the improvements will cost.
But those questions aren't easy to answer yet because the council could reduce the proposed rate.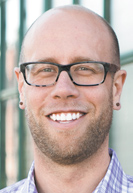 Luellen
If the full 0.25 percent rate is imposed, resident who earns $50,000 a year would pay $125 more in income taxes.
IndyGo Director of Public Affairs Bryan Luellen said that rate would generate the revenue to pay for the $390 million in improvements laid out in the Marion County Transit Plan.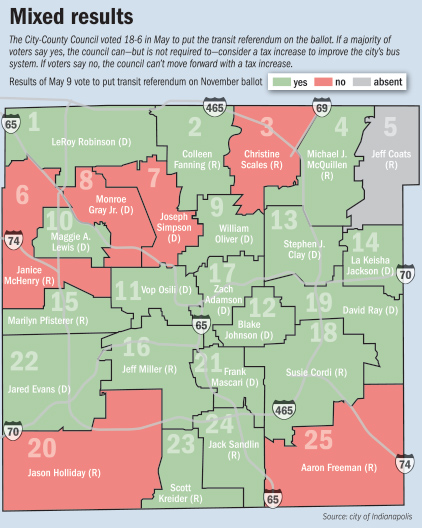 Those improvements include increasing the number of bus routes that run at 15-minute frequencies and running every route seven days a week. Currently, four bus routes offer no Saturday service and 11 offer no Sunday service.
A tax rate of less than 0.25 percent means IndyGo wouldn't be able to make all the improvements in its plan, Luellen said. And because of the logistics involved, scaling back on improvements in one part of the system will affect other parts of the system.
"We're going to have to go back to the drawing board if the full 0.25 percent isn't approved," Luellen said. "We'll work with council leadership with what alternatives they'd like to see, and when."
How will they vote?
Despite his concerns, Oliver said, if the referendum passes, he'll take a cue from constituents.
"I would look at the results of people that voted in my district and give them a lot of weight. If they voted against the referendum and they are against my raising taxes 0.25 [percentage point], I'd give that strong consideration."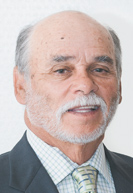 Gray
Other councilors are taking a similar approach. They're keeping their personal opinions close to the vest before Election Day and say they'll pay attention to how their constituents vote should the measure pass.
"Let the voters decide. That's my thing," said Councilor Monroe Gray Jr., D-District 8. Gray voted against putting the referendum on the ballot. "If they want it, then vote for it. But I'm not going to be a salesman for it."
Based on conversations with voters, Gray questions whether people fully understand the issue.
"I think there's some confusion out there," he said. "A lot of people don't realize what they're voting for is a tax increase for themselves."
Gray declined to reveal how he plans to vote when he goes to the polls, but he did say he'll follow his constituents' wishes. "If the people in the 8th District support it, then I'll support it."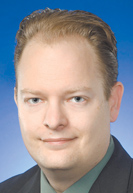 Coats
But he declined to say what he'll do if the referendum passes citywide but his district rejects it.
Of the councilors contacted by IBJ, Jeff Coats, R-District 5, expressed the strongest confidence that he won't vote for a transit tax—not at the polls and not at a council meeting.
He said his constituents oppose a tax increase for transit. "None of the expanded routes really go anywhere into my district," Coats said.
He said he'd consider voting for a tax hike only if his district shows "pretty healthy support" for the referendum. But he doesn't anticipate that scenario.
"Based on the makeup of my district and the geography," Coats said, "I would be stunned if that would happen.
Please enable JavaScript to view this content.