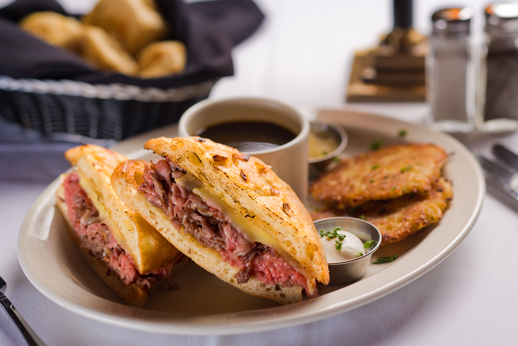 The restaurants operated by Huse Culinary — St. Elmo, Harry & Izzy's and Burger Study — are among the most successful in Indianapolis.
That's despite decreased traffic at Circle Centre mall and increasing competition from other steak houses downtown.
President Craig Huse talks about the changes he'd like to see at the mall — something "transformational," he says. And he explains how the restaurants combat competition and why the company will expand in Fishers.
To read more about Circle Centre's current financial situation, read IBJ's story: Circle Centre profit gets lift from eateries, IPS tax cut.
Click here to find the IBJ Podcast each Monday. You can also subscribe at iTunes, Google Play, Tune In and wherever you find podcasts. 
To list to our most recent podcasts:
IBJ Podcast: VP Mike Pence's 'Path to Power'
IBJ Podcast: How is Indianapolis becoming two cities—for haves and have-nots?
IBJ Podcast: All you need to know about Indy's bid for Amazon's HQ2
IBJ Podcast: Cafe helps catalyze revival on Washington Street, reclaim lives
---
Credits for this week's episodes:
Music by Eerkoysh key by Gnagno (c), copyright 2013. Licensed under a Creative Commons Attribution license. http://dig.ccmixter.org/files/Gnagno/44380
Audio clips from WRTV-Channel 6 and Parks & Recreation (NBC).
Please enable JavaScript to view this content.