When you jump on board new technology, there's a good chance the road ahead will include some speed bumps.
That's been the case for IndyGo as it works to implement a new model of electric bus that will be its fleet for the Red Line, the rapid-transit route that begins service on Labor Day weekend.
IndyGo is among the first transit systems in the country to purchase the K11, a 60-foot electric bus produced in California by China-based manufacturer BYD Ltd. And while BYD is well-established in its home market, it's a relative newcomer in the U.S.
The manufacturer's plant north of Los Angeles began production in 2014, and in April produced its 300th vehicle—a 35-foot electric bus.
Both IndyGo and BYD insist none of the problems—which have included charging-range shortfalls, delivery delays and other struggles—will postpone the launch of Red Line service.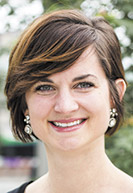 Day
"We gave ourselves longer lead time, knowing that these were vehicles we had not purchased before," IndyGo spokeswoman Lauren Day told IBJ.
"We haven't had any challenges or issues," said BYD spokesman Frank Girardot. "We're working closely with the customer to deliver exactly the buses that have been promised."
But a review of communications between IndyGo and BYD show the integration process has not been trouble-free.
To date, IndyGo says, its biggest concern has been that the buses haven't achieved a consistent charging range. In its 2017 contract to purchase the BYD buses, IndyGo specified that the vehicles needed to be able to travel 275 miles between charges—and BYD said it could do that.
In local range testing in cold winter weather, however, IndyGo often couldn't get the buses to go more than 200 miles on a charge. (IndyGo says the buses have achieved ranges of 275 miles or more in warmer weather.) BYD's website currently describes the K11's range as "up to 220 miles."
The range shortfall has been resolved with a workaround: In May, IndyGo announced that BYD had agreed to pay for in-route charging stations where the buses can get quick hits of juice during drivers' scheduled breaks. "Knowing that there is a solution for that has certainly allayed many of our concerns," Day said.
Struggle
But IndyGo's receipt of the BYD buses has also been marked by other setbacks, including delivery delays, a need to redesign accessory features, and technology problems.
The contract between IndyGo and BYD, signed in late 2017, says BYD was to deliver all 31 buses to IndyGo by this past April 1.
But the schedule has been revised several times. As of last week, IndyGo had taken possession of only 13 vehicles. The remainder are to be delivered by September, Day said. "We're getting about one a week."
IndyGo needs 13 buses to cover Red Line routes. The other 18 are intended for use on the Purple Line, which will begin construction after the Red Line launches.
Girardot denied that BYD is behind schedule on its bus delivery. "As far as I know, we're on time," he told IBJ. "We delivered the first bus on time, and all 13 buses for the Red Line have been delivered and we're working to meet our deadlines for the Purple Line."
Adjustments to the vehicles themselves have contributed to the delays, Day said.
For example: Last fall, after IndyGo received its first bus, the transit agency realized the on-board bike rack it had ordered was too difficult to operate.
The rack required a rider to lift his or her bicycle off the floor of the bus to secure it. After testing the rack, IndyGo found the setup to be "just far too difficult for anyone without significant strength," Justin Stuehrenberg, IndyGo's vice president of planning and capital projects, said in an email to BYD's senior project manager, Ralph Serrano.
So IndyGo asked BYD to make a change. After some back and forth, IndyGo and BYD came up with a new bike rack design.
Another bus feature that's still being worked out is a technology that controls which of the bus's doors opens in different situations. The BYD buses include doors on both the right and left sides because some of the Red Line stops are curbside and others are on islands between lanes of traffic.
A third party, Pennsylvania-based Avail Technologies Inc., is supplying the door technology, which is meant to sense the bus's surroundings and open the proper door when the driver pushes a button.
The needed hardware has been installed on the IndyGo buses but the software won't be installed until July.

Some of the other difficulties IndyGo has encountered seem to be related to BYD's status as a relative newcomer in this country.
In February, IndyGo exchanged several emails with BYD over a translation snag—the vehicle charger display panels showed instructions in Chinese, and IndyGo couldn't figure out how to switch them to English.
Also in February, IndyGo's first BYD vehicle hit 3,000 miles—a preventive maintenance milestone. IndyGo staffers asked the manufacturer for a maintenance handbook. BYD said the handbook wasn't ready yet from China, but it could offer IndyGo some slides containing the information.
'Ramp-up period'
So far, IndyGo says BYD has met the transit system's expectations for dealing with problems as they arise, even though some have taken weeks or months to work through.
"Very typically, they have responded in a reasonable time frame," Day said.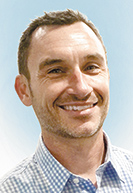 Hiott
It's common for transit agencies to run into some challenges when bringing a new type of vehicle into their fleets, said Jeff Hiott, assistant vice president for technical services and innovation at the American Public Transportation Association.
"There's a ramp-up period for everyone involved to learn how to operate and maintain these vehicles," Hiott said.
Only a handful of other U.S. transit systems have received K11 buses from BYD, and their reviews are mixed.
The city of Albuquerque, which received its BYD buses in October 2017, was so unhappy with the vehicles that it sent them back in November 2018 and took the manufacturer to court.
The parties came to a settlement last month that terminated their contract. The settlement also prevents either party from taking further legal action against the other.
Like IndyGo, Albuquerque was not able to achieve the expected 275-mile charging range with the BYD buses. Albuquerque also said it found other problems with the buses, including faulty brakes and electrical wiring, substandard welding of frames, and other structural and safety concerns. IndyGo has said it has not seen any of these problems in its BYD buses.
The Antelope Valley Transit Authority, in BYD's California hometown of Lancaster, is a more satisfied customer.
Antelope Valley's 75-bus fleet includes 41 BYD buses, 11 of which are the 60-foot K11 model. It received its first K11 in May 2017.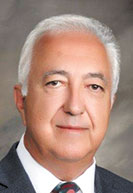 Neshati
The transit system has been pleased with the K11's performance and continues to add BYD buses to its fleet, said Macy Neshati, Antelope Valley's executive director and CEO.
The fleet's BYD buses currently have about 93 percent availability (meaning not out for maintenance or repair), Neshati said, which is much better than the national average of 77 percent for transit buses in general.
Neshati worked for BYD before joining Antelope Valley, but he said, "I work pretty hard at not taking any advantage of my affiliation with BYD."
When the transit system first acquired its BYD buses, BYD supplied it with a draft maintenance manual that Neshati said was "probably 98 percent accurate" to the permanent manual.
Hiccups like this are common when a brand-new vehicle hits the market, Neshati said.
"New equipment in general is going to have glitches," he said. "It's just something you take with a grain of salt as part of the process of accepting new technology on any new bus."•
Please enable JavaScript to view this content.