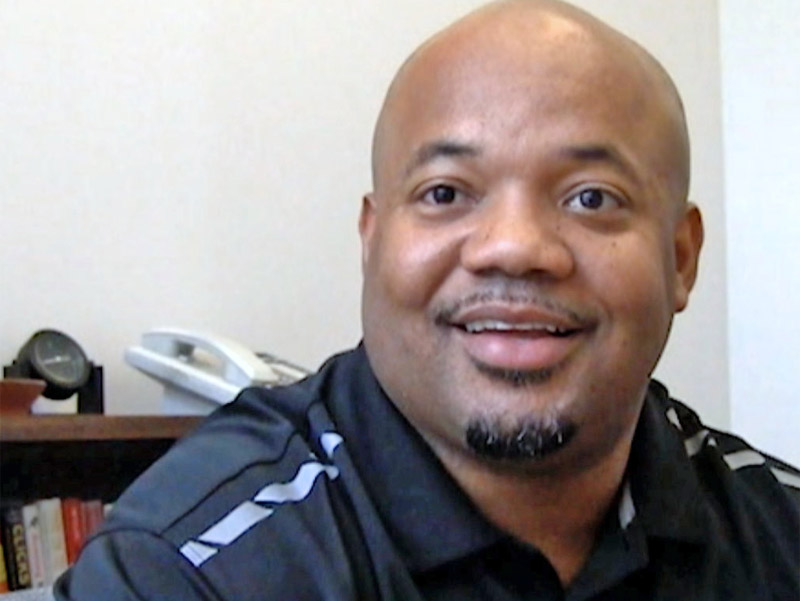 Former Indianapolis Colts linebacker and restaurateur Gary Brackett, who shut down his Stacked Pickle sports-bar chain in May 2020, has filed for bankruptcy protection.
Brackett, 41, filed for Chapter 7 bankruptcy protection Friday afternoon in U.S. Bankruptcy Court in the Southern District of Indiana. In the filing, Brackett lists $2 million in assets and $5.8 million in liabilities, most of those unsecured business debts.
"You could say, 'Another NFL player went bankrupt,' and that's true. But it wasn't because of a lavish lifestyle," Brackett told IBJ on Sunday.
Most of Brackett's listed assets are tied to his NFL career. He played for the Colts his entire pro career—from 2003 through 2011—and was a starter in the team's victory over the Chicago Bears in Super Bowl XLI in 2007.
In his bankruptcy filing, Brackett's personal assets include a $1 million NFL player's retirement account, two separate NFL annuities worth a combined $798,100 and an NFL health reimbursement account worth $106,749. He also lists a Super Bowl championship ring valued at $12,000 and an AFC championship ring worth $3,000, among other personal assets.
Listed liabilities include $3.9 million in business loans from Huntington National Bank and nearly $1.5 million in potential liabilities associated with two pending lawsuits.
Landlord Scott Rand Co. LLC of Dayton, Ohio, filed suit against Brackett in Montgomery County, Ohio, in January. In its suit, Scott Rand alleges that Brackett owes $1.3 million in unpaid rent and expenses for Stacked Pickle's Miamisburg, Ohio, location.
And in July, landlord Metropolis Lifestyle Center LLC sued Brackett and his estranged wife, Ragan Brackett, over the Stacked Pickle that had operated in the Shops at Perry Crossing center in Plainfield. In the suit, filed in Hamilton County, Metropolis alleges it's owed $182,361 in unpaid rent and expenses.
Brackett and his wife are in the process of getting divorced.
The bankruptcy filing also lists a $312,555 debt in the form of a promissory note to Chris Long, the former owner of Stacked Pickle. Long founded the restaurant company and Brackett became a partner in the business, later buying out Long's interest in 2014.
The Stacked Pickles were owned by Brackett Restaurant Group LLC, which also operated two restaurants at 14 E. Washington St. in downtown Indianapolis. A bar and restaurant called CharBlue Steak and Seafood operated there from late 2016 to June 2019. Prior to CharBlue, Brackett operated Georgia Reese's Southern Table and Bar at the site for about 18 months.
After the pandemic put a pause on both sporting events and dine-in restaurant service last year, Brackett said he was forced to close all 10 of his Stacked Pickle locations in Indiana and Ohio.
"We were bleeding money," Brackett said. "All the sports were canceled, and we're a sports bar."
Brackett said he knew when he closed Stacked Pickle that he would have to file for bankruptcy, but it's taken until now to get everything in order and actually file.
"It's just so overwhelming in terms of time and energy," he said.
Before the pandemic hit, Brackett had also been working to raise money for a feature-length movie about his life's struggles and successes. He formed Brackett Productions for that purpose in May 2017.
In January 2020, Brackett launched a crowdfunding campaign to help raise part of the estimated $2.2 million to $2.5 million cost of making the film. At that point, he had already invested $150,000 of his own money into the project and had secured a script, a website, a director, a fellow executive producer, a promotional trailer and a short version of the film designed to spur investor interest in the project.
Those plans, too, have been scuttled, although Brackett said he still dreams of someday making that movie.
Looking ahead, Brackett said he has no plans to re-enter the restaurant business.
"I can think of much easier ways to make a living with some other products and services," he said.
Brackett also does motivational speaking and business coaching through his company GLB 1 LLC, which he established in 2011 and is now his main source of income.
Brackett acknowledged that some potential clients might be turned off by the fact that he's filed for bankruptcy. But he also believes that the things he's learned since leaving the NFL are of value to small business owners.
"Sure, I'm upset [about the bankruptcy]," Brackett said. "But sometimes you're given something so that you can prove to others that you can get through it and it can be survived."
After retiring from football, Brackett went on to earn an MBA from George Washington University in 2013. And before the pandemic hit, Brackett said he had achieved some significant milestones with Stacked Pickle. At its height, the company employed 400 people, and Brackett had already signed deals with seven Stacked Pickle franchisees, with another 10 franchisees in the pipeline.
Brackett said he has since sold the Stacked Pickle trademark and franchising rights to one of those franchisees, who opened a Stacked Pickle location in Houston in June.
It's not uncommon for professional football players to encounter financial difficulties after they retire from the sport.
In 2015, the National Bureau of Economic Research examined data on all players drafted by the NFL between 1996 and 2003. The study found that 15.7% of former NFL players had filed for bankruptcy protection within the 12 years following retirement.
Brackett said he's never been a person who defined himself by his financial status, and said he did not engage in the type of extravagant personal spending that has tripped up some other retired athletes.
"I've always shopped at Kohl's and Target," he said.
Please enable JavaScript to view this content.