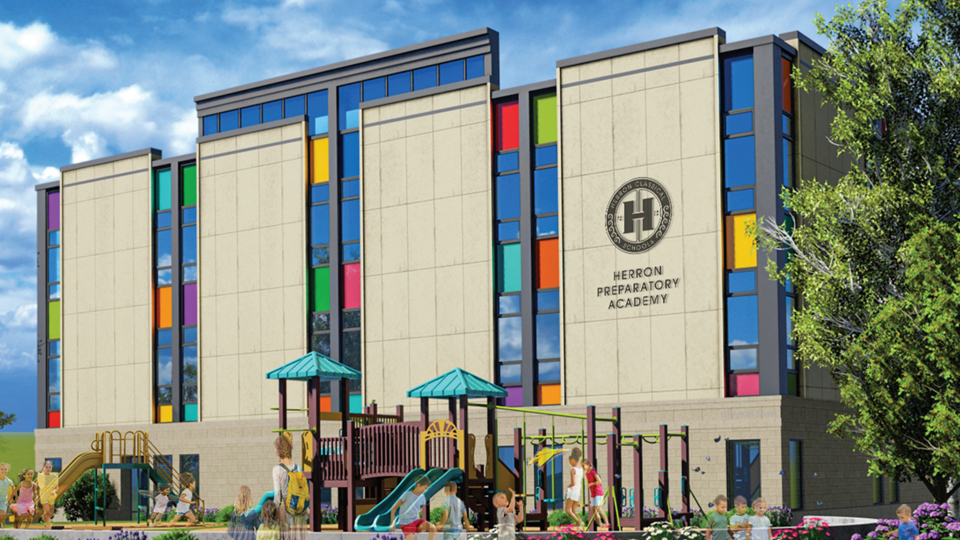 Indianapolis-based Herron Classical Schools announced plans this week to buy the former Salvation Army of Indiana Divisional Headquarters building next to the Children's Museum of Indianapolis to open a new campus.Herron said the 62-year-old building at 3100 N. Meridian St. will become the permanent home of Herron Preparatory Academy.

Herron Prep is a tuition-free K-8 school that opened in August 2021. It currently serves kindergarten through 2nd grade and plans to add a grade level each year. It currently resides in modular units on the Herron High School campus at 110 E. 16th St.

In 2018, the museum purchased the property from Salvation Army for about $2 million, after the not-for-profit moved its operations to Castleton.

Herron's purchase price for the property was not disclosed, but school officials said they expected the overall project to cost $3 million to $4 million, with part of the costs covered by donations.

The school project will save a building that had been heading for demolition. The museum announced in 2019 that it planned to demolish the former divisional headquarters along with the neighboring Drake apartment building and use the land for parking lots. The museum later tabled those plans after objections from city officials and historians.
Please enable JavaScript to view this content.