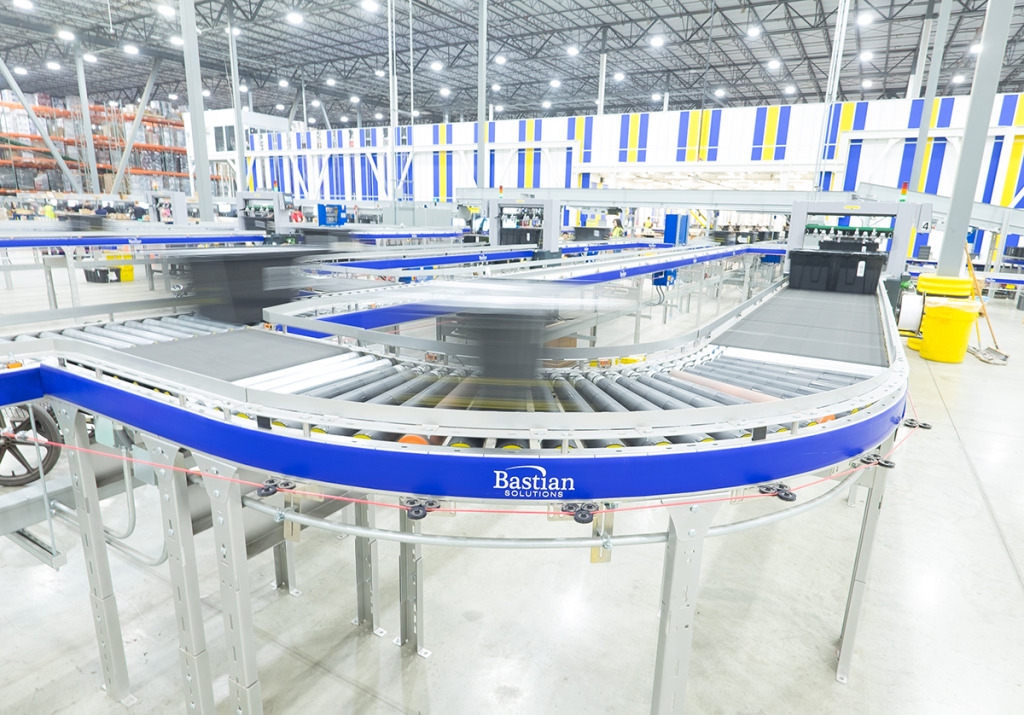 Business is booming at Indianapolis-based materials-handling company Bastian Solutions Inc., and the company is planning to hire 400 people by year's end.
"If we had our way, we would hire them yesterday," said Greg Conner, Bastian's vice president of global sales and marketing.
The pandemic has accelerated the growth in online retail over the past year, Conner said. That, in turn, has pushed retailers to beef up their e-commerce infrastructure—resulting in a lot of extra business for Bastian.
Bastian designs, makes and installs conveyor systems, robotics, software and other materials-handling products used in a variety of applications, from retail distribution centers to auto manufacturing and distribution.
The company currently has 1,100 employees in the United States, Canada, Mexico, Brazil and India. That includes more than 400 people who work at one of three central Indiana sites: Bastian's corporate offices in Indianapolis, and production facilities in Greenfield and Westfield.
The positions that Bastian is trying to fill include welders, fabricators and other production jobs, as well as engineering, project management and site management jobs. About half of the positions to be filled will be based in central Indiana.
Conner said Bastian was seeing strong growth before the pandemic hit, and that growth has accelerated over the past year. "You throw the pandemic as a catalyst on top of this, and it's just turned things upside down," Conner said.
Bastian's 2020 revenue was $405.5 million, up from $352 million in 2019, according to the IBJ Book of Lists.
The company is hiring with the expectation that these retail shifts will remain in place even after the pandemic fades, Conner said. "A lot of people's buying habits have changed permanently."
Founded in 1952 by Elgan Stark, the company was originally known as the E.C. Stark Co. Inc. and supplied materials-handling products such as casters, hand trucks and carts.
In 1967, Stark's son-in-law, Bill Bastian Sr., purchased the company that became known as Bastian Stark Material Handling Corp.  The company was renamed Bastian Material Handling Corp. in 1971 and Bastian Solutions in 2012.
In 2017, Toyota Advanced Logistics Group acquired Bastian for $260 million as a way of getting into the logistics business.
Toyota Advanced Logistics Group is a division of Japan-based Toyota Industries Corp. Both of these companies are separate from Toyota Motor Corp., the well-known Japan-based automaker.
Please enable JavaScript to view this content.