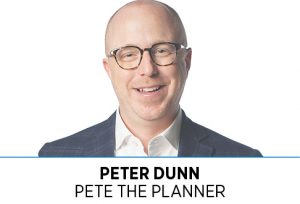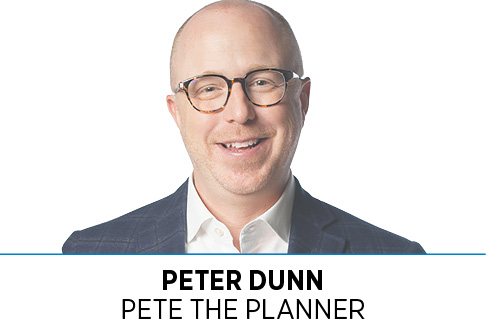 Dear Pete,
I'm 32 years old and come from a very wealthy family. I'm told I will eventually inherit millions of dollars, but I'm starting to feel like this knowledge is a distraction. I think about it way more than I want to, yet I don't know many of the details of the situation. I obviously want to lead a comfortable life both now and in the future, but I'm not sure how to think about the future. I hope I don't sound like a brat. It feels like one of the situations in which, unless you've been in this position, it's hard to understand how it grinds on you.
—Eric, Indianapolis
These situations remind me of middle school—more specifically, middle school dances. There's lots of awkwardness, lots of assumptions and very little communication.
Before we get too deep into this, I appreciate your awareness. While I've never personally been in your situation, I've been a party to dozens of situations just like yours. Anecdotally, about 90% of the time, the inevitable inheritor doesn't have the level of awareness you seem to have. And the awkwardness, assumptions and lack of communication eventually reach a fever pitch. I'm hoping we can de-escalate your situation before it gets to that point.
With all due respect to clinical anxiety, unless you've had an explicit conversation with your parents/grandparents about the structure of your inheritance, your stress is likely you just telling yourself conspiracy theories about your future. Don't get me wrong; there's some prudence in your discernment. But my gut tells me your consternation is present due to the lack of communication.
An inheritance can often feel like moral hazard. When you know something is likely to swoop in and rescue you, it can be tough to feel motivated to avoid risk. Generally speaking, acknowledging and accounting for risk is what helps a person avoid consequences. When the risk isn't felt, it's much more difficult to navigate toward positive, sustainable outcomes. This is precisely why many families do their heirs a disservice when they hold details too close to the vest.
It's wholly unfair for your family to "offer" an inheritance without giving you any details that might help you put together a reasonable financial plan. In many respects, your family is asking you to be a good steward of the assets they've generated. However, it's incredibly difficult to deliver on that unless you're given the detailsof their expectations.
There's an additional uncomfortable truth for both you and your family. At 32 years old, whatever character your family poured into you is already there. You are either the type of person who will blow through an inheritance, or you aren't. Learning the details of your financial future is no more likely to spoil you than the previous 32 years you've spent with these people.
In some instances, families choose to transfer wealth to younger generations while everyone is still living, and other families choose to make the transfer at death.
Based on your email, I don't think you're asking for more information on your inheritance as influenced by greed. Instead, I think you're trying to be practical. I also don't think your family is trying to be cruel by dangling vagaries over your head. It's not unusual for people to believe a future promise of undefined wealth to be enough to create a financial plan.
Go to your family and let them know you have found yourself distracted by the unknown. Help them understand that you're not imminently asking for anything other than the shell of the plan. Tell them you're hoping to be a good steward of their assets, and you don't want awkwardness and assumptions to get in the way of delivering on that promise.
I'm not sure why some families struggle to communicate well when it comes to inheritances, other than that money is generally a pretty awkward topic. My guess is that decades of financial socialization have blurred the lines between privacy and prudence. It's unlikely your family knows how disconcerting this is for you. It's up to you to open the lines of communication, which will ultimately serve everyone involved.•
__________
Dunn is CEO of Your Money Line powered by Pete the Planner, an employee-benefit organization focused on solving employees' financial challenges. Email your financial questions to askpete@petetheplanner.com.
Please enable JavaScript to view this content.