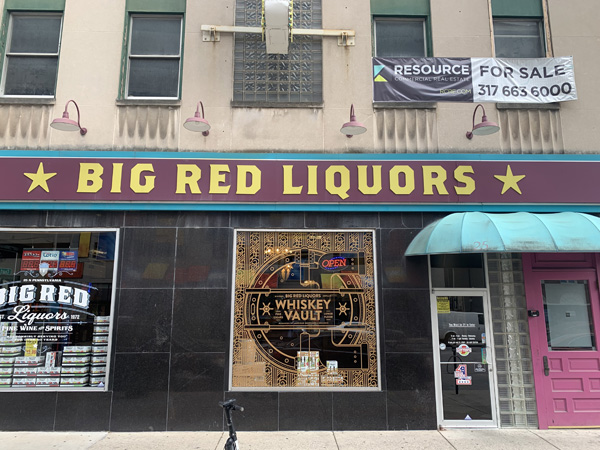 Two Indianapolis real estate developers have become co-owners of the state's largest package liquor store chain.
TWG Development owners Tony Knoble and Justin Collins, along with Big Red Liquors president Don Rix, have each acquired a stake in Big Red Liquors, joining founder Mark McAlister.
Financial terms of the deal were not disclosed. Big Red Liquors spokesman Matt Bell said he was not certain whether McAlister retained a majority share in the business as part of the ownership agreement.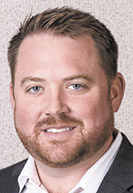 McAlister founded Big Red Liquors in Bloomington in 1972. The company operates 59 retail stores across the state, in cities including Indianapolis, Fishers, French Lick, Terre Haute and Martinsville.
Big Red Liquors expanded into Indianapolis in 2013 by acquiring the assets of United Package Liquors Inc. and taking over operations of the chain's 24 local stores.
In a written statement, McAlister said he was pleased to add Knoble, Collins and Rix as owners. Rix joined Big Red in 2012, after five years as a vice president at Indianapolis-based grocery chain Marsh Supermarkets.
Knoble, the CEO and co-founder of TWG, was a member of IBJ's Forty Under 40 class in 2017, and helped start TWG in 2007 with Joe Whitsett. He took majority control of the company earlier this year when Whitsett retired.
Collins serves as the chief operating officer for TWG.
"Tony and his team have built a thriving real estate development, management, and construction company in Indianapolis," McAlister said. "He will bring the same commitment to innovation and excellence to Big Red Liquors that he has instilled in TWG."
TWG has spent more than $1.2 billion to develop dozens of projects in its 12 years, including a handful of ongoing projects. They include the Wesmont apartments near 16th Street and a redevelopment of the old Ford Motor Co. plant along East Washington Street.
In a statement, Knoble said he was eager to take the company "to new heights" in the years ahead.
"The Big Red Liquors brand means a lot to me, to the amazing team members who make Big Red Liquors so special, and to Hoosiers in every community we serve," he said. "I am excited to learn this business from two great Hoosier businessmen, and together we look forward to taking Big Red Liquors to new heights in the coming years."
Bell said the McAlister was "not actively looking" to add owners, but was willing to consider his options when interested parties approached him, as Knoble and Collins did.
As part of the ownership expansion, the assets of Big Red were also moved to a new affiliate of TWG Development, the formal name of which is TWG BRL LLC. According to filings with the Indiana Secretary of State's office, the company was formed March 14.
The company will operate separately from TWG, Bell said, adding there are no plans for TWG to utilize the liquor store chain as a tenant in its developments.
Please enable JavaScript to view this content.