Sometimes it's better to be lucky than good.
Fortunately for Covideo officials, they're both.
The Broad Ripple-based tech firm has been on the forefront of personalized video email technology since the firm was founded in 2004.
The growing company made a name for itself in the automotive, real estate, mortgage, insurance, hospitality and logistics sectors. Late last year, it made its first foray into higher education—and that has quickly become one of the company's fastest-growing sectors.
Covideo's platform allows users to send 60- to 90-second video clips embedded in email and text messages and to track if, when and how many times the videos are viewed. Colleges have found the tool to be effective and unique in reaching out to prospective and current students.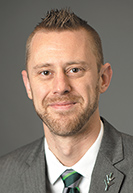 But what colleges originally saw as a nice recruiting tool to help a school stand out is now touted as critical during the pandemic.
Covideo has signed deals with about 70 colleges and universities since it began marketing to schools last fall. Fifty of those deals have come since March, when COVID-19 began shutting down schools for in-person classes and visits.
"The timing for this couldn't have been more perfect," said Cory Clasemann, Ivy Tech Community College's vice president for student success. "With the onset of COVID-19, we knew we had to come up with a new way to engage with students and prospective students."
Ivy Tech has been one of the biggest adopters, with 150 employees using the platform since August. Ivy Tech uses the Covideo tool not only to recruit potential students but also to communicate with current students.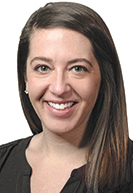 "Before [the pandemic], we could see students in class and in the hallways and on the campus at some point," Clasemann said. "We really relied on that face-to-face interaction and so much of that has been taken away by the pandemic."
Elizabeth Abram, Covideo's vice president of sales and marketing, gets credit for the idea to market the platform to higher-ed institutions, said the company's co-owner and CEO, Jason Price.
Abram, who has a background in education, including four years working for the Indiana Commission for Higher Education, told IBJ the initial pitch to colleges and universities was the platform's value in recruitment. But they are also using it, she said, to communicate internally and to reach out to current students, alumni, donors, and other financial and program backers.
Abram said Covideo's higher-ed push got started when the company began talking to a Franklin College board member who happened to be involved in an auto dealership that is a Covideo client.

The tech firm is now signing deals with both big and small, private and public colleges and universities, she said.
IUPUI, Franklin College, DePauw University, University of Evansville, Saint Mary's College, Grace College, Purdue Polytechnic Richmond and Anderson University are among clients in Indiana. A handful of high schools, including Cathedral High School, also have signed on.
Some out-of-state Covideo clients include Texas Tech University; Louisiana Tech University; Kent State University and Sinclair College, both in Ohio; Montana State University at Billings; Florida Southern University; and Lyon College in Arkansas.
The higher-ed market isn't yet rivaling Covideo's biggest market—auto dealerships, where Covideo clients number about 3,000—but the sector "is showing tremendous potential," Abram said.
Covideo has a solid track record of growth, Price told IBJ, and this year is getting a boost from those higher-ed sales.
"In the 2020 calendar year, we are on track for 100% year-over-year growth," he said.
Price declined to divulge the firm's annual revenue. But the company is growing so rapidly, it has added 10 employees this year—four in the last week—and now has 46 staffers.
Good value
Covideo charges $69 per user per month or $588 a year for its video email tool. Organizations can get discounts for large numbers of users.
Ivy Tech will pay less than $50,000 annually for 150 staffers to use it, Clasemann said.
DePauw has found the platform to be a good value, said the school's assistant vice president of admission, Amanda Ryan.
"This really does give us back some time and resources," Ryan said, because the video emails have replaced long, detailed emails admissions officials used to send to prospective students.
But the platform's value goes beyond efficiency, she added.
"Students today expect personalized outreach," Ryan said. "That's what they've come to know through other forms of digital marketing. They expect colleges to know their interest and what they're looking for in terms of programs."
The impact on prospective students was immediate, she said.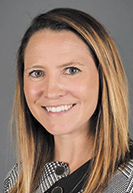 "Our students love it. We've had multiple families come through and say that the video email was so great and so personalized, they set up a visit immediately," Ryan said. "So we know this tool is setting us apart."
One student and his family, she noted, watched the video embedded in an email nine times in the 24 hours after receiving it. "We've had students say the video made their day."
Covideo's Abram isn't surprised.
"My background [in education] has shown me the way in which students like to communicate. Studies show students watch 68 videos a day," she said. "The human mind processes 90% of video communication and only about 10% of text. A message means so much more when you add in body language, tone and inflection."
Students aren't the only viewers who feel the impact. Officials for Lyon College said one alum gave an additional $12,000 as a result of being touched by a personal video.
After one year of using Covideo, Lyon College reported that emails to potential students generated through the Covideo platform had a 70% open rate, compared to a 25% average open rate for traditional recruiting emails sent by colleges and universities nationwide. And the video was viewed just under half the time, which is a big increase over the 4% average click-through rate of items attached to traditional emails, Lyon officials said.
Attention grabber
DePauw's Ryan, who gets hundreds of emails weekly from vendors, said Covideo's video email solicitation cut through the clutter, immediately catching her eye.
"This is very different from anything else I've seen," she said. "I remember the person in the video, waving and holding up a sign that said, 'Hi, Amanda.' It was very clear it was not a mass email. It screamed to be opened."
Ryan said DePauw has had no problem getting faculty and staff buy-in on the new tool and she often uses it to reach out to staffers.
Ivy Tech's Clasemann had a bit of a different reaction when he got the pitch from Covideo. While he thought the video email was eye-catching, he wondered how it was different from just attaching a YouTube or other video message to an email.
"There's actually a big difference," Covideo's Price said.
First, the Covideo tool ensures the video will be delivered.
"A one-minute video would often be too big to email," he said. "Some will be blocked by spam blockers, especially if the recipient isn't in your in-box file. And if you record it on an iPhone, it may not work for a recipient with an Android. Plus, doing it on your own, there's no tracking."
With the Covideo platform, users can tell if and when a video email is opened, if the video is viewed, how much of it is viewed, how many times parts or all of the email are viewed, and which links on the landing page the viewer clicks after watching the video.
"It all goes to deliverability and experience," Price said. "It gives the senders an understanding of how their video is being watched and how the message is being received."
While the number of U.S. video email companies is growing, Price said, Covideo has an edge because it's one of the oldest. It's also the only one targeting higher ed, Abram added.
College and university officials said the Covideo platform will be useful well after the pandemic has waned, but they particularly appreciate it now.
"This tool has been huge for us," Ryan said. "It's been a critical way to reach out in our messaging when physically doing so wasn't always possible."
It was especially helpful in March, as in-person classes began to shut down, she said.
"It was a quick way to get messaging out to parents without going through a formal statement. It was very humanizing. Seeing that concern goes a long way in a pandemic."•
Please enable JavaScript to view this content.