A license plate tax of $20 to $50 per car will be one of a raft of proposals considered by the Legislature next year as a way to fix a hole in funding for road maintenance, and to keep expanding Indiana's system of highways.
Read More
The Indiana Economic Development Corp. is looking to renew its commitment to life sciences by creating a $30 million venture fund. The amount dedicated to one sector would be equal to the state's allocation for all high-tech startups over the past two years.
Read More
In a move to improve cash flow by an estimated $10 million a year, Angie's List is changing the way it pays its sales staff. Salespeople compose at least 600 of the more than 1,000 employees at Angie's, which publishes consumer reviews of plumbers, pet groomers and other service providers.
Read More
Citizens Energy Group—a not-for-profit, public charitable trust—doubled its size last year with its $1.9 billion purchase of the city's water and sewer utilities last year. It also doubled the pay of CEO Carey Lykins.
Read More
Indianapolis-based Promise Monsters makes and sell plush toys that promote kindness through secret "missions" kids are asked to complete.
Read More
The Central Indiana Corporate Partnership might announce a successor to CEO Mark Miles as early as Dec. 18, just a month after Miles said he was leaving to become CEO of Hulman & Co.
Read More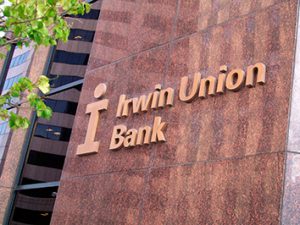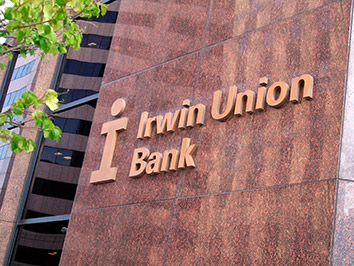 The FDIC says offering circulars Irwin Union relied on when it bought residential mortgage securities contained false and misleading information.
Read More
What had looked like a bleak scenario for renewals took a positive turn thanks to wins racked up by the team and rookie quarterback Andrew Luck.
Read More
While Eli Lilly and Co.'s stock price is up 16 percent in the past four months, a new analyst covering the company thinks it has more room to grow. And that's even without launching a new Alzheimer's drug anytime soon.
Read More
The Nash, a three-story, $10 million mixed-use building, is to be built just south of City Center on the west side of Rangeline Road.
Read More
What the 2013 legislative session lacks in spectacle, it's sure to make up for in surprises.
Read More
When lawmakers reconvene Jan. 7 for the 2013 legislative session, they will do so under a unique structure: a new Republican governor and Republican super-majorities in both chambers of the General Assembly.
Read More
Any discussion of the state's transportation priorities would be incomplete without including the one topic legislators have been reluctant to take on: mass transit.
Read More
My job takes me out of my office into the community on a regular basis. As I'm out talking with folks in the business community, a common theme surfaces almost without fail on a weekly basis.
Read More
Equality is one of those principles that almost everyone subscribes to—a concept we can all endorse in the abstract, because in the abstract, we don't have to decide what it really means.
Read More
From the mid 1980s through perhaps 2008, automotive investment in the Great Lakes region was driven by General Motors, Ford and Chrysler losing market share to competitors from Japan, Korea and Europe.
Read More
This is the season of economic forecasts, for which there are many uses beyond their pure entertainment value.
Read More
An Indiana University grad and author of five books, Jim Grant possesses deep knowledge on the role central banks have played throughout history and the cumulative results of their monetary policy decisions.
Read More
This is the last column before Christmas, and in keeping with long tradition, I'm writing a year-end column about screw-ups and techno-pratfalls that should make you glad you're not in the hottest of hot seats.
Read More
I was disappointed that the IBJ didn't cover the ongoing issue of the proposed Leucadia coal-to-gas plant and the role that Citizens Energy could play in preventing the construction of this project.
Read More
I'm extremely troubled by some members of the Republican Party recently saying that they will not honor their promises not to raise taxes on the American people.
Read More
I have appreciated several of the columns Greg Morris has written about the leadership of Gov. Daniels and Tony Bennett.
Read More
Indiana spent less per capita than most states on incentives aimed at adding jobs.
Read More
Indianapolis not-for-profit Timmy Global Health received a $250,000 grant Saturday after finishing third in nationwide voting on the "American Giving Awards."
Read More
Mayor Greg Ballard outlined plans to shift the city's fleet of cars, heavy trucks and even police cruisers to a mix of electricity and natural gas by 2025.
Read More
Federal, state grants will fund study of project intended to serve growing corporate clientele.
Read More
Three fast-growing Indianapolis technology companies—Angie's List, ExactTarget and BidPal—plan to add up to 1,500 jobs collectively over the next half-decade, officials announced Tuesday morning.
Read More
The Indiana Historical Society has raised $19.5 million to support the Indiana Experience, its series of interactive history lessons intended to draw more visitors to the local not-for-profit's downtown facility.
Read More
The Salvation Army of Central Indiana, an international movement, is an evangelical part of the universal Christian church.
Read More