FEBRUARY 8-14, 2016
This week, IBJ unveils the members of its Forty Under 40 Class of 2016—a collection of unusually accomplished young professionals who already are making vital contributions to life in Indianapolis. Also in this issue, John Russell diagnoses the looming nursing shortage in central Indiana. And in A&E Etc., Lou Harry reviews local stage productions of "To Kill a Mockingbird" and "Sweeney Todd."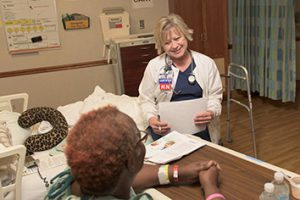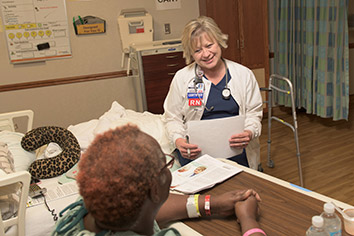 Facing a surge of retiring nurses and a growing number of patients, Indiana hospitals are scrambling to fill thousands of nursing positions, raising questions about whether they will be able to keep operations fully staffed.
Read More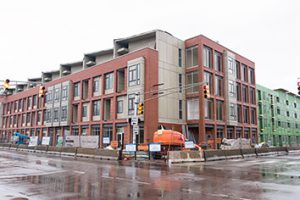 Thousands of apartments have been built downtown in recent years to satisfy a voracious appetite for more rental housing in the city's core. But demand for new apartments in the Indianapolis area finally appears to be softening.
Read More
When the private, evangelical Grace College & Seminary decided to authorize a public charter school 150 miles from its campus, it did so behind closed doors.
Read More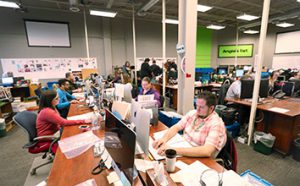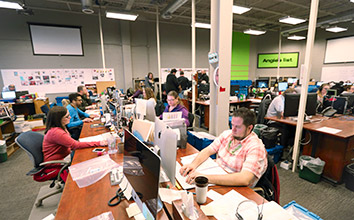 Several local startups have popped up to capitalize on the growing interest in content marketing, defined in part by enterprise-generated blog posts, infographics, how-to videos and more.
Read More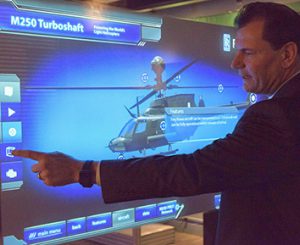 It took former WISH-TV Channel 8 General Manager Jeff White only one trip to VisionThree's studio to convince him to take an ownership stake in the company and spearhead sales and product development for the firm full time.
Read More
Retailers are updating software, revamping supply chains to provide seamless service to consumers, whether they're shopping from a desktop, a mobile device, a telephone or visiting a store.
Read More
Indiana lawmakers are debating ways to give money back to local governments—money that already belongs to cities, towns and counties but the state has been holding in reserves.
Read More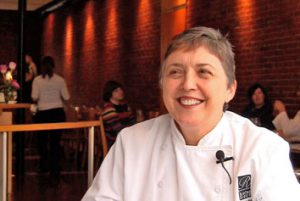 Feb. 27 will be the last day of business for the restaurant founded by chef Regina Mehallick that helped fuel Indianapolis' homegrown eatery boom.
Read More
The Indiana Senate won't act on a controversial bill meant to extend some civil rights to gay and lesbian Hoosiers, effectively killing the legislation for the session.
Read More
If a bank is willing to pay a math major $80,000 to help it make million-dollar-loan decisions, schools must compete with that reality—if they want teachers trained in math.
Read More
A gadget guy puts off this purchase until critical questions are answered.
Read More
The legislation is just one of a number of "solution in search of a problem" measures that reasonable folks can only hope die a merciful death during the legislative process.
Read More
Higher property taxes might not be a good thing to longtime residents who live in communities because they are affordable.
Read More
Around the world, central bankers are using unconventional strategies in an attempt to stimulate their economies.
Read More
Nowhere is it written that it's the Fed's job to provide cheap money for the federal government to spend, but that's precisely the hole the Fed has dug for itself.
Read More
Gov. Pence and his religious theories have lost the high road to civility and what is good for Indiana. 
Read More
Ask yourself what RFRA did. If you think it was to allow unfair discrimination against gays, lesbians, trans-genders, etc., you are mistaken.
Read More
Purdue University said federal statistics show popcorn production in the state fell by 29 percent last year.
Read More
Sydney "Jack" Williams, whose fortunes turned after he got mixed up in a $930 million Ponzi scheme, received the sentence Monday after pleading guilty to scheming with his wife to hide bank withdrawals before his 2010 bankruptcy.
Read More
The fast-growing company, which has its technology hub in Indianapolis, plans to deploy the cash across all segments of its business.
Read More
Mark Emmert's tenure has been marked by dramatic changes in the way the Indianapolis-based NCAA does business and near constant pressure from lawsuits against the association.
Read More
Zionsville-based hat retailer Lids Sports Group is seeking a new leader after the resignation of Kenneth Kocher, who ran the company for more than a decade.
Read More