NOVEMBER 2-8, 2015
Although polls suggest the Indianapolis mayor's race is all but decided, control of the City-County Council is up in the air. Hayleigh Colombo digs into the six most competitive district races, including some of the wealthiest sections of Marion County. Also in this week's issue, Lindsey Erdody provides a sneak peek into the $60 million development proposed for the Party Time Rental site on Rangeline Road in Carmel. And in Focus, J.K. Wall examines the strategy for developing the 60-acre 16 Tech life sciences and technology campus north of the IU School of Medicine.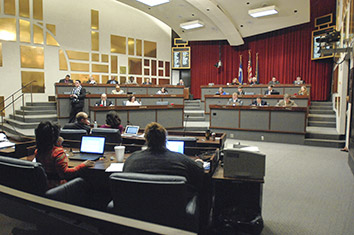 Low turnout for the mayor's race and redrawn district maps could make a big difference in the most competitive council races in Districts 2, 3, 6, 16, 19 and 21.
Read More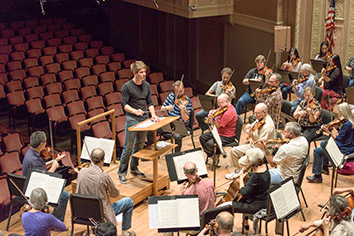 In his fifth season in Indianapolis, the Polish native not only leads the ISO, but also has conducting and guest-conducting commitments worldwide.
Read More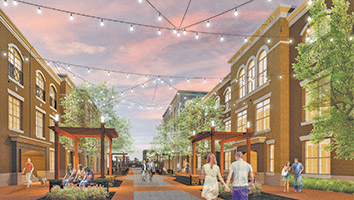 The ex-Party Time Rental warehouse has been an eyesore for years, but Carmel officials finally seem ready to OK a plan to transform the 6.5-acre site.
Read More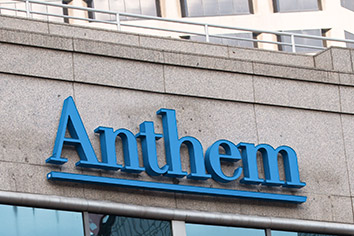 The prices health insurers charge Hoosiers on the Obamacare exchange will drop more than in any other state next year. But for most Hoosiers, that's bad news. Lower average premiums statewide means smaller tax subsidies statewide to reduce the cost of Obamacare policies.
Read More
Republicans dominate Hamilton County politics and Democrats barely bother to participate.
Read More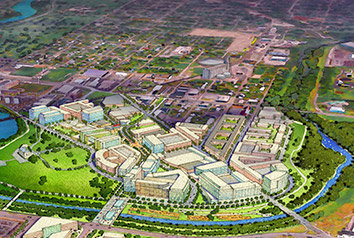 City leaders want to make the 60-acre tract of land just north of the Indiana University School of Medicine campus a mix of all of the best the city has to offer and catch the eyes of more creative and highly sought-after workers.
Read More
The shiny new apartment buildings rising in the Mile Square belie the reality that suburbanization is continuing to take a heavy toll on Marion County.
Read More
Their wisdom will inform the person you elect to lead us for the next four years.
Read More
Everyone loves low taxes, but low taxes are not a bargain if they reduce the quality of our communities and our public education system.
Read More
Individual efforts matter—sometimes more than we think and often more than we know.
Read More
Investors who can block out the emotional influences that frequently swirl about the markets can significantly improve their investment results.
Read More
Let domestic oil producers sell at the best price they can.
Read More
Indianapolis' big success in accommodating cars and commuter traffic has been, in the end, its own undoing.
Read More
In order to beat the bully, you first have to stand up to them.
Read More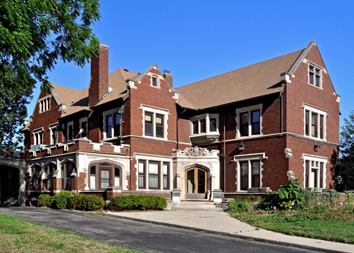 A local holding company plans to spend $400,000 to refurbish the historic home on North Meridian Street for office space.
Read More
The Indianapolis Indians have had a good month. The Triple-A Minor League Baseball team signed a rent-free, 20-year lease deal with the city for Victory Field two weeks ago and this week locked up a deal with its parent club.
Read More
Republic Airways Holdings Inc. announced Tuesday that a majority of its 2,100 pilots have approved a new three-year contract, ending a years-long labor dispute that threatened to put the regional airline out of business.
Read More
Former Eli Lilly and Co. CEO Sidney Taurel has been named chairman of Pearson PLC, the London-based media and educational products giant announced Monday.
Read More
The State Board of Education board voted Wednesday to approve benchmarks that will see about 65 percent of students pass the language arts section, with about 59 percent passing the math section.
Read More