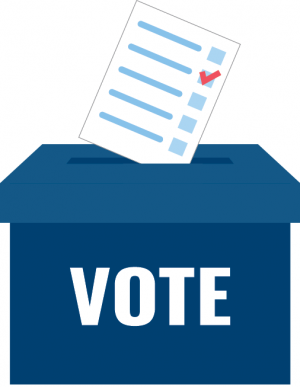 Democrats—in Indiana and nationwide—believe this is the year they can "flip the 5th."
The Democratic Congressional Campaign Committee had its eyes on Indiana's 5th Congressional District even before Republican Rep. Susan Brooks announced in June that she wouldn't seek reelection after serving since 2013.
And without a Republican incumbent in the race, Democrats are even more optimistic that the political leanings of 5th District voters, coupled with changing demographics in the area, will be enough to take control of the seat.
In his 2018 race for the U.S. Senate, Democrat Joe Donnelly won the district despite losing his reelection bid, and in 2019, Democrats won all the northern Marion County seats on the Indianapolis City-County Council.
According to the Cook Political Report, the district still leans Republican, but five Democrats have lined up to try to prove that prediction wrong.
Unlike the Republican primary, which has 15 candidates and no clear front-runner, the Democratic primary might already be settled in the minds of some political observers.
Former state lawmaker Christina Hale raised about $928,000 from July, when she entered the race, through the first quarter of this year. That is more than 15 times more than her closest opponent.
Former Xerox and Avon Products executive Dee Thornton has raised $61,000. Thornton ran against Brooks in 2018, losing 43% to 57%.
Hale has nearly $600,000 cash on hand as of March 31, compared to Thornton's $41,000.
Two other Democratic candidates—Jennifer Christie and Andy Jacobs—have raised some money, but neither has topped $30,000. Christie also ran in the 2018 Democratic primary.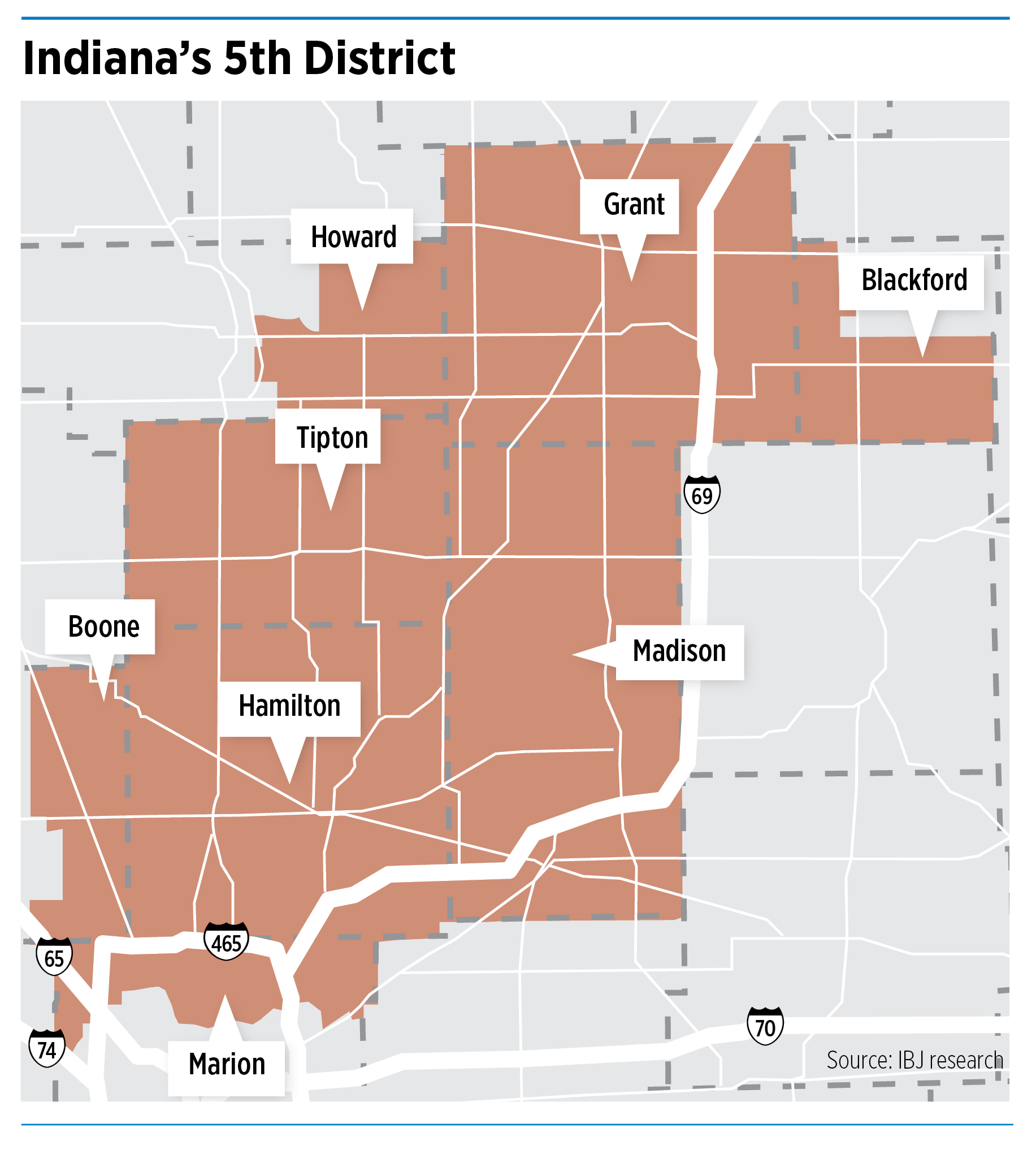 One Democratic candidate, Ralph Spelbring, has not reported raising any money yet.
Most of Hale's contributions—68%—have been individual donations of $200 or more, according to the Center for Responsive Politics. About 20% of her donations have been from political action committees.
In January, the DCCC named Hale to its highly competitive Red to Blue program, which provides her with organizational and fundraising support.
Unlike many of the top-tier Republican candidates, Hale has not significantly loaned her campaign money. She has given it only $5,700; some Republicans have loaned hundreds of thousands of dollars to their campaigns.
And Hale has more cash on hand than any of the Republicans, as of March 31.
That could be important, as the fall race is expected to be expensive and draw national attention, regardless of who wins each primary.•
Get to know the candidates
 Answers were compiled and edited for clarity and length by Lindsey Erdody. IBJ profiled candidates who have rised more than $60,000 and asked those who hadn't to provide information.
One candidate—Ralph Spelbring—did not respond and thus is not featured.
Please enable JavaScript to view this content.