DECEMBER 21-27, 2015
The much lauded Tindley Accelerated Schools is in a cash crunch, forcing it to eliminate positions and seek loans to pay its bills as board members raise concerns about lavish travel expenses incurred by the CEO. Hayleigh Colombo details questions about Tindley's finances and management. Also in this issue, Jared Council adds up the settlements paid by Merrill Lynch related to the alleged misconduct of one of its former star brokers. And in A&E Etc., Mike Lopresti explains how Purdue basketball got its groove back.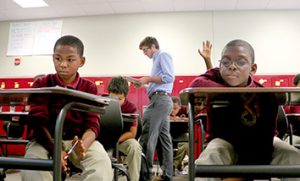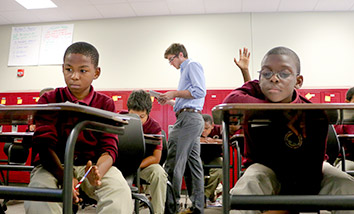 The much-lauded Tindley Accelerated Schools has missed its enrollment targets this year, forcing it to eliminate positions and seek loans.
Read More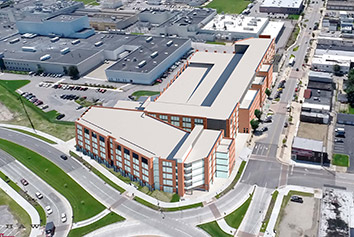 Two local developers are teaming to build a $50 million mixed-use project adjacent to the Indianapolis Motor Speedway that would anchor the town's revitalized Main Street.
Read More
Former Merrill Lynch broker Thomas J. Buck used to generate millions of dollars in annual revenue for the brokerage giant. But lately, he's been costing it millions. Merrill Lynch has paid more than $4.1 million in settlements related to Buck's alleged misconduct since firing him in March.
Read More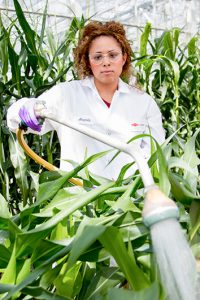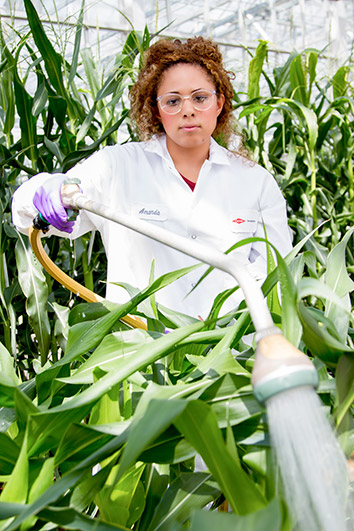 The proposed merger of Dow Chemical Co. and DuPont Co. would create the world's largest agricultural-products company. But that's bad news for farmers, according to some farm groups and antitrust experts.
Read More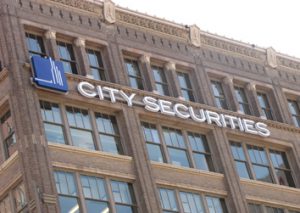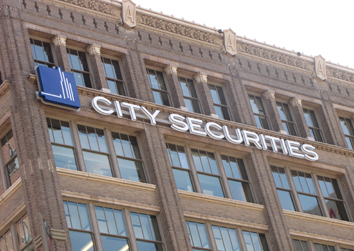 The parent of City Securities Corp. finds itself at a crossroads with the May death of its 95-year-old vice chairman, Danny Danielson, and with his brother-in-law, Chairman John Peterson, approaching 83 years old.
Read More
Officials say the first phase of a rapid transit line that should eventually connect Westfield to Greenwood won't be delayed even though the Indianapolis region missed out on a share of $84 million in state funding from the Regional Cities Initiative.
Read More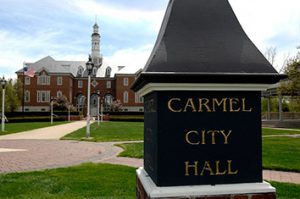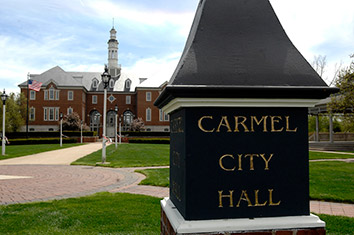 Carmel City Council President Rick Sharp said he was under the impression that the city only needed to borrow $2.9 million to fix a budget shortfall, and wasn't told the actual amount until after the council voted to approve the deal.
Read More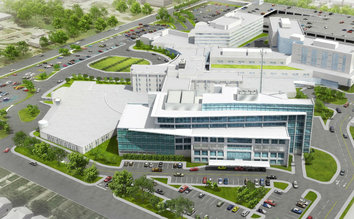 The Pence administration's decision to spend $120 million on a new psychiatric hospital represents a stark shift from the state's approach to mental health of the past 30 years.
Read More
We hope the Regional Cities program persuades communities across the state to collaborate with their neighbors rather than work against them.
Read More
The department store reformed the image of downtowns. For a century, they were synonymous with their cities: Macy's in New York, Marshall Field's in Chicago, and L.S. Ayres in Indy.
Read More
The people entering the marketplace are calling more of the shots, and they're demanding a new kind of workplace.
Read More
Modern billionaires approach charitable giving in unconventional ways.
Read More
Any self-respecting intermediate microeconomics student should know that, if the cost of burning Christmas lights goes down, folks will indulge in consuming more Christmas lighting.
Read More
I appreciate Lindsey Erdody's attention to the housing issues addressed in her article [A new test for housing projects, Nov. 30 IBJ]. The article highlights the perception that it is impossible to produce housing for people of modest incomes in Hamilton County. My organization, Hamilton County Area Neighborhood Development Inc., actively pursues this goal, and […]
Read More
A selection committee that reviewed 104 proposals chose New York artist Osman Akan to create a sculpture called "Enduring Flame" and Bloomington artist Dale Enochs to build a sculpture called the "Living Time Piece."
Read More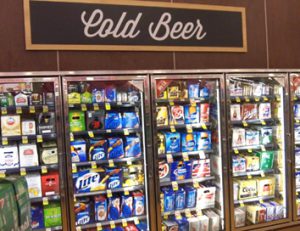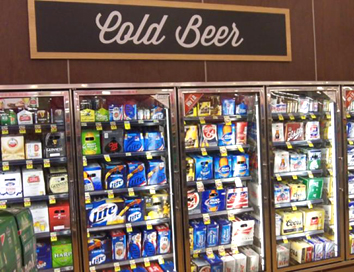 The 7th Circuit Court of Appeals has upheld a state law that prohibits convenience stores, gas stations and other retailers from selling beer cold in the state.
Read More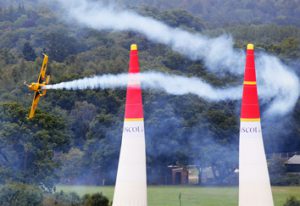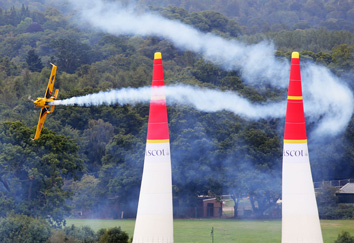 The Red Bull air race will feature competitors navigating an aerial racetrack featuring air-filled pylons at speeds approaching 230 mph.
Read More
Jennifer Ping has been active in state and local politics and has twice been a delegate to the Republican National Convention. She replaces Kyle Walker.
Read More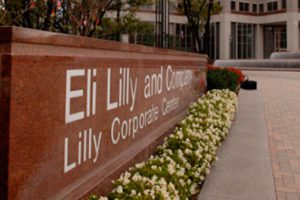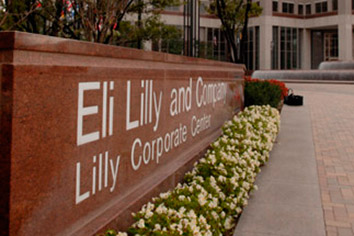 The FDA said Wednesday it approved Basaglar based on data showing it is safe and effective and works similarly to Lantus, the world's top-selling insulin.
Read More