JANUARY 12-18, 2015
Lids Sports Group is grappling with growing pains as it strives to expand its product line beyond hats. In this week's issue, Scott Olson explains how the company is coping with flat sales. Also in this issue, Anthony Schoettle dishes on a possible location for the $87 million soccer stadium proposed for the Indy Eleven. And in A&E Etc., Lou Harry reviews Spoke & Steele, the new restaurant in the former Canterbury Hotel.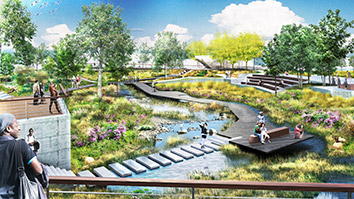 Westfield city leaders are making downtown a priority in 2015, aiming to start work on an urban park with a festival plaza and outdoor stage.
Read More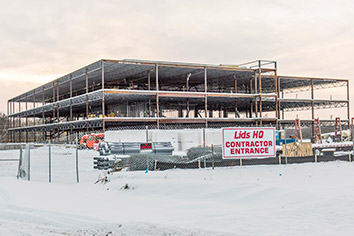 Sales for Indianapolis-based Lids Sports Group have been so disappointing that parent Genesco Inc. within the past six months has twice cut its fiscal 2015 full-year earnings, from a high of $5.55 per share to a low of $4.75 per share.
Read More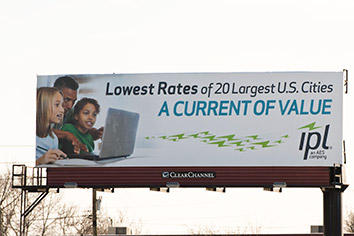 No matter how little energy customers use, Indianapolis Power & Light would be guaranteed more revenue under a recent proposal to raise rates and fees.
Read More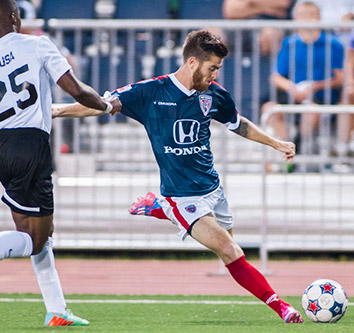 Even if the Indiana General Assembly approves a funding mechanism for a proposed $87 million downtown soccer stadium for the Indy Eleven—which is no sure thing—hurdles would remain. For starters: where to build it.
Read More
Minneapolis-based Groveland Capital LLC has filed notice that it will seek to replace Sardar Biglari and Biglari Holdings Inc.'s other five directors with its own nominees at the company's annual meeting.
Read More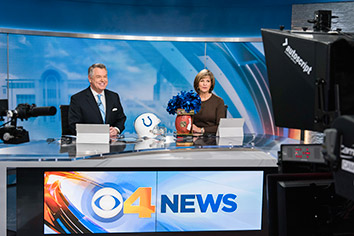 The addition of CBS at WTTV-TV Channel 4 gives Tribune Broadcasting a rare one-two punch in the central Indiana market with sibling station Fox59, delivering more sports than any other local broadcaster by a wide margin.
Read More
Every plant announced for North America since 2009 has gone to Mexico. The upshot is not only few assembly jobs, but fewer jobs and businesses that feed off of the massive operations.
Read More
The city of Westfield and its school district recently exchanged their homegrown network for $5 million in in-kind services. As a result of the agreement, city and school officials will not have to worry about things like paying for Internet service for the next 10 years.
Read More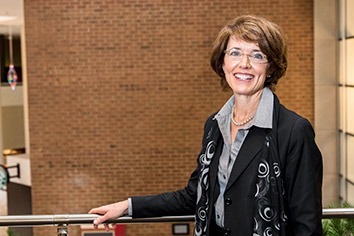 Nadine Givens climbed the ladder beginning from a childhood in which she worked at the convenience store her mother managed.
Read More
Both euphoria and panic are easily treated by a disciplined regimen of patience and perspective.
Read More
Indianapolis election laws need a couple of major revisions, and both come down to ensuring integrity in local politics.
Read More
This is the time of year I "sharpen my saw" and get organized for the adventure ahead.
Read More
How many times do we preface an analysis with "All things being equal … "? And how many times are we reminded that all things are rarely equal? Life has an annoying way of being messy, making linear conclusions problematic.
Read More
There hasn't been enough transparency in the planning and design stages of the criminal justice complex, and the city and taxpayers risk getting a building that is expensive and problematic to operate in the long term.
Read More
The governor delivers his State of the State Address on Jan. 13. He will lay out his legislative agenda in greater detail than in December pronouncements that education would take precedence this session, in terms of both cash and policy.
Read More
It is doubtful that any analyst predicted the interest rate on the 10-year Treasury bond would fall dramatically from 3.03 percent to 2.17 percent.
Read More
Wage stagnation has been a central element since the Great Recession.
Read More
Once marriage equality became law in Indiana, it didn't take a crystal ball to predict the future. Now we have state Sen. Scott Schneider's "religious freedom bill" looming over us. Schneider says his bill is meant to "shore up gaps in Indiana's 'religious liberty framework.'" He also says that "no one will be discriminated against […]
Read More
Professor Sheila Kennedy [Dec. 29 Viewpoint] seems to conveniently forget two important events related to the water boarding performed on a few people who possessed vital and important information.
Read More
The Simon Skjodt International Orangutan Center opened in May and brought in huge summer crowds, including 232,564 visitors in July alone.
Read More
Anderson-based Flagship Enterprise Center, which makes business loans at levels far below most banks, recently earned approval to operate in 24 counties, up from 10.
Read More
State Board of Education member Gordon Hendry said the teacher-evaluation ratings are based on a "clearly flawed system."
Read More
The greatly outnumbered Democrats in the state Senate announced legislative priorities Wednesday that include raising Indiana's minimum wage to $10.10 per hour.
Read More