JANUARY 19-25, 2015
Infotech firm Scale Computing Inc. has been raising money at a clip similar to other prominent local tech companies in their early days and is gearing up to increase its workforce by a factor of five. Jared Council has more on its growth prospects. Also in this issue, Anthony Schoettle reports on the remarkable turnaround at Indy Lights engineered by the open-wheel racing series' new CEO. And in A&E Etc., Lou Harry recommends IRT's new comedy, "Good People."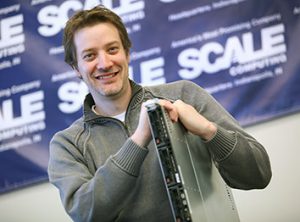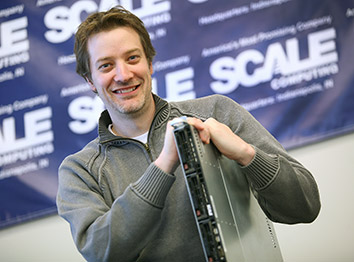 Information technology firm Scale Computing Inc. has been raising money at a clip similar to other prominent local tech companies in their early days and is gearing up to increase its workforce by a factor of five.
Read More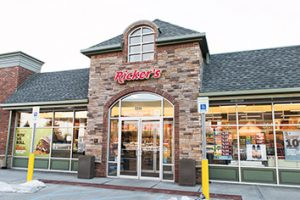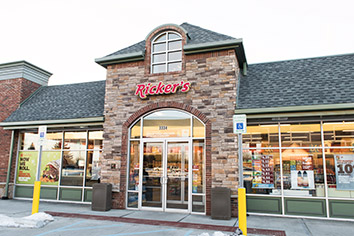 Anderson-based Ricker's new gas station and convenience store at 146th Street and Carey Road in Westfield offers made-to-order burritos and self-serve frozen yogurt. The Anderson-based company plans to use the Westfield site as a model for its next generation of stores.
Read More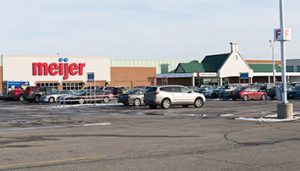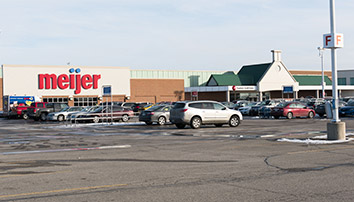 The Indiana Board of Tax Review ruled in December that the East 96th Street Meijer store—one of the most successful in the state—should have been assessed in 2012 at the equivalent of $30 per square foot, not the $83 per square foot assigned by Marion County.
Read More
New court documents accuse attorneys for hardware store titan John Menard Jr. of offering to pay a $200,000 legal settlement to a former executive at a Menard-controlled company if he provided helpful testimony in their cases against Steve and Tomisue Hilbert and their friend Lisa Trudeau
Read More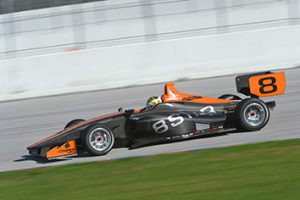 In the 19 months since Dan Andersen took over Indy Lights—he has a long-term lease with an option to buy—he has grown the series from 12 races to 16; doubled the field size with a goal of 25 cars by next year; and inked critical sponsorships.
Read More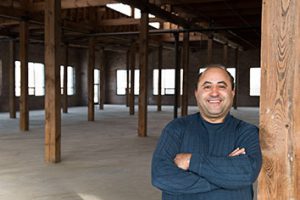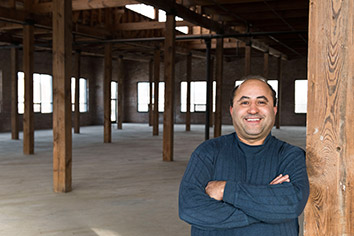 Taki and Jeanette Sawi of Santorini Greek Kitchen, in Fountain Square, are branching out to open a large banquet facility in a nearly century-old warehouse on the southwestern edge of downtown just across the White River and not far from Lucas Oil Stadium.
Read More
As of June 30, First Merchants Bank had amassed $958 million in deposits at 27 Indianapolis-area offices, placing it 10th, Federal Deposit Insurance Corp. data shows.
Read More
A bill introduced in the Indiana General Assembly would divert $10 million or more in state education money into a new fund that would make grants to schools that focus on teaching expelled students.
Read More
The new name should coincide with the completion later this year of a major makeover to the west-side mall, which the owner hopes to undertake with financial assistance from Plainfield.
Read More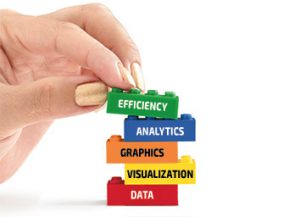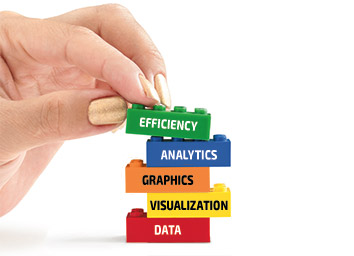 Indianapolis-based Ke Labs is among a growing number of tech companies trying to develop software that allows users to create or tweak their own programs—without knowing any computer languages or code.
Read More
The governor is putting money behind his rhetoric, proposing a $40 million increase in funding for career and vocational programs. By 2020, he wants to see a fivefold increase in students graduating with industry-recognized credentials.
Read More
Catching up with last year's columns reveals some hits–and a few misses.
Read More
The governor took on the federal government for overreaching on health care and environmental regulations, and he reiterates his priorities on education.
Read More
Pence is right. Democratic opposition was reflexive and unfounded. Inaccurate media coverage, suggesting that Indiana already has such a constitutional requirement, was more surprising.
Read More
The polytechnic approach is gaining renewed interest among U.S. educators, policymakers and business leaders, and has been the subject of conversations among these same groups in Indiana.
Read More
It is important to understand what is going on with the minimum wage, especially since a group of Hoosier lawmakers is proposing a 39-percent increase this year. I think both sides are talking past each other.
Read More
At a basic, Economics 101 level, an imbalance has developed between supply and demand.
Read More
The first part of IBJ's [Jan. 12] editorial makes the common sense case for transparency regarding campaign contributions.
Read More
As a 20-year Noblesville resident reading the [Jan. 5] "Long tenures distinguish mayors of Carmel, Noblesville" article, what stands out to me about mayors Brainard and Ditslear is the stark contrast between the two.
Read More
Indianapolis Public Schools Superintendent Lewis Ferebee said the most persistent challenge he has faced since taking the helm of central Indiana's largest public school district has been low expectations among employees, students and community stakeholders.
Read More
Democrats called the legislation a political attack that would let Gov. Mike Pence replace Superintendent of Public Instruction Glenda Ritz, a Democrat, with his own leader.
Read More
The vast majority of Hoosier college students fail to complete their degrees on time, costing them and their families thousands of dollars in extra tuition and lost earnings.
Read More
Fort Wayne-based Steel Dynamics Inc. is one of the largst steel producers and metals recyclers in the United States.
Read More