JANUARY 25-31, 2016
Score one for Indianapolis tourism officials, who just secured a long-term contract for the city to host the NFL Scouting Combine as a major competitor entered the fray. Anthony Schoettle has the details of the deal. Also in this week's issue, Lindsey Erdody reports on the Pittman family dispute that could delay progress on multiple mixed-use real estate projects in Hamilton and Boone counties. And in Focus, Jared Council goes behind the scenes of four major venture capital deals.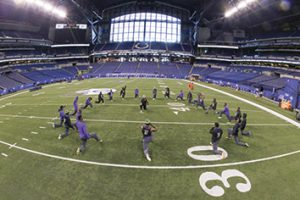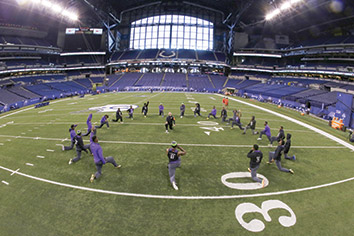 Indianapolis has hit pay dirt with a multiyear deal intended to keep the lucrative NFL Scouting Combine here through 2020, just as competition to host the high-profile event intensifies.
Read More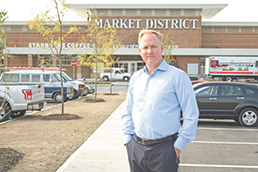 A family dispute over the estate of a well-known heart surgeon and developer in Carmel could delay progress on multiple mixed-use real estate projects in Hamilton and Boone counties.
Read More
Senate Appropriations Chairman Luke Kenley, R-Noblesville, wants the state to buy the 102-acre General Motors stamping plant site on the western edge of downtown and turn it into an expansion of White River State Park.
Read More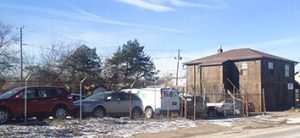 Brian Fenner, owner of Sperro Towing and Recovery and a former repo man, has been sued at least 14 times since October 2014 in Marion and Hendricks county courts, with lenders demanding he give back dozens of cars worth hundreds of thousands of dollars.
Read More
The stock market value for Voxx today is just $118 million—far less than it paid just for Klipsch, one of a long list of acquisitions it made dating back a decade.
Read More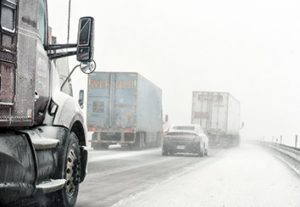 There's no question that tolling one of Indiana's interstates could generate serious cash to help maintain the state's roads. But are taxpayers willing to pay a few bucks to travel highways that now are free?
Read More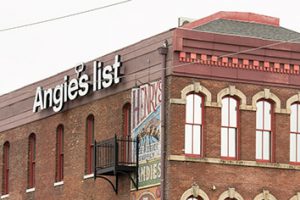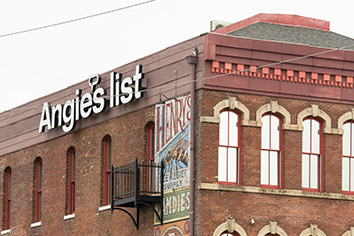 Angie's List Inc. is rejiggering its marketing strategy, a move that includes hiring a new branding agency to help get the home-services giant growing rapidly again.
Read More
Big business and labor both support legislation that would let companies cut workers' hours during downturns but let the employees collect partial unemployment. But Gov. Mike Pence's administration says it would be expensive to implement and so the bill will die.
Read More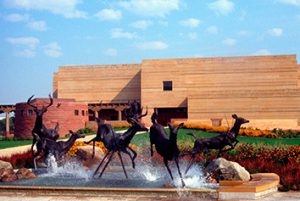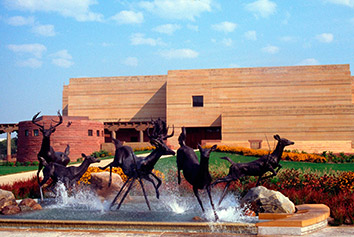 The dismissal of five full-time workers marks the first layoffs for the downtown museum since 2009. But the Eiteljorg is preparing to launch a 5-year campaign to boost its $20 million endowment, a move that could stabilize operating revenue for future years.
Read More
Scott Molander, who launched the chain as Hat World with a single store in Tippecanoe Mall in Lafayette in 1995, is joining the Tennessee-based company that's buying Lids' sports-uniform business.
Read More
Many startups, here and elsewhere, secure venture capital funding by touting their market traction, revenue growth and other statistics, all in an effort to prove to investors that they're good bets. However, a look behind the scenes of High Alpha and three other big venture deals last year suggests that, oftentimes, landing capital has more to do with relationships and luck than with metrics.
Read More
With a new leader at the helm, Elevate Ventures has plotted a course for 2016 that includes forging more partnerships with universities and communities to help entrepreneurs commercialize intellectual property.
Read More
A big birthday and a couple of significant anniversaries are cause for reflection, anticipation.
Read More
Hutt was the change we wanted to see, and there is plenty of wisdom that can be drawn from her work helping build Indianapolis' innovation community.
Read More
The U.S. Constitution protects citizens' right to believe anything. It does not, however, protect an untrammeled right to act on the basis of religious doctrine. 
Read More
The S&P 500 has fallen 10 percent in the first 11 trading days of 2016. It's as if someone flipped the sell switch on Jan. 4 and left it on. Predictably, the gloom-and-doomers are out in force.
Read More
Ethanol, the wonder fuel, has turned out to be a wonder flop. But corn ethanol has powerful interests protecting the subsidy, such as corn farmers and ethanol companies. Those who bear the costs of the ethanol subsidy are the widely dispersed and disorganized members of the general public.
Read More
More than 20 percent of the population in five of the eight counties in the metro area live in food deserts.
Read More
What percent of your paper and ink have you devoted to this matter which affects maybe 2-3 percent of the people?
Read More
Indiana lawmakers are making another attempt to settle a dispute between county assessors and retail stores over how to determine the value of newer big-box stores.
Read More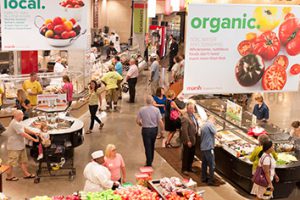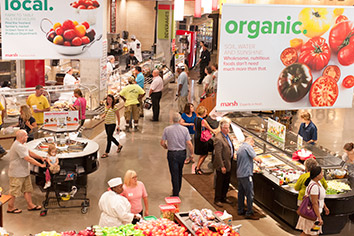 The Fishers-based grocery chain did not say how much it would spend to "remodel and upgrade" 30 of its 73 stores.
Read More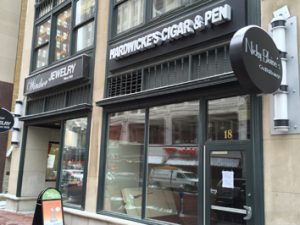 A sign in the window of Hardwicke's Pipe & Tobacco off of Monument Circle instructs patrons to visit its Broad Ripple store, which remains open.
Read More
Political newcomer John Dickerson—a Democrat who previously led The Arc of Indiana—announced Wednesday he has suspended his U.S. Senate campaign because of fundraising challenges.
Read More
The bill would provide one-time funding from reserve funds that are set aside when the state distributes shares of income taxes to local governments.
Read More
IU's Center for Trustworthy Scientific Cyberinfrastructure will help solve the computer and software security challenges facing the National Science Foundation.
Read More