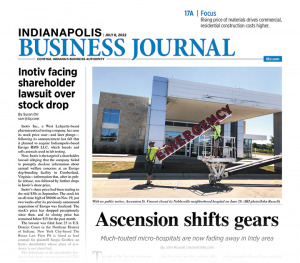 JULY 8-14, 2022
John Russell examines what came of the strategy by Ascension St. Vincent to open micro-hospitals across central Indiana, with designs on upending the traditional hospital model. The idea never took off, and the flagship neighborhood hospital, located in Noblesville, closed in late June. Also in this week's issue, Daniel Bradley has the latest on plans to create the massive LEAP Innovation and Research District in the Lebanon area. And Dave Lindquist pops the cork on the success story behind Mom Water, a hard seltzer manufactured in Indianapolis.
The West Lafayette-based pharmaceutical testing company has seen its stock price soar—and later plunge—following its announcement last fall that it planned to acquire Indianapolis-based Envigo RMS LLC, which breeds and sells animals used in lab testing.
Read More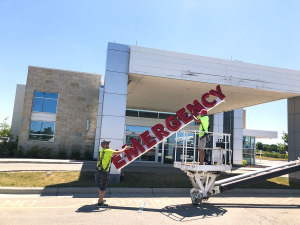 Just five years ago this summer, officials from Ascension St. Vincent opened the first of five tiny hospitals in the Indianapolis area, touting them as a new model of ease and comfort for patients.
Read More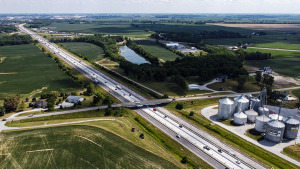 INDOT wants to build an interchange at West County Road 300 North that would serve the planned 7,000-acre LEAP Innovation and Research District.
Read More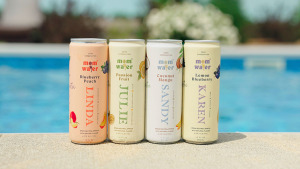 The drink, flavored water infused with vodka, debuted just 16 months ago. The company operates out of Ferdinand, 15 miles south of Jasper, and the product is manufactured in Indianapolis.
Read More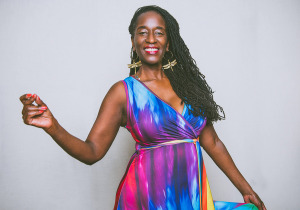 Jacqueline Bouvier Copeland established Black Philanthropy Month in 2011 to raise awareness of the global Black community's tradition of giving.
Read More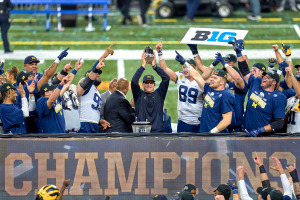 The Big Ten, UCLA and USC are taking the money and running. No, that's not quite right. Given the distances involved, they're taking the money and flying.
Read More
Indianapolis-based MicroVote will receive about $12.3 million for about 5,030 printers in 45 Indiana counties using electronic-only setups to count votes.
Read More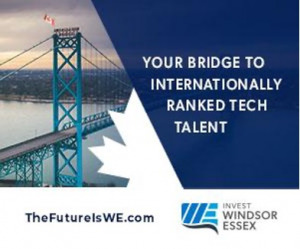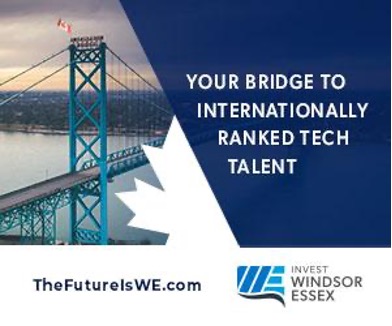 A campaign launched last week by a Windsor, Ontario-based economic development organization is targeting small- to medium-sized tech companies in Indiana and three other midwestern states. The goal is to get them to expand or relocate into Windsor.
Read More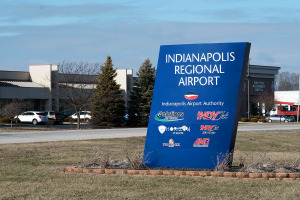 The decision to buy the privately owned property came after seeing the swiftness with which developers have moved to acquire thousands of acres near the Indianapolis Regional Airport for their own projects.
Read More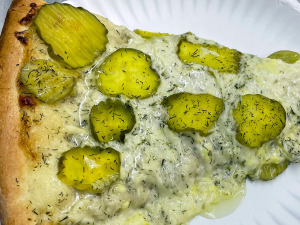 Two alcoholic beverages, Sun King's Caramel Corn beer & Hi and Mighty's Lemon ShakeUp, will join the roster of menu items.
Read More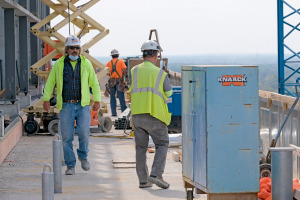 A recent report from the Associated General Contractors of America states that, from April 2021 through the first quarter of 2022, the price of nonresidential construction components, or inputs, has risen 21%. Among those inputs, diesel fuel has jumped 86%; plastics, 30%; and insulation products, 19.6%.
Read More
Indiana lawmakers have attempted to regulate the industry, but their regulations haven't really taken hold.
Read More
Just as leaders mobilized and marshaled resources to defeat epidemics such as polio, smallpox, Ebola and COVID, we must do so again to solve the uniquely American gun violence problem.
Read More
New ventures can generate new talent, new ideas, and new products and services, including those with the potential to dramatically change lives.
Read More
My hope is for Indiana to remain the vibrant, innovative and welcoming state that we are for many years to come. To do so, however, we must continue to be strategic and intentional in our workforce and economic development efforts.
Read More
I would encourage every entrepreneur to get productive, objective and broad feedback on their idea before spending money.
Read More
I would not even consider retiring until your spending matches your projected retirement income for at least six months.
Read More
The framers increased the power of the national government compared to the Articles of Confederation so it could perform the functions of a national government.
Read More
Two of the most significant challenges facing Indiana are improving the educational outcomes for all K-12 students and greatly elevating the postsecondary attainment levels of our adult workforce. Currently, Indiana is behind its competitor states in the race to develop and establish a well-skilled, well-educated workforce for the jobs of today and tomorrow. There are […]
Read More
The renovated facility will be called Ethan Crossing of Indianapolis and feature a 42-bed hospital and inpatient behavioral health unit as well as a 46-bed residential Substance Use Disorder, or SUD, unit.
Read More
Katz Korin Cunningham, a fixture in the Indianapolis legal market since 1994, has merged with Stoll Keenon Ogden PLLC, a regional law firm based in Kentucky, the firms announced Tuesday.
Read More
The chamber said Joslyn McGriff-Bensley brings more than 15 years of leadership and professional experience to the position, including strategic planning, project management and relationship building.
Read More
Jessica Paxson, who has served as Hamilton County's deputy prosecutor for seven years, will run as a Democrat.
Read More