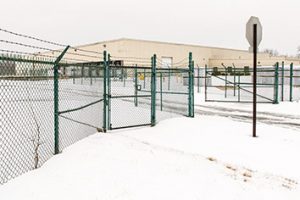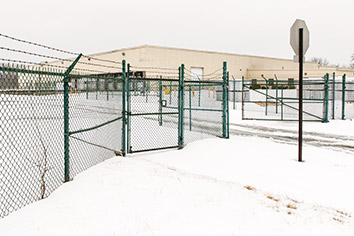 The owners of more than 20 polluted industrial sites in Indianapolis are hiding behind the legal protections of a state-run voluntary program to delay cleanup, Mayor Greg Ballard alleges in a letter to state regulators.
Read More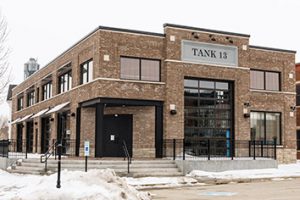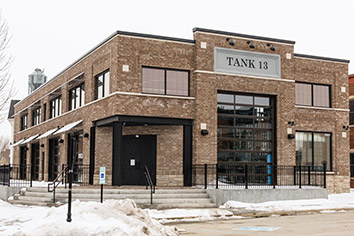 Beer and pizza—a classic combination and a pairing that might help revive the retail portion of the Village of West Clay in Carmel.
Read More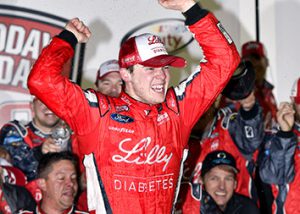 21-year-old Ryan Reed stunned racing gurus on Feb. 21 by winning his first NASCAR race on stock-car racing's most hallowed grounds. He did it with a wireless device attached to his stomach feeding a constant stream of data to a dashboard-mounted glucose monitor.
Read More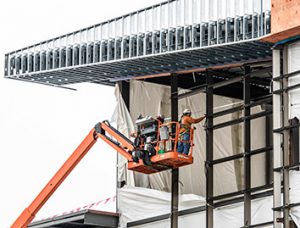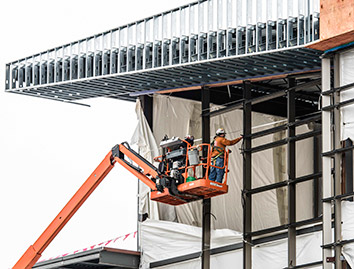 A spate of large real estate projects in the pipeline for downtown is providing a shot in the arm for a local construction industry still rebounding from the recession.
Read More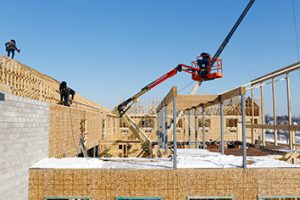 An IBJ analysis of occupancy data from nursing homes built since 2012 and open at least one year found that newer facilities are filling their skilled-nursing beds at a lower rate than established nursing homes statewide.
Read More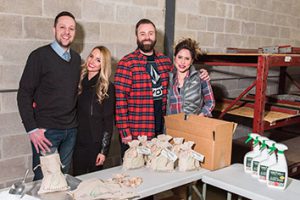 Brandon Evans and Andrew Insley hope their laundry detergent startup sets itself apart from the crowded field of competitors that say they use "natural" ingredients. Their point of differentiation: truly making good on that claim.
Read More
Jim Hallett is confident that his recently launched Indy Fuel hockey team will prosper, a bet he backed up by signing a 25-year lease at the Fairgrounds Coliseum.
Read More
Indianapolis entrepreneur Jeff Whorley in January debuted a smartphone app that tracks whether college students go to class. A wave of national media attention followed.
Read More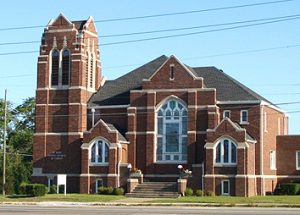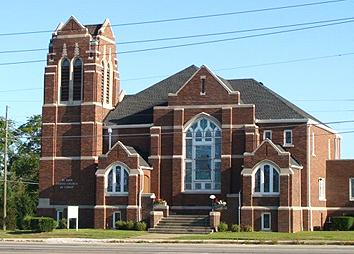 The town is appealing a decision that helps pave the way for a convenience store to be built where a historic church now sits and has hired a top real estate attorney to argue its case.
Read More
Reginald T. Walton is guilty of "very poor judgment" and "ethics violations" and also "did a pretty good job concealing" his involvement in private real estate partnerships during his tenure leading the Indy Land Bank, but he's not guilty of any crime, his attorney argued in federal court Wednesday.
Read More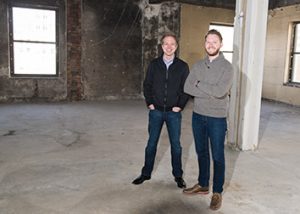 Young team making a splash parlayed a painting job into projects extending to redeveloping the train station in Fishers.
Read More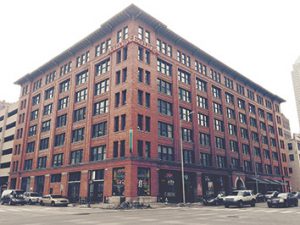 A Wisconsin-based firm has purchased the downtown Century Building for $13.8 million from Zeller Realty Group, which bought the historic building out of foreclosure just over a year ago.
Read More
The University of Indianapolis will spend $5.5 million to renovate its Krannert Memorial Library as part of a larger $50 million investment in the campus.
Read More
St. John United Church of Christ should be allowed to exercise its right to sell the property it owns even if the buyer plans to tear it down.
Read More
During the past couple of weeks, we've said goodbye to Spock in more ways than one.
Read More
The Democratic response was embarrassing. Not only did it mock a twice-wounded and decorated war veteran who leads a nation purported to be our closest ally, but even more disturbing is the lack of historical perspective and empathy for what Israel and its people have endured throughout history.
Read More
The legislative season in Indiana means talk of time zones, a topic that might never go away.
Read More
It is our job as the legislative body to give the proposal a fair review in the public light.
Read More
Their chain of 26 restaurants, which operate in 10 Indiana counties under the names El Rodeo and El Jaripeo, failed to report an estimated $22.7 million in sales between 2010 and 2012, prosecutors said.
Read More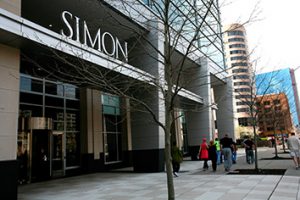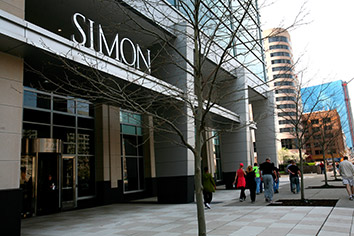 Simon Property Group Inc. has approached Santa Monica, California-based Macerich Co. about an acquisition after taking a stake in the company last year, sources say. Macerich, with a market value of $13.3 billion, has a high concentration of West Coast properties.
Read More
The law requires owners of mopeds or scooters to have a registration, a license plate and an Indiana identification card. They also must pass a test identifying street signs.
Read More
Carmel-based technology firm Emerging Threats Pro LLC has reached an agreement to be acquired by Sunnyvale, California-based Proofpoint Inc., the companies announced Monday morning.
Read More
Local economic development veteran Katie Culp is joining KSM Location Advisors in the newly created position of president. Culp, 38, came from DTZ, formerly Cassidy Turley, where she spent 10 years.   Culp Founded in 2004, KSM Location Advisors is an entity of local accounting firm Katz Sapper & Miller LLP. The 12-person team is […]
Read More